I caught up with my glamorous bisexual pop star friend, Ricky Rebel, to chat about his music, touring, 'gender norms' and… dun dun dun… politics. If you haven't already heard, he hit #28 on the Billboard Club Chart with the first ever male-bisexual pop anthem, 'Boys & Sometimes Girls.' He's also toured with— sigh—Britney Spears and was discovered by the King of Pop, Michael Jackson. His songs will make you want to hit the repeat button.
Enjoy this dish— Ricky Rebel à la Mode!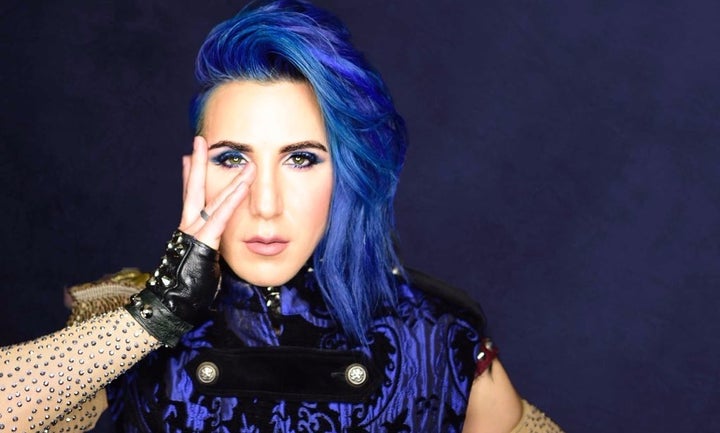 Me: You have a crazy interesting past in the spotlight. Tell us a little bit about life before you dropped the 'G' and became 'Rebel.'
Ricky: In the beginning of my career I was a lead singer in a pop group called No Authority, that was discovered by Michael Jackson and signed to his label MJJ Records (Sony). We made a record with producer Rodney Jerkins and toured Europe twice. The album release party was at Neverland Ranch! Later the group was signed to Madonna's label Maverick Records and we made another record. The single, "Can I Get Your Number," was a hit and eventually we opened for Britney Spears.
What's your favorite 'touring with Britney' story? Did you have a lot in common?… Like a common love of fabulous shoes?
I remember when I first met Britney backstage and we had a chat about our favorite book "Conversations With God." We also used to trip on how similar we were because we were born on the same day, DEC 2nd. She loves astrology.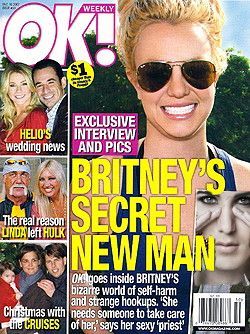 What made you decide to move on from No Authority?
It was an exciting time in my life, but I also was not being artistically fulfilled. I wanted to be a solo artist.
And what an amazing solo artist you are. When you and I first met, we instantly became friends. I just had to have you MC some of the live shows I did with my own girl group— In fact, you're the first and only man to have ever graced our stage. And I've danced in your set as well! Tell me about some other artists you've clicked with right off the bat!
I clicked with you because you had this amazing sensuality. I usually connect with people who have natural charisma. The artists in my Rebel Mafia are people that I had that instant creative connection with. My dancers, Mallory Butcher and Rhon Cameron, for instance, are 'do or die' types. I recently met a great artist named Tobias in Philly. He and I instantly connected—We're in talks to start our own label, Rebel Mafia Records.
Great! Sign me up!… So we decided together, ahead of time, that we would talk a little politics in this interview. I think it's brave that you opted not to omit the topic. As I always say, "open dialogue is key." I was very much team Hillary. You were team Trump. Did anyone give you a hard time, especially as a bisexual man, who famously and fabulously doesn't conform to stereotypical 'gender norms'?
Are you kidding me! It's like being in the closet all over again. My politically 'out' friends, like Joy Villa and Kaya Jones, have had death threats—Some of their youtube videos have been demonetized or taken down. Free speech for conservative points of view have been silenced by Hollywood and left leaning monopolies, like Google. I personally have lost many close friends. It's been rough, but at least now I know who my true friends are. True friends let you have differing opinions.
This was an emotional election. Most of my closest friends and family were for Hillary. But many of them were for Bernie, and some were for Trump— I gave them a really hard time. But at the end of the day, they are my people. I may not always agree with them, but I love them.
I still haven't "come out" officially to my fans. I think a lot of them are going to be upset by this interview, but I know that if they realize that I am still the same person as before, they will get over it. I just have a different perspective.
If friends don't engage in conversations, and at least try to see where the other is coming from, we never really get anywhere. What made you want to get on board the Trump train?
I voted for Trump, but that doesn't mean that I agree with everything that he says and does. There isn't anyone on the planet that I agree with 100%. Sexually and politically speaking, I go both ways. I consider myself to be a centrist. I lean to the left on most social issues dealing with human rights and equality, and to the center-right on other issues, like national security and job creation. I am not a typical "conservative" in a lot of ways… I mean, look at me! I wear 'gender-bending' clothing and I love makeup. I wrote the first male-bisexual pop anthem, 'Boys & Sometimes Girls.' My live shows are not 'conservative' by any means.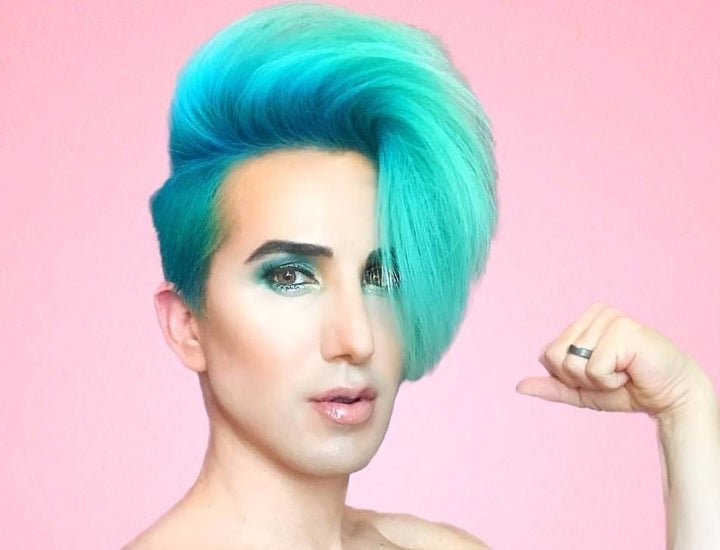 If someone really cares about the gays and the well being of women, then the last thing they should want in our country are radical terrorists who despise us; whose cultures and religious beliefs demand that they throw us off of buildings, or do horrible things to women like stone them to death, or destroy their faces with acid. Events like 9/11, the children blown to pieces at Ariana Grande's concert, the attack at Pulse Nightclub where 49 people were massacred by a homophobic radical… these things shattered my heart and pissed me off. Yes, there's evil that exists in all different types of people, but the monstrous violence, the murdering of gays and the heinous oppression of women that's taught in some cultures, are undeniably more apparent in certain parts of the world. A lot of Americans can ignore these realities, but I refuse.
The thing about 'echo-chambers' is that they prevent progress. I want to hear what different people have to say, and to do this, I can't be too easily offended. The important thing for me, as an Arab-American, having lived in a war zone, is that we all communicate our different perspectives. I've seen bombs falling outside my window and I think it's important to share those realities and experiences.
I can't imagine what that must've been like. That's why I think that's it's important that we stay intellectually honest about the dark side of reality. I'm also not one to be easily offended. I get angry or sad, but rarely get offended. People use "I'm offended" to get their way, to shutdown what someone else is saying. I don't follow ideologies that I am 'supposed' to think. I've never been a conformist.
I've always been big on listening to different perspectives and finding common ground as a starting point… After the election, I lost that part of myself for a minute. But when you look at the bigger picture, that can be kind of dangerous.
Absolutely. We need to balance things out and come together. Globalists and the so-called elite, seek to separate us into tribes so that they can divide and conquer us. True patriots will never let that happen.
Speaking of patriotic, you rocked an American flag jumpsuit that caught the attention of CNN… You don't conform when it comes to your style either— I love that. Your audience seems entranced every time you step on stage, and I know you adore them as much as they adore you. Who are some of your favorite fans?
I do adore my fans. I have fans that message me everyday. They just want to know how I'm feeling. They share their lives with me and it is nice to connect. It's always been a challenge for me to be vulnerable with people, but having this instant connection with them and feeling their support, and giving my support right back, has had a positive impact on how I deal with people in my day to day life. My fave fans are the ones that have stayed with me from the start. Rachel Strauss comes to mind. She was going through a really difficult time in her life and she told me that my music helped her to heal. I value her friendship. I make some of my more deep tracks with the thought that maybe someone out there, like Rachel, is going through some dark times and finding consolation through my music.
You put out the first ever male-bisexual pop anthem. People needed that representation. You "like the boys, boys, boys, boys, boys… and sometimes girls." What should your fans be looking forward to now?
October 31st, I am unleashing my album, 'The New Alpha,' and doing a tour to promote the record and the first single, "If You Were My Baby."
Can't wait! My wife and I were bopping around to "If You Were My Baby" last night. Anything else we should know?
October 7th I'm performing at the 'Las Vegas Coming Out Party' with Diana Ross. October 8th I'll be attending the Cinemoi International Film Fashion Awards and performing at the VIP after party. October 14th I'll be headlining 'OctoberFest' in Phoenix. October 21st, the Rebel Mafia and I are going to be rocking 'Las Vegas Pride.' Finally, November 18th, I'm performing at the 'American Influencer Awards' at Novo DTLA.
I'm going to be one busy sequined Rebel!
Yes, please!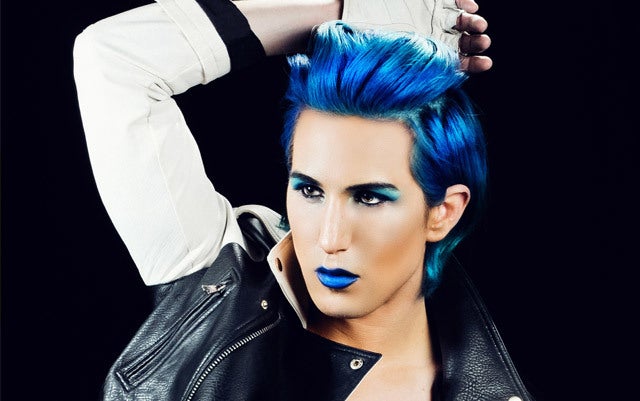 ---
جوليا ديانا —JD Robertson, is an award-winning author, and a contributor for Huffington Post and AfterEllen—A first generation Arab-American, who grew up between worlds, and currently resides somewhere in the middle with a bird's eye view. You can find her at www.juliadianarobertson.com