Where integrity and reality prevail. 
The Velvet Chronicle is a platform where integrity and reality prevail. A place where freethinkers dwell. Where positions are formed on the basis of logic and reason, rather than authority and dogma. We're committed to creating respectful discourse and thought provoking content for our readers across the globe. We currently have thousands of unique visitors each month. As we continue to build, we hope you'll continue to take part in cultivating this space.
The Velvet Chronicle's origin story: 
Amid a political climate where lesbian voices, among others, are seen as problematic, we sought to help a young lesbian publish an important piece about desistance, and found ourselves without a publication, on the left, willing to publish her story — Hers is one of the first stories we featured. Our inability to find a publication willing to put out her story, was both the catalyst, and the final straw. Not only is the mainstream intent on making sure you don't hear her name, they also don't want you to know that Chiara Canaan is among an alarming number of young people, now coming forward, with similar stories. We realized if we wanted to put her story out through a publication on the left, we'd need to create one. A platform willing to, unapologetically, look at issues as they specifically pertain to and affect lesbians, and issues as they specifically pertain to and affect children, and other subjugated groups who struggle to be heard. The Velvet Chronicle aims to give a voice to those who have a minority say in policies and laws that are — across the globe — overwhelmingly created and maintained by men.
Who we are:
The Velvet Chronicle is spearheaded by The Robertsons and inspired by all of the great women who fought before us. We are a harbor for young people, and a safe haven for those who are caught out in the storm. A place for warriors to draw inspiration. If you listen real close, you can almost hear Stormé DeLarverie give her famous call to arms — "Why don't you do something!?" …So we did. And you can too. 
How you can help:
We accept donations through Patreon and PayPal. We're primarily funded by donations from our readers. We truly appreciate your support.
How to contact The Velvet Chronicle:
Claudia Lucas Robertson — Editor-in-Chief, [email protected]
Julia Diana Robertson — Senior Editor, [email protected]
About the founders:
Julia Diana Ghassan Robertson is an award-winning Arab-American author and has contributed to Huffington Post, AfterEllen, Quillette, Curve, Feminist Current and more. She's worked to create lesbian visibility since 2006. Robertson was the first writer to publicly argue—putting her career in jeopardy—that it's unethical to 'transition' young people before they have a chance to reach full cognitive brain development, at around age 25 (now one of the main points used to fight the current epidemic of child abuse and gay eugenics). Robertson has a talent for finding the right words to reach people in a rational, fact-based manner, and has used this talent to advocate for kids as a matter of priority, putting all other projects on hold. Robertson is dedicated to protecting vulnerable subjugated groups by providing vital information to readers on the left, that's currently being aggressively censored by the left mainstream media. She was the first writer to inform readers on the left, that double mastectomies are being performed on children (who don't conform) as young as 13 (now 12), through a mainstream publication on the left. Robertson is among a small but growing group of women who've been out in plain sight, challenging the enforcement of gender ideology as a compulsory belief system, despite tactics that have been used to threaten women into anonymity or silence.  
Claudia Lucas Robertson, is a Jew-ish Chilean Native American who's been creating visibility for lesbians, and more specifically categorically 'butch' lesbians, since 2006—with work featured on Showtime, MTV, Logo, AfterEllen and more. She's Editor-In-Chief at The Velvet Chronicle, as well as Julia's "Wife-itor In Chief." Behind the scenes she writes music for film and television, and edits the works of lesbian writers. Lucas Robertson is dedicated to finding ways to protect children who don't conform to so-called norms, from the damaging medical practices encouraged by gender ideologists. She's among those who've put a face to a movement, at personal expense, to speak up for children and women whose human rights are at stake. Lucas Robertson is determined to fight against the removal of "sex" as a protected class in law, and to see the current culture of child abuse and gay eugenics come to an end.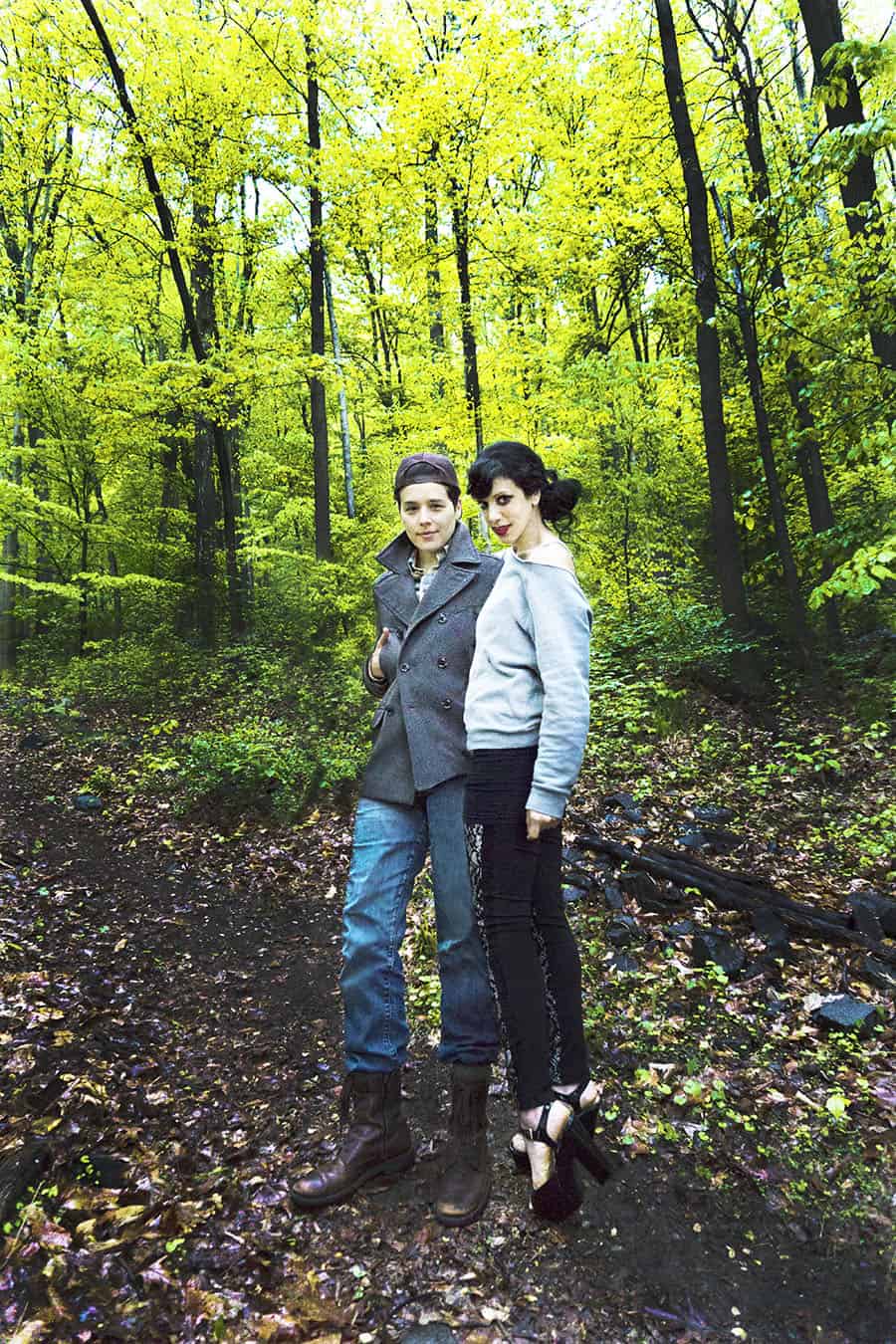 The Robertsons