Picture this: It's 1960-something, and feminists are uneasy about having lesbians associated with the emerging feminist movement. Betty Friedan, a leading figure in the women's movement, has labeled lesbians "the lavender menace." A group of lesbians show up at a NOW (National Organization for Women) meeting, and once it's underway, someone cuts the lights. When the lights come back on, Ellen Broidy is among the group of lesbians dispersed throughout the hall, standing in lavender colored t-shirts that read, "Lavender Menace." The message is clear—Lesbians are all around you.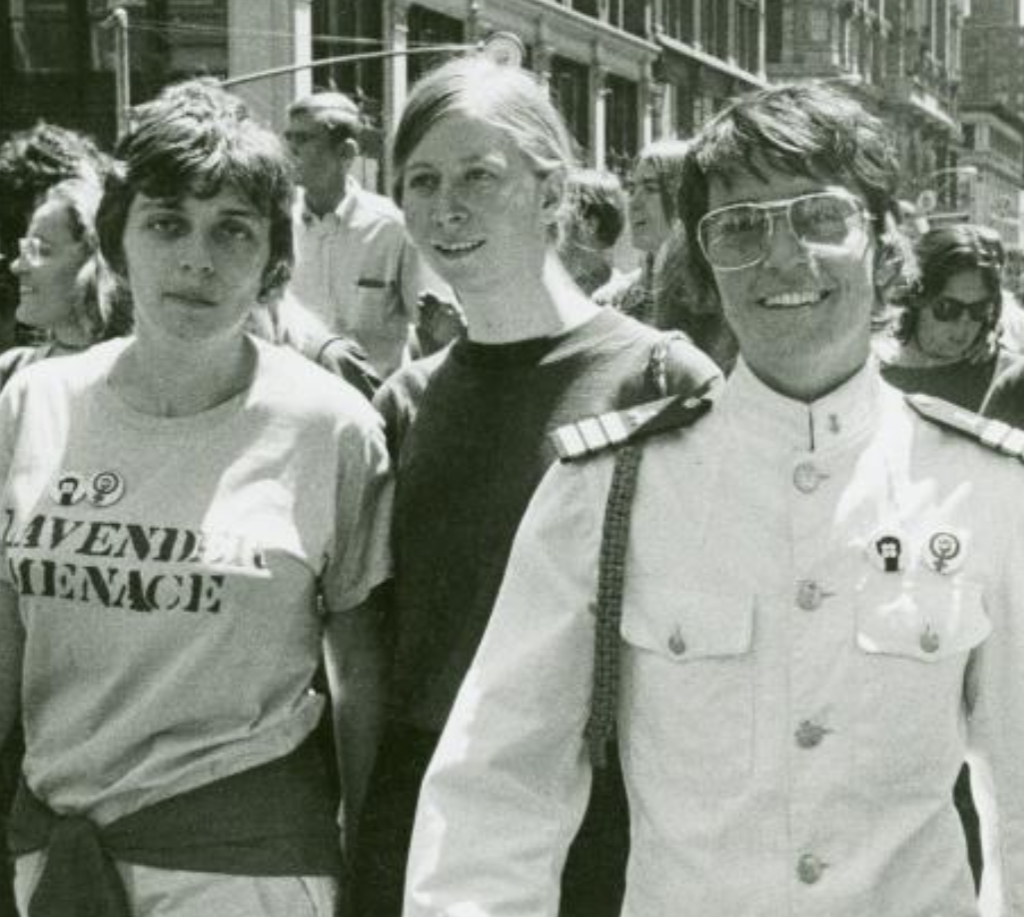 Fred Sargeant recently reached out to make sure I've heard this story—to make sure I know about Ellen Broidy.
If you don't know who Fred Sargeant is, you should—He was on the team of four that organized the first-ever gay liberation march that took place on June, 28, 1970. Ellen Broidy was on that team as well. Sargeant's concerned about how lesbians, like her, are so often pushed to the sidelines, or omitted from his-story altogether.
It's heartwarming that he's reached out with this. Far too often, we've seen lesbians spark a movement, only to watch as credit is redistributed to the male standing closest to her in a room. Maybe he's not even in the room. Maybe he's sleeping on a park bench uptown.
We're not only sidelined or omitted, these days it seems we're only unearthed if it serves the current revisionist narrative—We're watching an overwhelmingly male-dominated media revise our history, reassigning our sheroes, 'he-roes,' at death.
One of the most glaring examples of this, is what's happened with Stormé DeLarverie, the Black butch lesbian who threw the first punch at Stonewall and gave the call to arms that kicked off a revolution—"Why don't you do something!?" She's not only had credit stolen, been sidelined and omitted, she's been rebranded, postmortem, as "he." And mainstream media couldn't care less about how upsetting this is to the lesbian community—to the people that knew and loved her.
Fred Sargeant was there, and he's trying to help keep gay and lesbian history intact.
One year after DeLarverie threw that first punch, the first gay liberation march took place, and Fred Sargeant, along with Ellen Broidy, Craig Rodwell and Linda Rhodes, founded that first-ever march—an event that now takes place every year.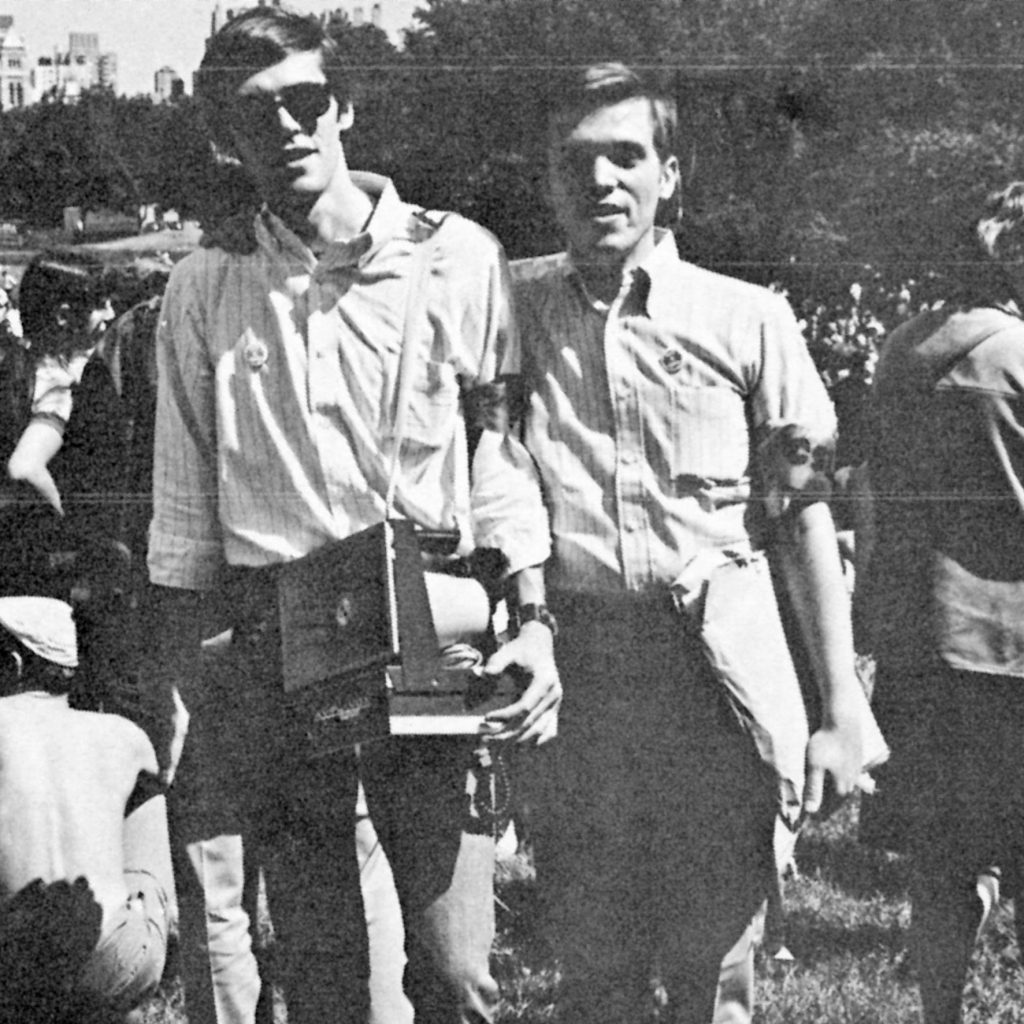 Sargeant tells me Ellen Broidy is "the real deal."
When the Stonewall riot happened, Ellen Broidy was on Fire Island. As soon as she got back, she got involved in the demonstrations and fundraisers leading up to the first march.
Sargeant suggests I contact Broidy, and I will, but I also wanted to write this article, in this particular way, first, and with good reason—Sargeant reached out and I saw a tiny pinhole of hope, and I want his actions and this article, written in this particular way, to encourage more of that.
But first, I'd like to rewind a bit, because I also want this article to inspire new relationships between gay men and lesbians. . .
When I first crossed paths with Sargeant, I knew it was kismet. It was early December 2019, just a little over two months ago, and he'd commented on my most recent Stormé article. I thanked him for standing up for lesbians and said, "I think I may have quoted you in a couple of articles. . . " Then I sent him a 2017 article I'd written for HuffPost about Stormé, and said, "Ahh yes! I knew I recognized the name!"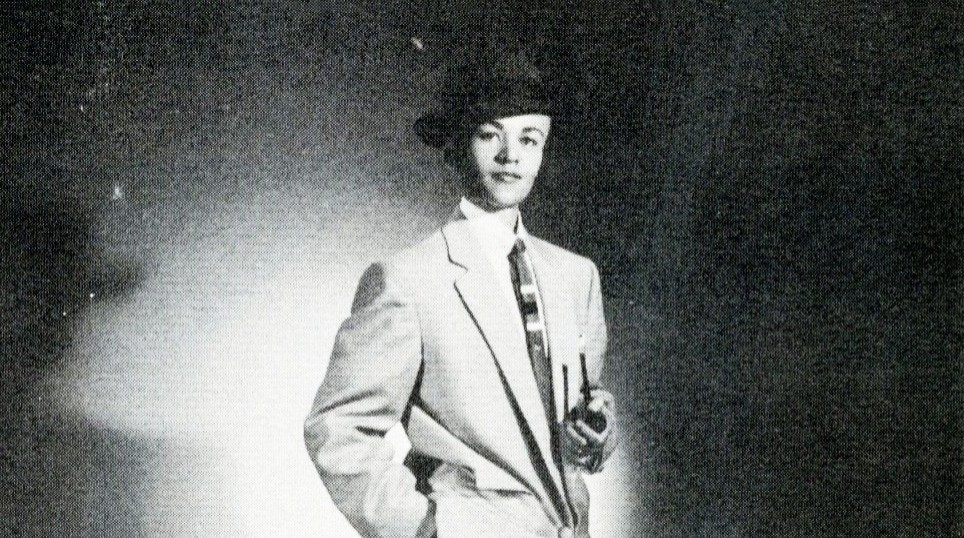 He responded saying he hadn't seen the article, and had only recently become aware of the onslaught against lesbians. He added, "A lot's been said, but the most spot-on comment I've seen, is from a lesbian who wrote, 'Same-sex attraction is not an ideology.'" I responded, "Oh gosh! I think I wrote that!"
I dug up a comment I'd posted online and sent it to him. Minutes later he responded—"Oh, just saw your quote. That's it. Small world." Instantly, I understood. Our paths were meant to cross.
It reminded me of one of my favorite scenes from When Harry Met Sally—When Harry's blind date, Marie, says, "'Restaurants are to people in the 80's what theater was to people in the 60s,' I read that in a magazine," and Sally's blind date, Jesse, says, "I wrote that." You might be thinking—but gay men don't like lesbians. And this can be true . . .
Gay men do have a bad reputation for hating on lesbians. They're known to sideline us, ignore us, speak over us, to take credit for the things we've said and done, and the misogyny among gay men doesn't just magically evaporate simply because they're gay. But there have also been gay men in the movement who've worked with us, listened to us, and rarer still, those who've tried to uplift us.
There are gay men who've teamed up with lesbians from the very beginning, forming deep bonds of respect and friendship. There are those who are standing up now to say—stop abusing the lesbian community. Fred Sargeant is of that variety.
There are plenty of gay men who've been recorded explaining the dynamics of how gay men treat lesbians, and plenty who've said those dynamics aren't okay. In a recent INews article, Jon, a gay man who lived through the 1980s AIDS crisis, says, "Suddenly, the hospitals were full of lesbians who were volunteering. Volunteering to go into those rooms and help my friends who were dying. I remember being so moved by them because gay men hadn't been too kind to lesbians. We'd call them 'fish' and make fun of the butch dykes in the bars—and yet, there they were."
Here's where I'd like to point out that in my own life, my closest friends have been gay men. In fact the first time my wife met my gay BFF, Russell, he and I were sitting in our tank tops and shorts, in a bathtub, in our tiny LA apartment—It was a brutally honest introduction to the 9 hour phone calls that would follow (where no one's talking half the time), and to the brother-like bond he and I share. And my wife's never seen me cry the way I did when my friend Joe, another gay man who was like a brother to me, died, so young, disrupting our pact to get old and sit in rocking chairs on a porch together someday.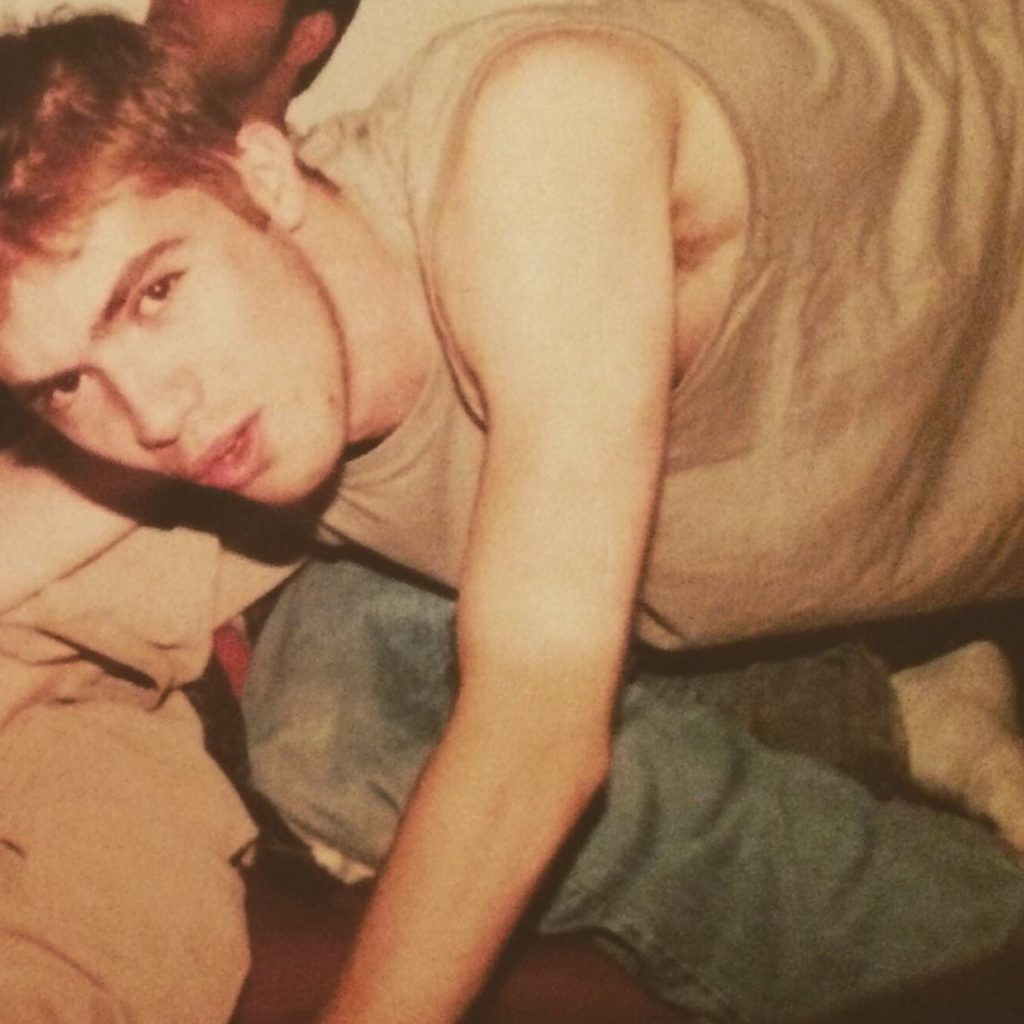 While my gay guy friends were always aware of the rampant animosity that the gay men in their community so openly harbored towards lesbians, they never quite understood it. Neither did I. Hearing Fred Sargeant prop up his lesbian comrade, Ellen Broidy, I'm reminded of them—the gay men who've been so protective of me throughout my life. And I want to see so much more of this.
Sargeant tells me, "Ellen is a natural born leader. Leadership can be taught, but there are people who are born with it." He says, "This is one of those important unknown stories."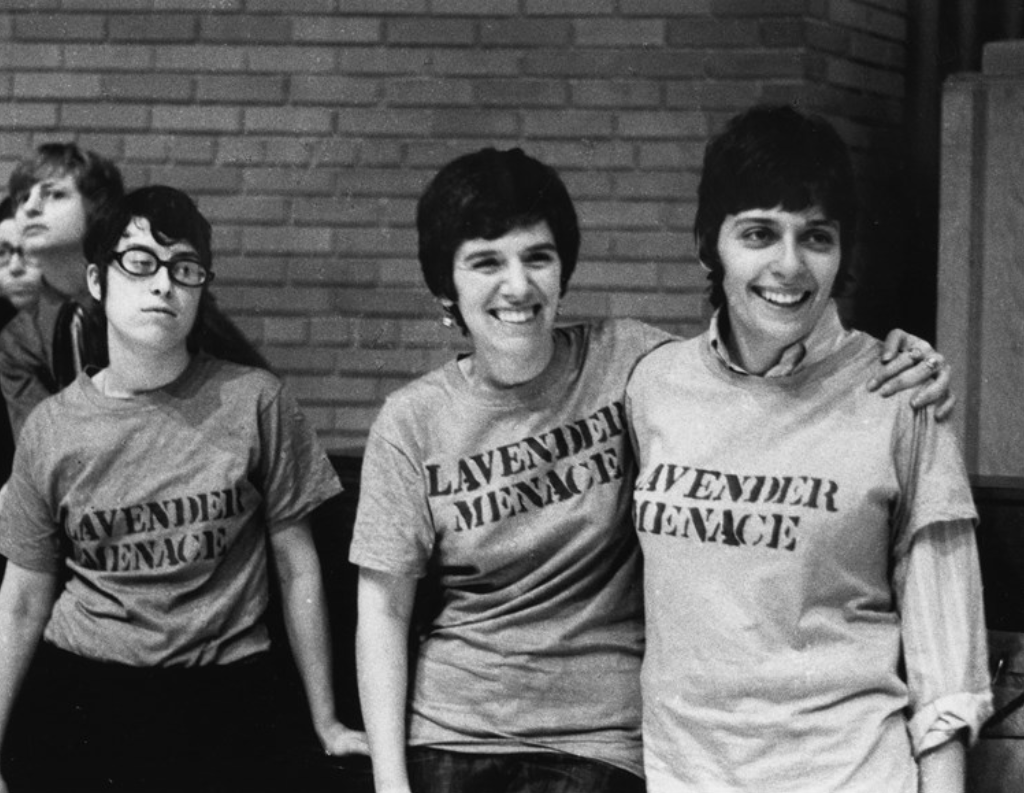 Ellen Broidy knew Craig Rodwell before Sargeant did. She was a student at NYU, just a few blocks away from Rodwell's LGB bookshop. She worked in the shop. Sargeant recalls meeting Broidy and holding her in high regard. Sargeant says, "I was 19 at the time . . . She was someone that I quickly came to admire. She was deeply involved in the radical women's/lesbian movement."
When Broidy, Rhodes, Rodwell and Sargeant, went to the Eastern Regional Conference of Homophile Organizations (ERCHO) in Philadelphia, just four months after the Stonewall Revolution, Ellen Broidy presented the following proposal:
"That the Annual Reminder, in order to be more relevant, reach a greater number of people, and encompass the ideas and ideals of the larger struggle in which we are engaged—that of our fundamental human rights—be moved both in time and location.

We propose that a demonstration be held annually, on the last Saturday in June in New York City, to commemorate the 1969 spontaneous demonstrations on Christopher Street, and this demonstration be called Christopher Street Liberation Day. No dress or age regulations shall be made for this demonstration.

We also propose that we contact Homophile organizations throughout the country, and suggest that they hold parallel demonstrations on that day. We propose a nationwide show of support."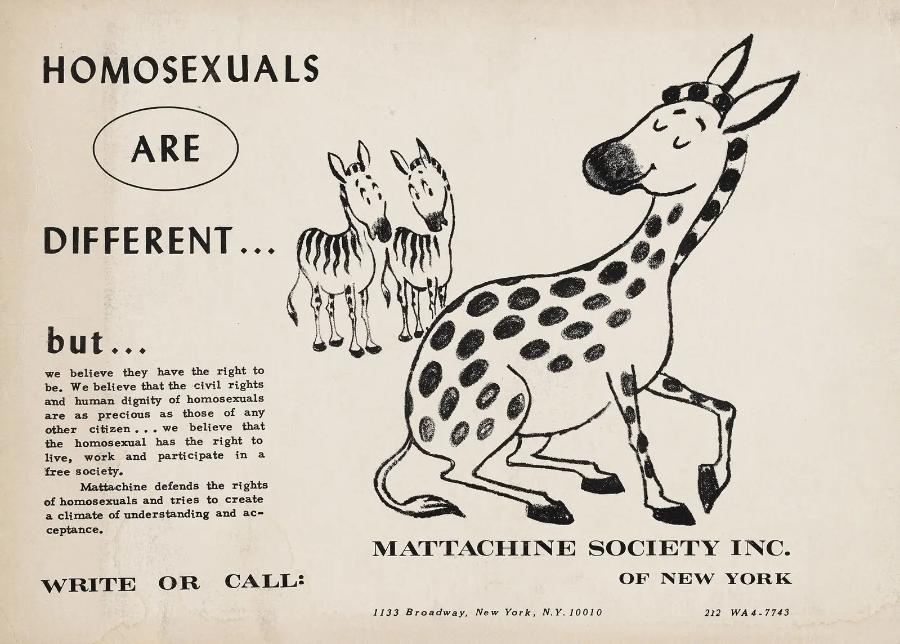 The voters unanimously supported the proposal at the ERCHO meeting, on November 2, 1969. Sargeant says, "All voted for the march except for Mattachine-NY, which abstained . . . Mattachine-NY signed onto the march after Dick Lietsch stepped down as their head in April of 1970."
Broidy, Rhodes, Rodwell and Sargeant, called themselves the Christopher Street Liberation Day Umbrella Committee (CSLDUC). Ellen Broidy and Linda Rhodes, were girlfriends at the time, and Craig Rodwell and Fred Sargeant, were boyfriends at the time. The four of them together, form such a beautiful picture in my mind. And this story needs to be told right away, and in this way, because this is one of the most beautiful ways I can think of to tell it.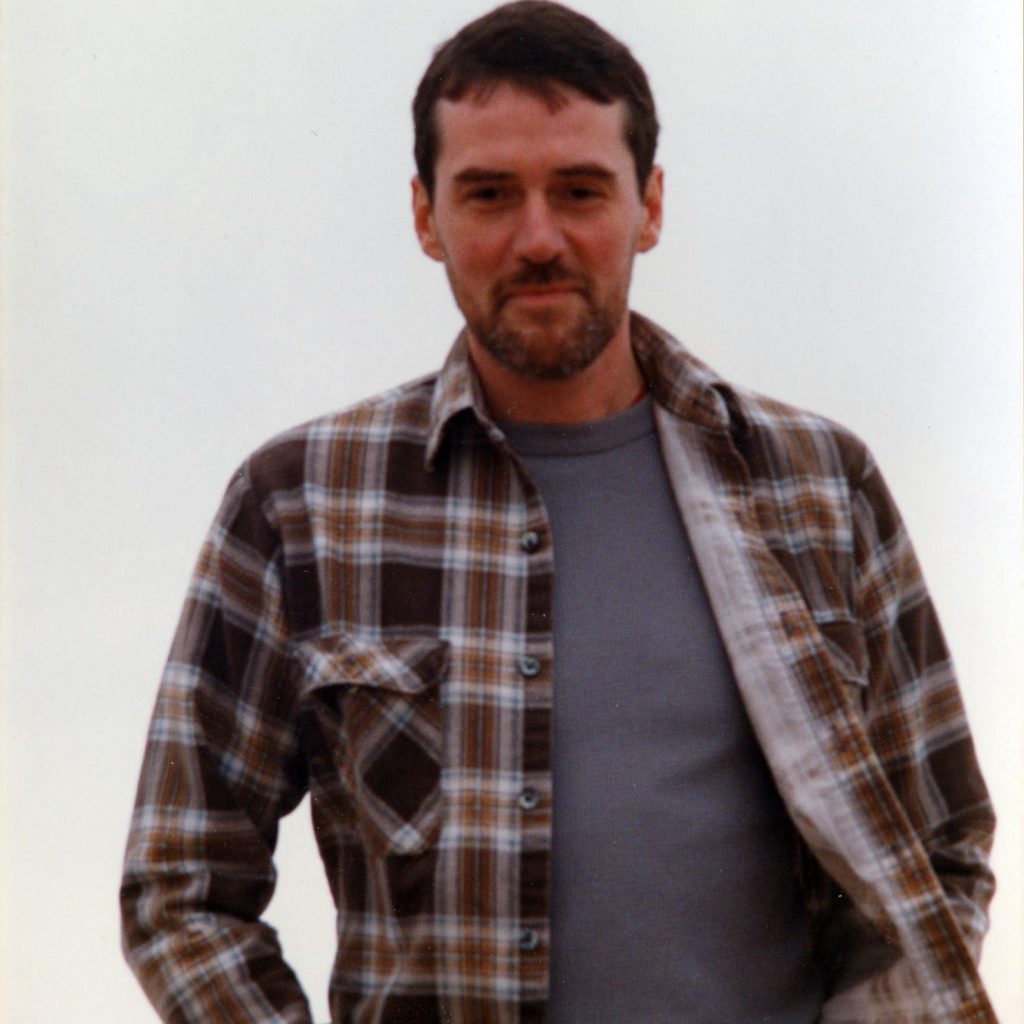 Now, more than ever, we need to get these pieces of history right . . . because now, more than ever, revisionists are replacing our history with fabrications.
Lesbians get the brunt of it. Lesbian sheroes, like DeLarverie, Broidy, Farley and BenShalom, aren't often in headlines, if at all, but they should be.
Lesbian historical figures aren't likely to get a street named after them in The Village any time soon. And while NYC recently announced soon-to-come statues honoring Rivera and Johnson, there were no statues offered to honor lesbians who sparked change, built movements and started revolutions.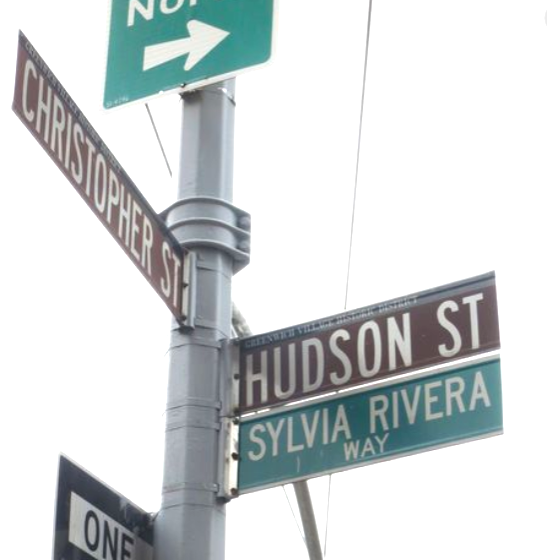 It's important to note that while revisionists are attempting to prop Rivera and Johnson up as 'women,' both figures proudly affirmed they were gay men. Marsha Johnson was a self-proclaimed gay man and drag queen, up until death. Rivera ultimately rejected the label "transgender," and defined transvestites as "homosexual men and women who dress in clothes of the opposite sex."
In articles boasting about the $750,000 being spent to erect statues of Marsha Johnson and Sylvia Rivera, in Greenwich Village, The New York Times writes, that the two new monuments are "part of the city's effort to fix a glaring gender gap in public art," and The Guardian commends the decision, reminding us that "New York has only five monuments of women but over 150 statues of men."
All that aside, it's clear such grand gestures aren't being made for lesbians, like Stormé DeLarverie, who deserve recognition. And the terrible truth is, even if they did offer her recognition, it'd be a fight to have her properly listed as a lesbian she-ro (as was the case recently, with an Anne Lister plaque).
Time and time again, lesbians are swept to the back—No matter they kick off the Stonewall revolution, go up against "Don't Ask Don't Tell," establish the Gay Village, or finally give a name to crucial issues, like "sexual harassment."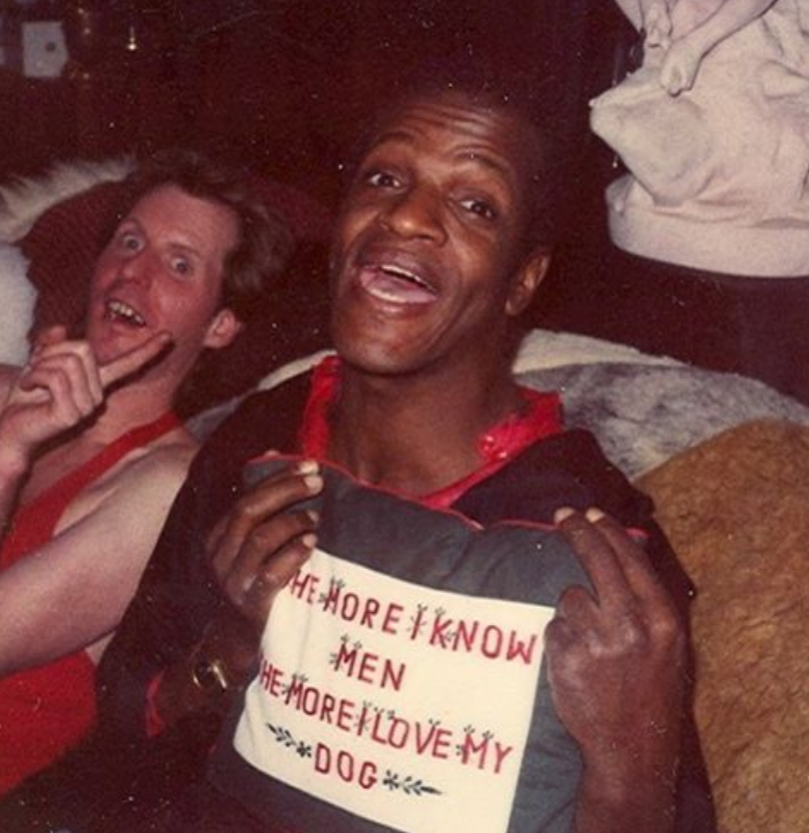 Gay men should be stepping forward in droves, to speak out against the terrible abuse that the lesbian community has been subjected to by the male-dominated "LGBT." They should be acknowledging the despair we've felt at having our voices aggressively censored and silenced by "LGBT" media. They should be righting wrongs, and propping lesbians up.
In the 2018 INews article, Jon tells us how lesbians stepped forward and held gay men up when it seemed no one else would. He says, "People were dying so, so fast and there were so many of them. I remember doctors being scared to go into the hospital rooms where my friends were dying. I feel ashamed of this, but I was scared too. No-one knew what to do . . . As the gay community struggled to process incredible trauma, grief, and homophobia, groups of lesbian women banded together to support and tend to the men dying from Aids. I remember them."
A lesbian stand-up comedian, Suzanne, tells me, "lesbians also started the AIDS walk . . . It was in NYC . . . . I still lived there." She says lesbians "took care of all their brothers when they died."
Lesbians have been the caretakers, the first to step up, and we're often the first to say—this isn't right, we need to do something! But to hear the revisions, you'd never know it.
These pieces of lesbian history, I imagine them sometimes, ripped from the book, frail and thin, worn with time . . . Like the marrow has been sucked from the spine and spit upon a foul lawn-salad. We find these remains buried, dust them off, and put them out everywhere we can, with such limited resources, hoping to be heard. We do it with so much love for the sheroes who fought, and those still fighting. Because we know the fight is hard and thankless. We know if we don't preserve their legacies, our history, no one else will.
Where the colors have been chipped away, we do our best to paint them in. Where the words have been erased, we do our best with a ballpoint pen. And there's so much pain and beauty in all of this. Through it all, we keep fighting. Lesbians are warriors.
This story is somewhat unlike the others I've told. And I'm sure, someday, I'll write this up from another angle. But for today, I'm taking comfort in this rare view—of a shero and the brother that still, all these years later, stands beside her.
---
جوليا ديانا — Julia Diana Robertson, is an award-winning author, and journalist—A first generation Arab-American, who grew up between worlds, and currently resides somewhere in the middle with a bird's eye view.