It's been one month since Magdalen Berns passed away. While many may never know the impact she made, the ripple effect will be felt for many years to come. She will be remembered as someone who spoke up when others were afraid, a young feminist who left us much too soon.
Hailing from Camden, London, and known for her sharp witty YouTube videos critiquing gender ideology, Berns brought so many people back to a place of reality and critical thought. She had a dry sense of humor, a terrific accent, and was unapologetically honest.
"I'd rather be rude than a liar" —Magdalen Berns
A month ago, on September 13th, a post to Magdalen's Twitter account read, "This Morning Magdalen died peacefully in her sleep (around 920am), surrounded by her family." Even with the internet abuzz with beautiful words, the world seemed so still. My wife and I headed down to Central Park to pay tribute. A rare harvest moon hung over Manhattan. It felt as though the sky had somehow coordinated its timing, so it too could pay tribute to a rare force of nature.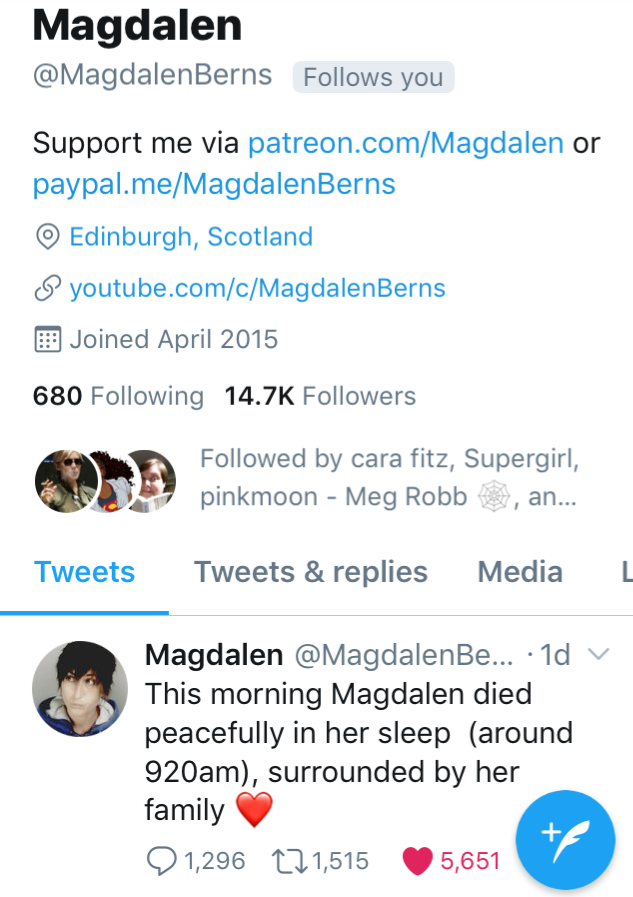 Of Magdalen's wishes, her partner, Nicole Jones, said, "…this is what she emphasizes: the need to speak out, the need for women to work together, to stop infighting and move forward. There is no time for apprehension—In a thread, someone once told Magdalen they were afraid to share her videos and speak out, but they were grateful that she did. Magdalen, with all her usual tact, responded, 'I'm not your fucking martyr.'"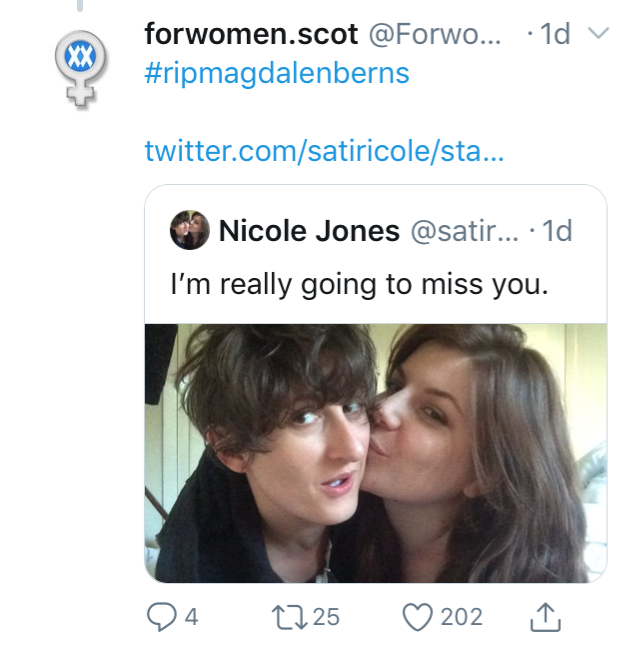 Magdalen Berns ruffled feathers, simply for speaking the truth and keeping lesbians in the loop. Even J.K. Rowling found herself called out by the Thought Police, just for being a fan. Nonetheless, Berns had fans aplenty. Just to name a few who wrote words to honor her legacy—feminists Claire Jones and Karen Ingala Smith, trans activists Fionne Orlander and Debbie Hayton, and organizations ForWomensScot and Womans Place UK.
Feminist Julie Bindel wrote, "She was fagging, boozing and swearing right to the end…" Scottish Parliament SNP, Joan McAlpine, wrote that Berns was a "clever and uncompromising young woman taken too early…" and "…the best tribute to her is the videos she made…" She also wrote, "Courage Calls… #BeBrave." Irish director and comedian, Graham Lineham, a vocal supporter of Berns, wrote, "Godspeed, Magdalen. Your bravery will never be forgotten."
When Magdalen first announced she had a rare form of brain cancer, we all held on to hope. Perhaps we hoped so hard, for so long, that when her last days drew near, a great many of us could only shift into denial. A few nights ago, my wife and I played some Magdalen Berns on the big screen. She was larger than life . . . I like to imagine she's making snarky, brilliant remarks, as she soars around the world, or as she kicks back and shares a brew with Stormé DeLarverie . . . I can almost see her popping in on occasion, to give us new ideas as we drive home from work, to whisper clever zingers as we clickity- clack upon the keyboard.
At a time where few were willing to speak up, Magdalen Berns came out swinging. Her life was short, but she made her time here count. She lives on forever, immortal in our hearts.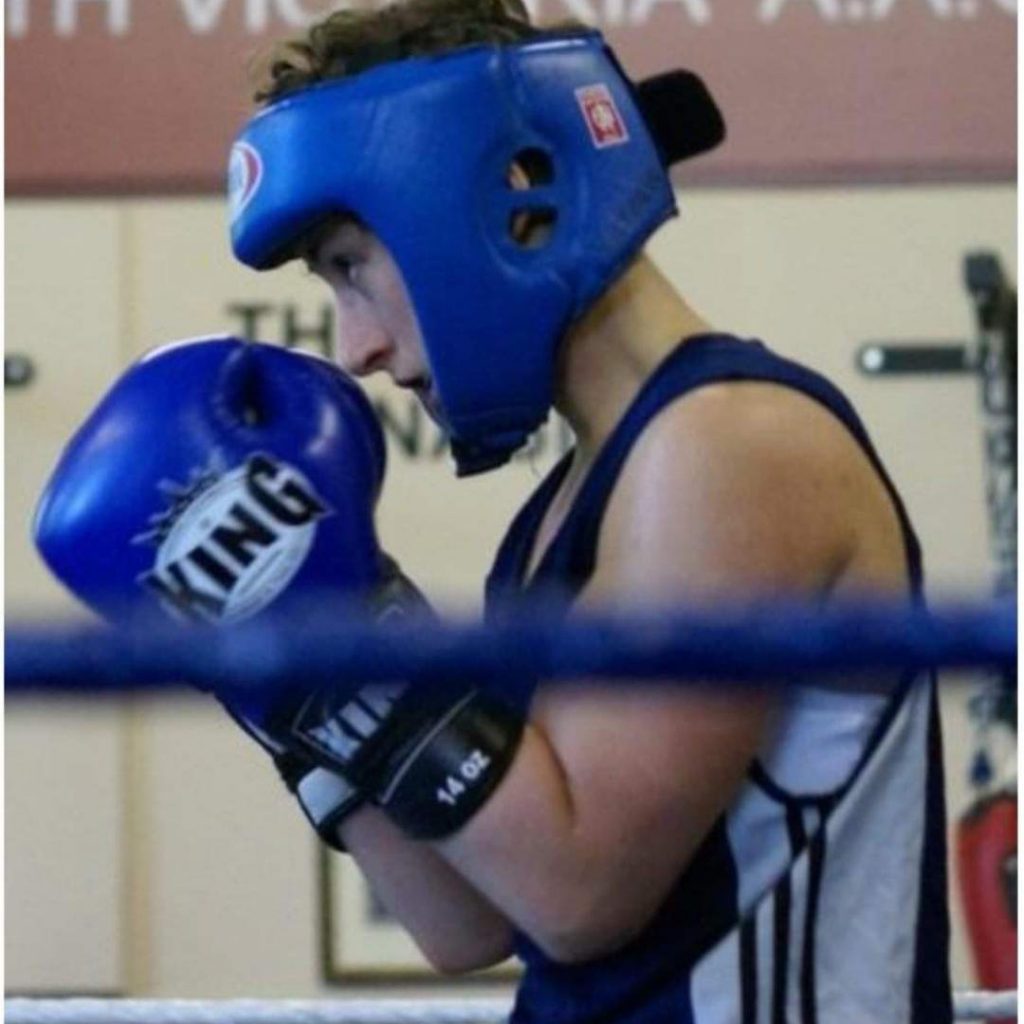 ---
جوليا ديانا — Julia Diana Robertson, is an award-winning author, and a contributor for Huffington Post and AfterEllen—A first generation Arab-American, who grew up between worlds, and currently resides somewhere in the middle with a bird's eye view.