It's time to stop using the language of gender ideologists, unless used in conjunction with a sarcastic set of air quotes — Labels like "gender dysphoria" pathologize nonconformity in young people.
This month, commentators were shocked to see Angelina Jolie and Brad Pitt's daughter, Shiloh Jolie-Pitt, wearing earrings, sporting longer hair and cut-off jean shorts. There were comments questioning if Shiloh is "a girl now" and asking if she's no longer "a boy." There were comments saying she "desisted" from "gender dysphoria." Others expressed sentiments like, "She's a girl!!" and "Finally!!! Im so glad! Wheew." The real question is, why earrings and hair length on a child, can elicit this kind of speculation.

As far as we all know, Jolie and Pitt's child never branded herself "gender dysphoric," or "trans." She's not "desisting." She's just a kid who's switched up her style, as kids often do. She was never "not a girl" and was certainly never "a boy" — she's only ever been Jolie and Pitt's playful, imaginative, and stylish daughter.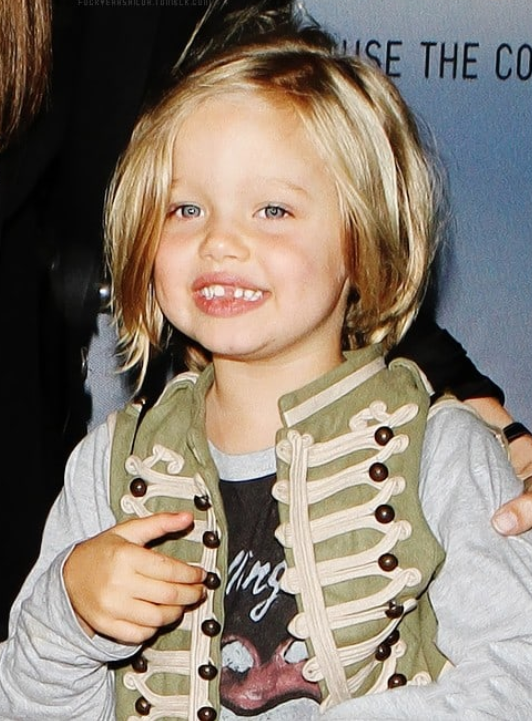 There are forums, publications, and influencers that have labelled her "him," a "boy," and "assigned female at birth," but this was just projection. This is why even a google search of her name, lists her as a "boy." Pitt and Jolie appear to have done their best to let their child be who she is — and although gender ideology was obsessively put upon Shiloh by the outside world (since age 2), the family didn't buy into it. Shiloh's parents just let her be a kid.
Had they revealed Shiloh as their "son," the internet would've exploded, and everyone (not living in a cave) would've known about it.
In 2008, when Shiloh was 2, Brad Pitt did an interview with Oprah saying, "She only wants to be called John. John or Peter. So, it's a Peter Pan thing. So, we've got to call her John." He explained that the names John and Peter were inspired by Peter Pan, like any playful child might become immersed in fantasy… but that didn't stop the gender vultures from branding her a "boy" ever since.
In 2010, a Vanity Fair interviewer writes, "When I was preparing for this story, more than a few people told me to find out 'what's up with Shiloh's clothes.' Apparently, Shiloh dresses, as Jolie herself would say, 'like a little dude.' I won't go into all the mechanics of my technique, but I saw my opportunity and took it." She questions Jolie about 4 year-old Shiloh.
Jolie answers, "Shiloh, we feel, has Montenegro style. It's how people dress there. She likes tracksuits, she likes suits. So it's a suit with a tie and a jacket and slacks, or a tracksuit. She likes to dress like a boy. She wants to be a boy. So we had to cut her hair. She likes to wear boys' everything. She thinks she's one of the brothers."
Also in 2010, Jolie said, "I don't think it's for the world to interpret anything. She likes to dress like a boy and wants her hair cut like a boy and she wanted to be called 'John' for a while. Some kids wear capes and want to be Superman and she wants to be like her brothers. It's who she is. It's been a surprise to us and it's really interesting, but she's so much more than that – she's funny and sweet and pretty. But she does love a tie…"
Asking to be called John wasn't an indication that Shiloh was a "boy." Here are some other things that weren't an indication: a preference for suits, stylish haircuts, liking "boy" clothes, colors, hobbies or interests, emulating her dad or her brothers.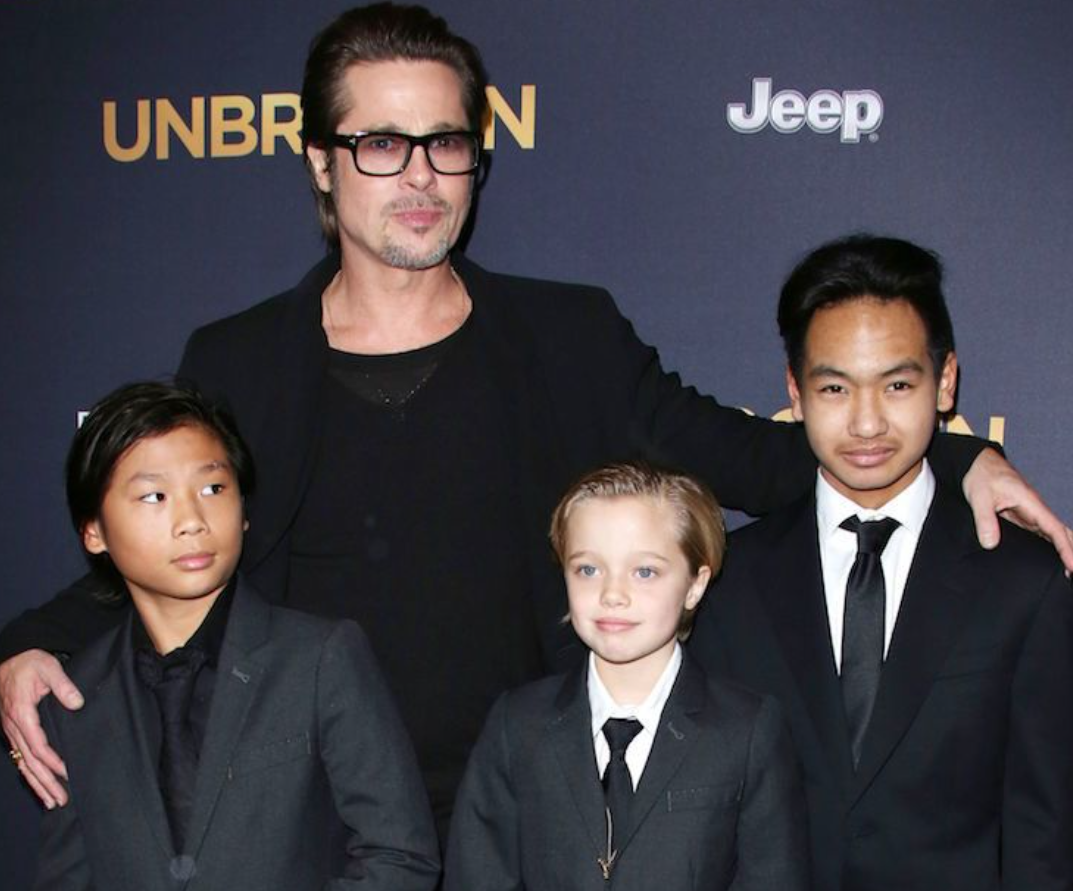 What's now often pathologized as "gender dysphoria," was once just 'growing up gay' or 'tomboy.' To watch a world of people wielding a label maker in hand, typing up commentary, claiming Shiloh is Jolie and Pitt's "son," and "trans," and was "assigned" with the wrong sex (by an apparently very confused doctor) "at birth," is not only disturbing, it's a perfect example of how creepy and pervasive this particular ideology has become.
Angelina and Brad have a daughter named Shiloh. Yet a strange thing happens when you google "How many daughters does Angelina Jolie have?" Google omits Shiloh, only listing "2" – her sisters, Vivienne and Zahara (naming "John Jolie-Pitt" in a sidebar).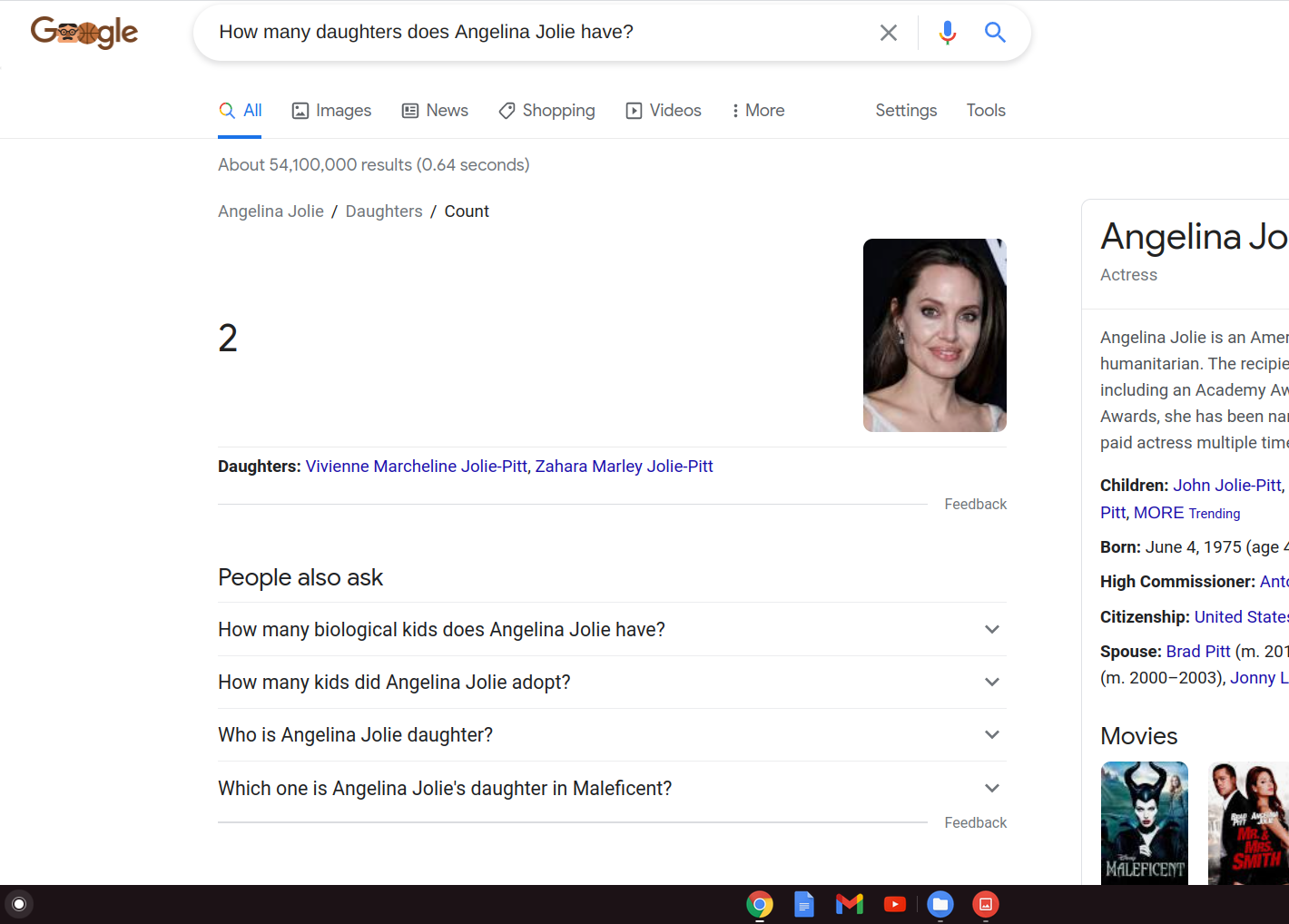 If the sharp talons of gender ideology haven't alarmed you yet, this might do it—While Jolie and Pitt are perfectly content to have a creative daughter named Shiloh, a Google search of "Shiloh Jolie-Pitt" claims they have a "son," and switches her name to "John."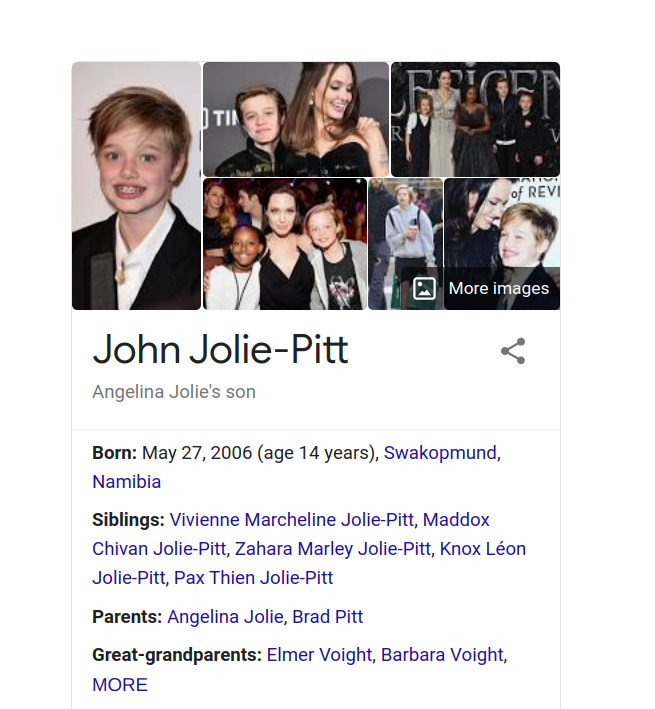 It's time to stop questioning kids about their "gender identity," and start realizing that style, haircuts, clothes, names and interests don't have a "gender," and aren't an indication of sex. Perpetuating the idea that there's a right and a wrong way to be female is not only sexist, it's extremely damaging to girls. Shiloh Jolie-Pitt was never incorrectly female, she was, and still is, stylish, imaginative and bold.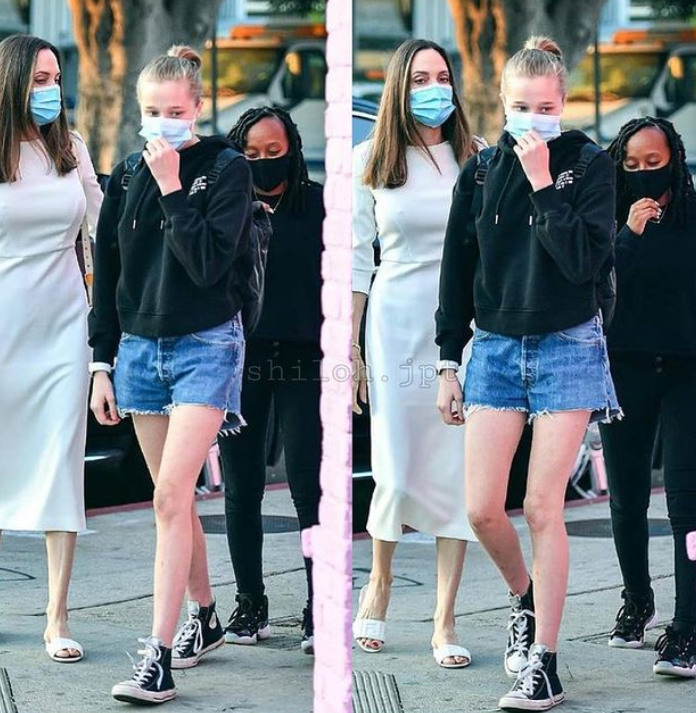 Screenshot: Jolie and her daughters, Shiloh and Zahara, Jan, 2021
---
---
جوليا ديانا — JD Robertson — called Jay till 12, little Joe in high school, nowadays JD, nicknamed Romeo — is an award-winning author, and journalist. You can follow her work on Twitter: