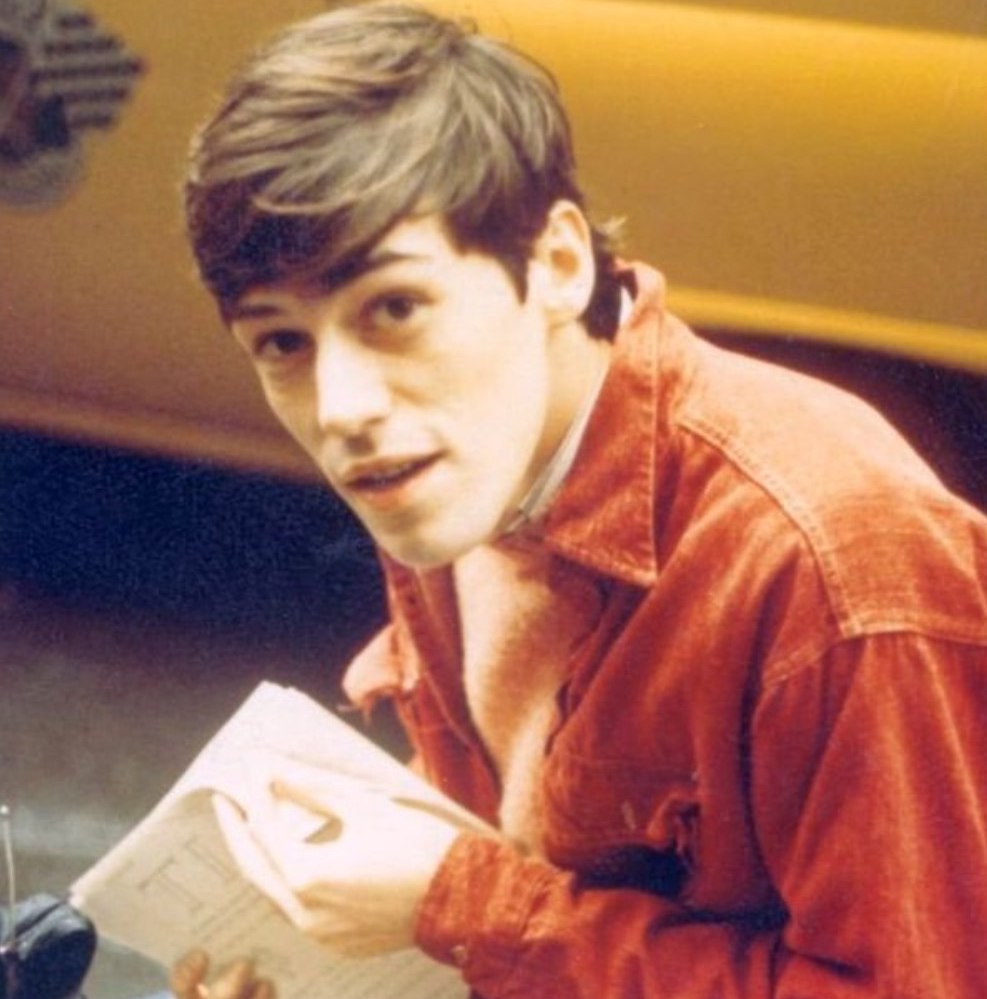 "I have flown the Gilbert Baker Rainbow Flag during Pride for more than 25 years, but this year I stopped."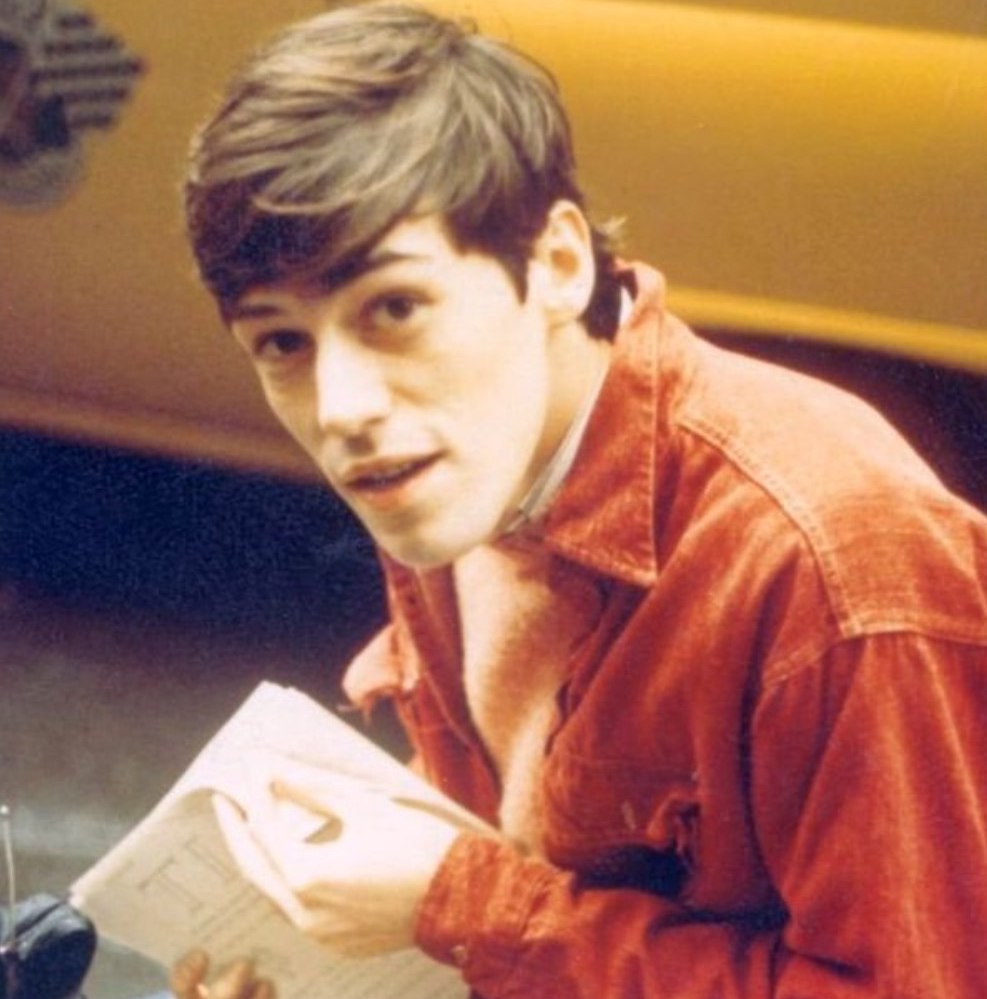 "I have flown the Gilbert Baker Rainbow Flag during Pride for more than 25 years, but this year I stopped."
Read More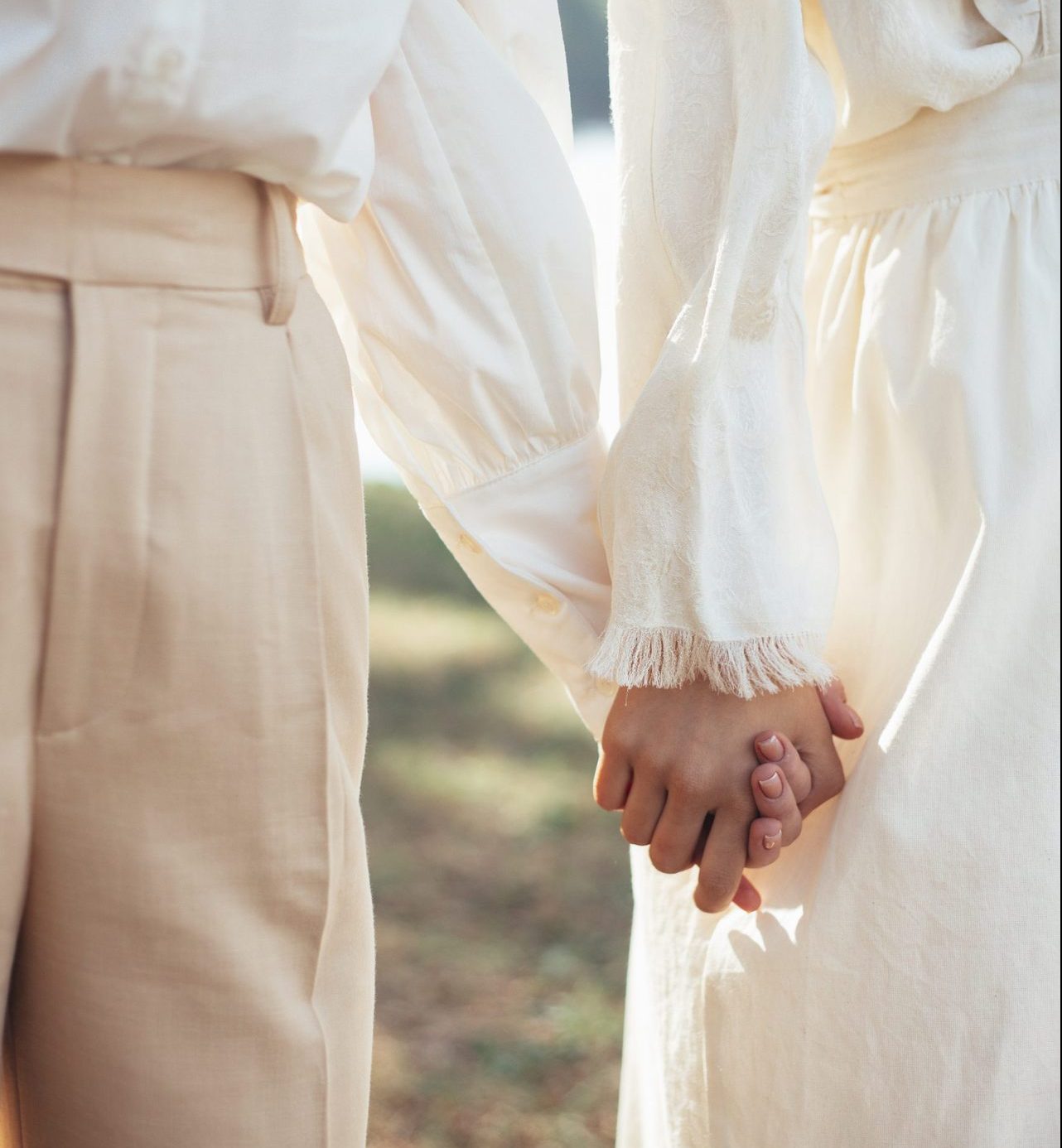 Lesbians United aims to help pick up the slack where organizations, that formerly protected lesbians, have failed and deserted the lesbian community.
Read More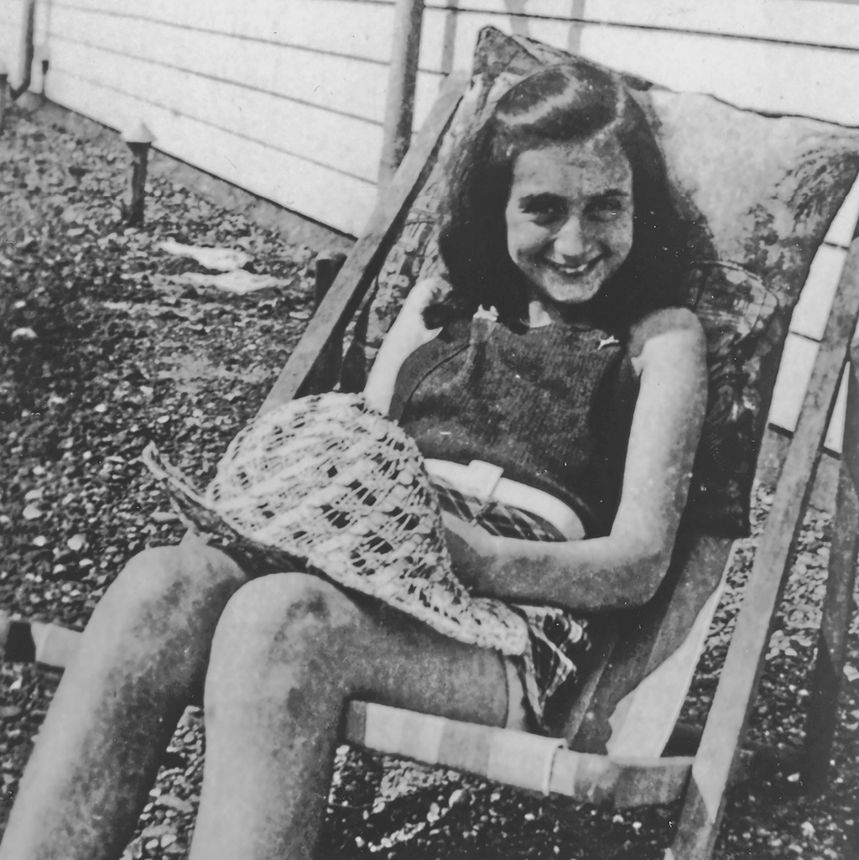 Anne Frank was born on June, 12, 1929. If she were alive today, she'd be 92 years old. Her diary is one of the most
Read More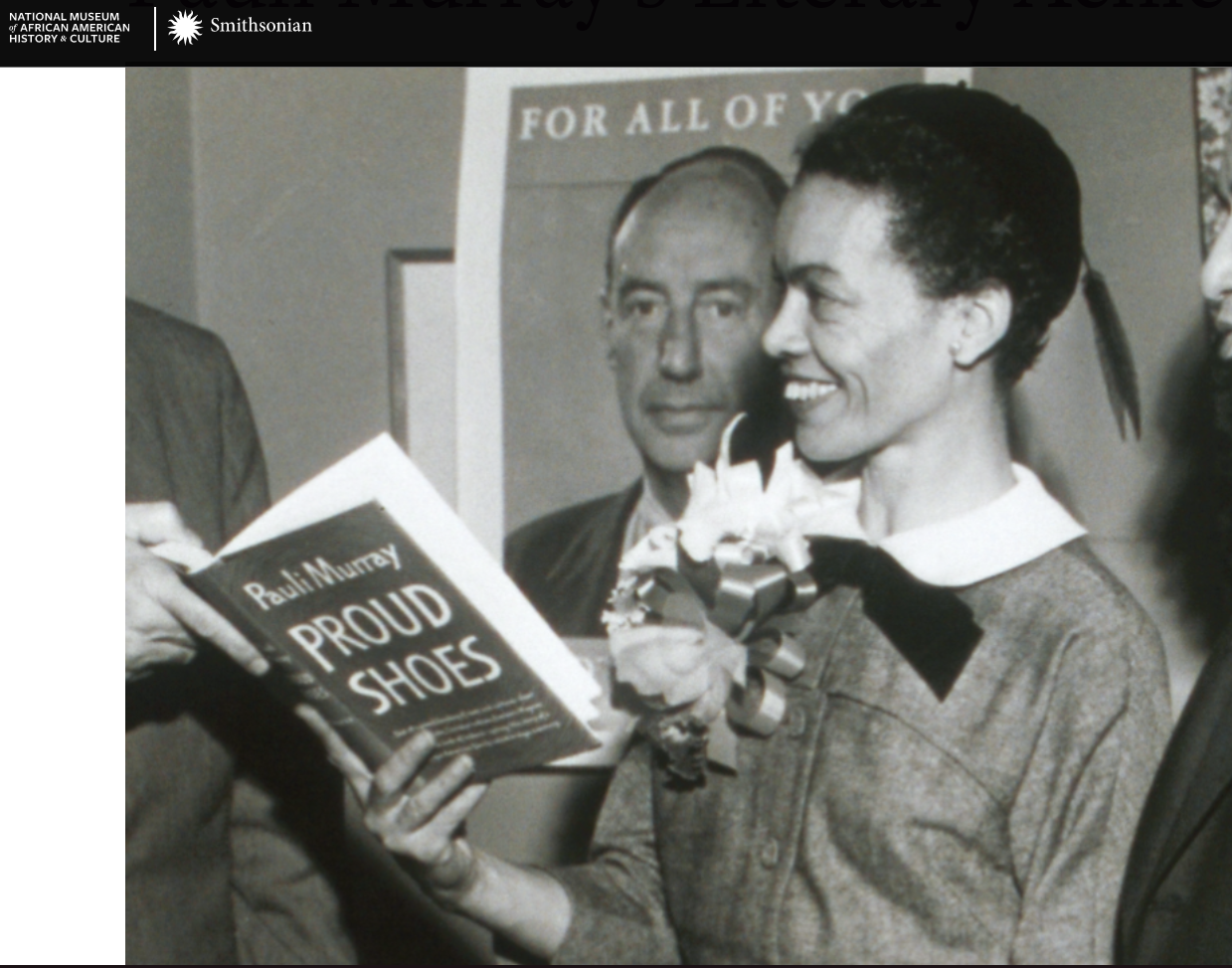 "My name is Pauli Murray. My whole history has been a struggle in a society dominated by the ideas that blacks were inferior to whites,
Read More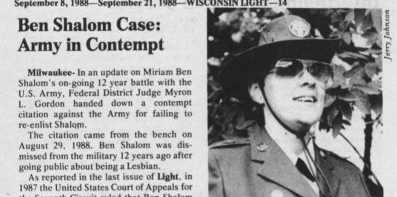 Without women like Ben-Shalom, there would be no advancing of our rights, no one to speak up when it really counts the most — when no one else is willing. She wasn't going to be forced to lie then, and she won't be forced to lie now.
Read More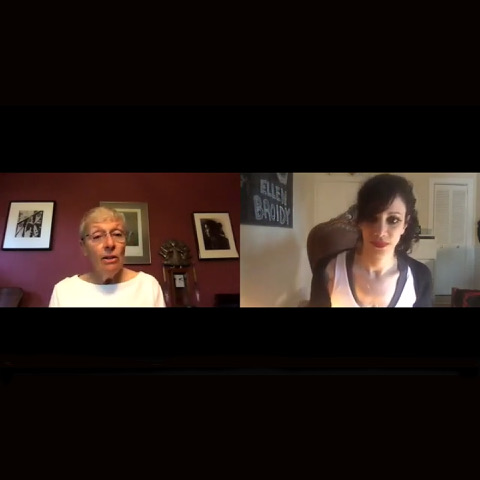 "Every now and again, as you're marching forward, turn around and wave back at us. We're still here… Much the same way as I needed to acknowledge the shoulders that I stood on, I would like others to acknowledge us. We did a lot of work. And it wasn't easy."
Read More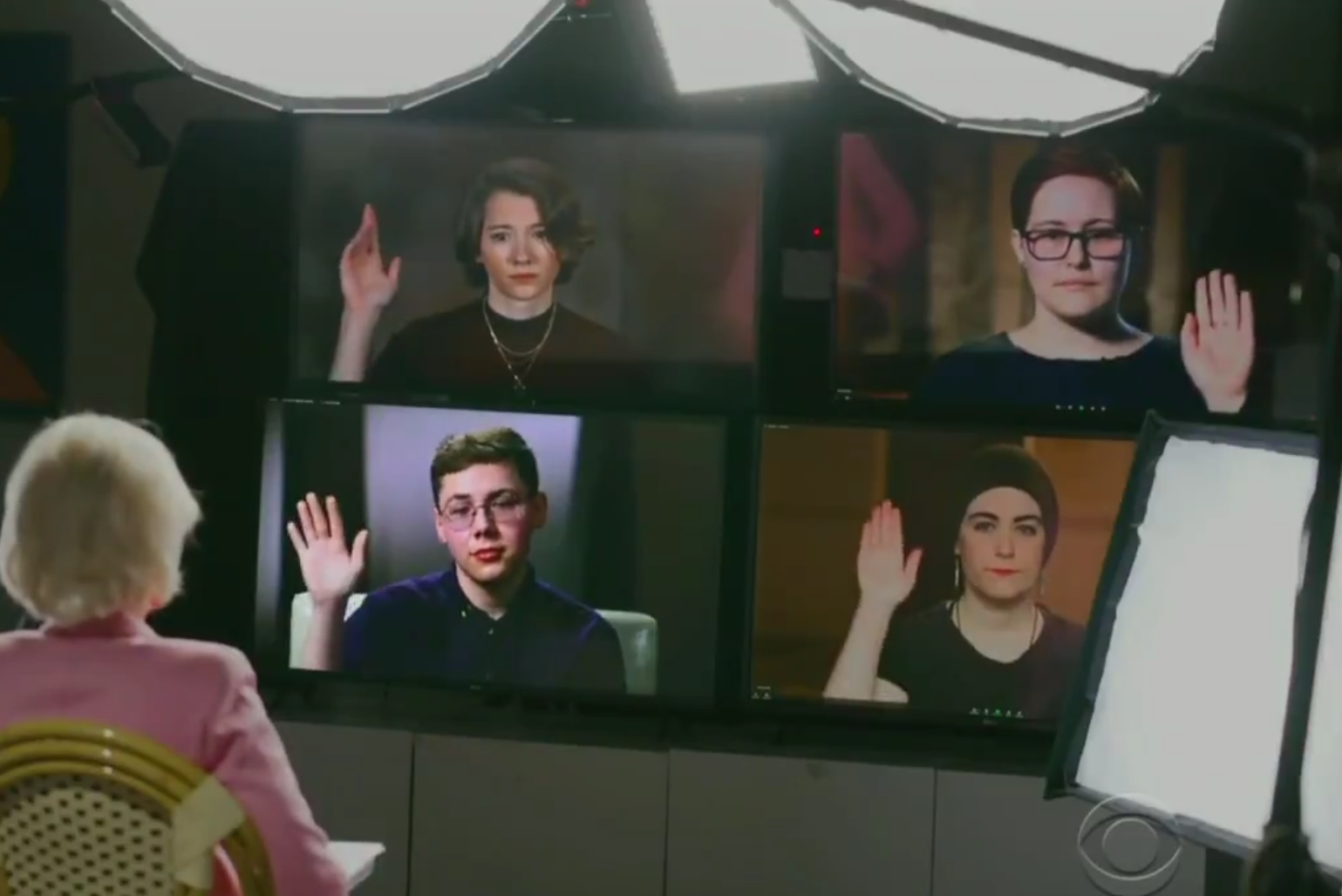 Back in January, a producer at 60 Minutes reached out. She was gathering information for a segment focused on young detransitioners, and was determined to
Read More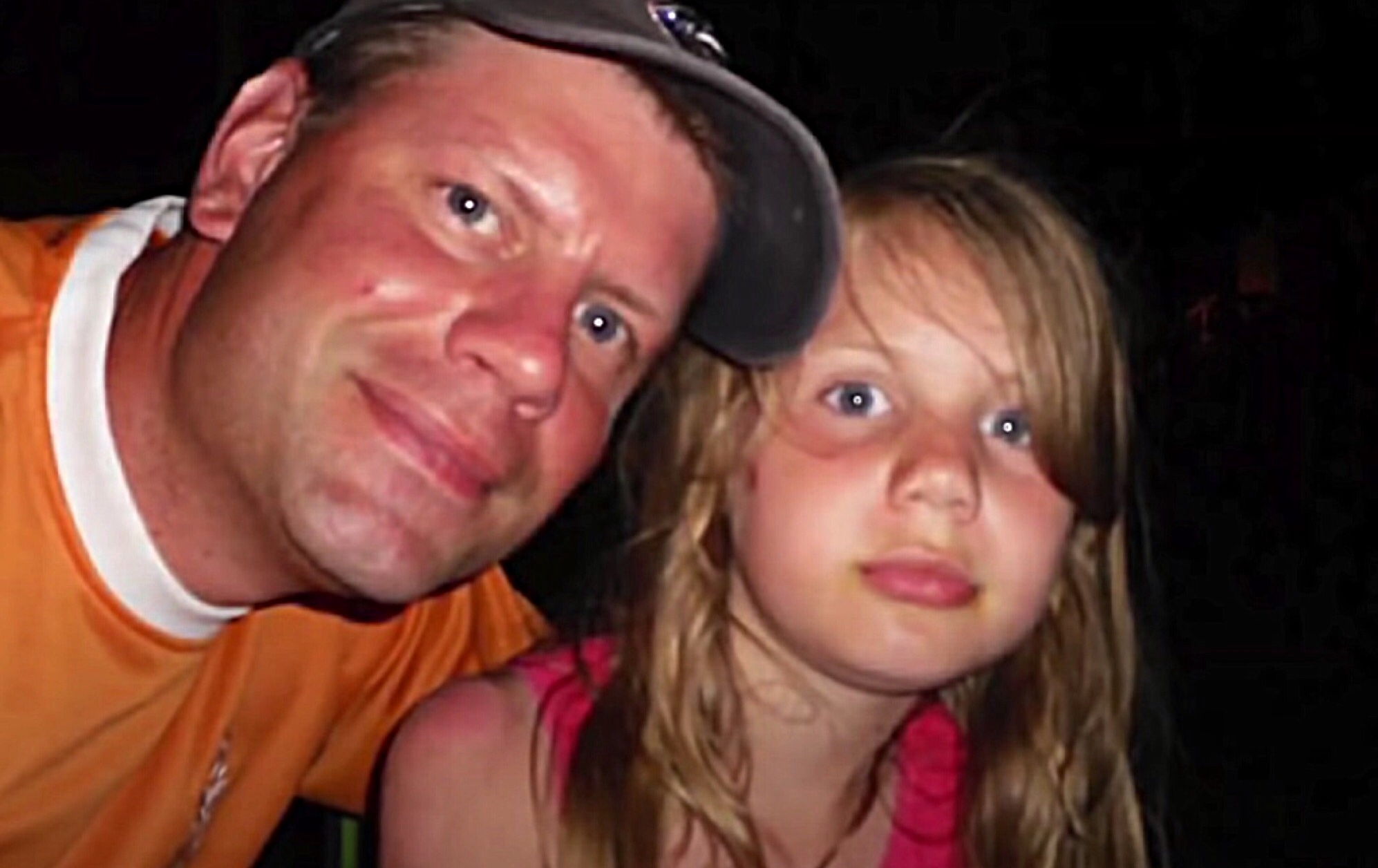 Imagine a world where you can be jailed for attempting to protect your child from medical assault. A future where you can no longer object
Read More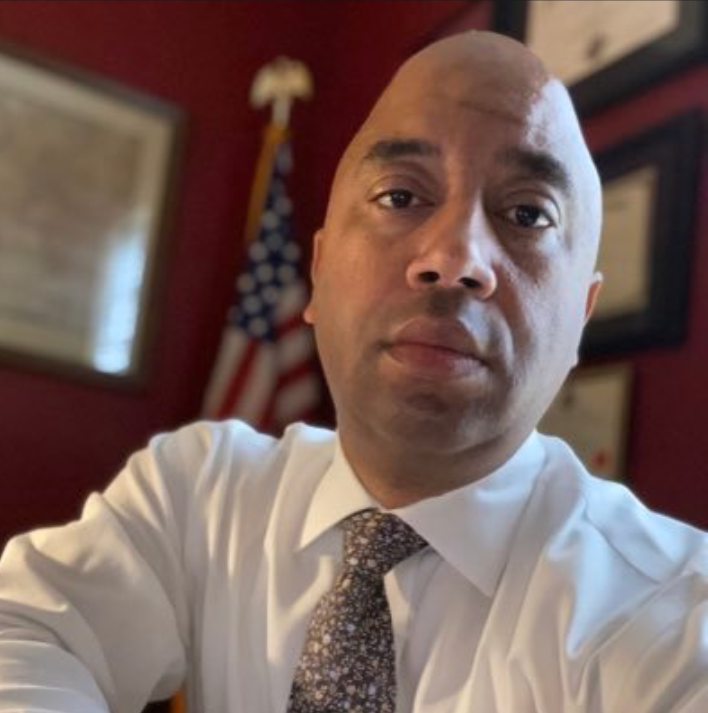 Democrat State Representative, Cezar McKnight, has introduced legislation that would protect nonconforming youth from medicalized gay conversion 'therapy.' The "South Carolina Vulnerable Child Compassion and
Read More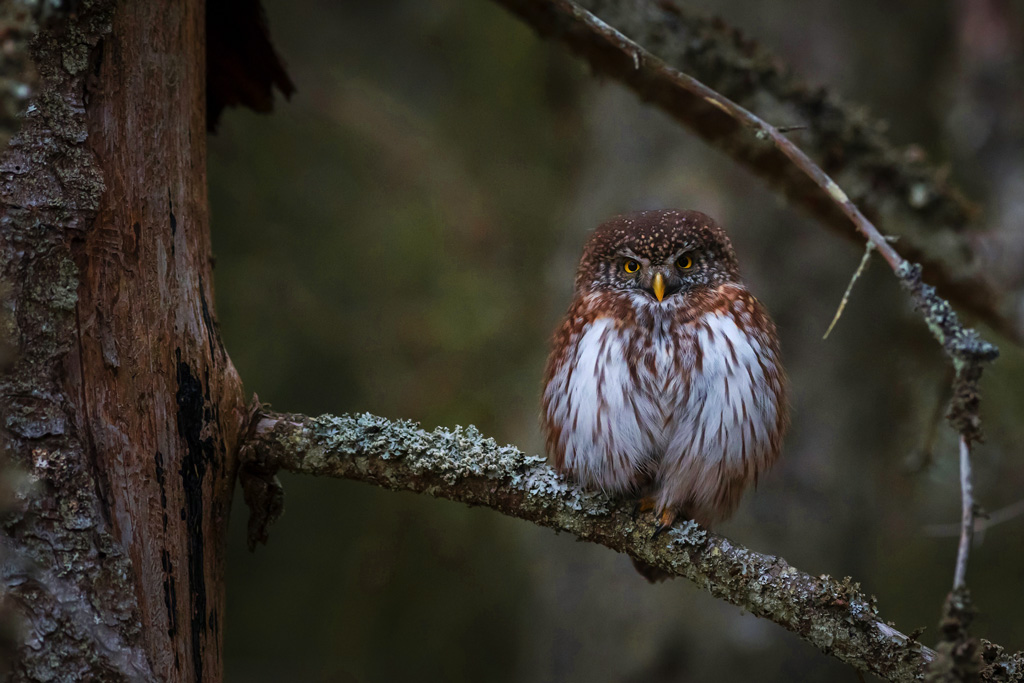 a poem for River… River, a warrior woman runs through you, She conjured up a wish, and from it you grew, Till love, a bright
Read More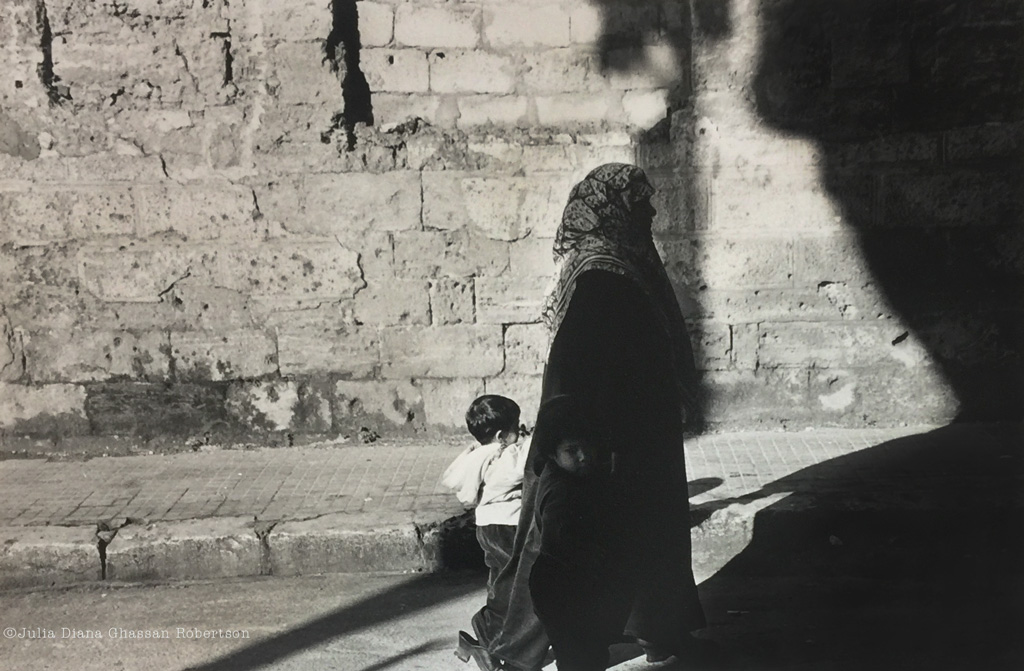 a poem on International Women's Day… Were she a man, she wouldn't be gasping for air, under a veil, rights stripped bare, Had she a
Read More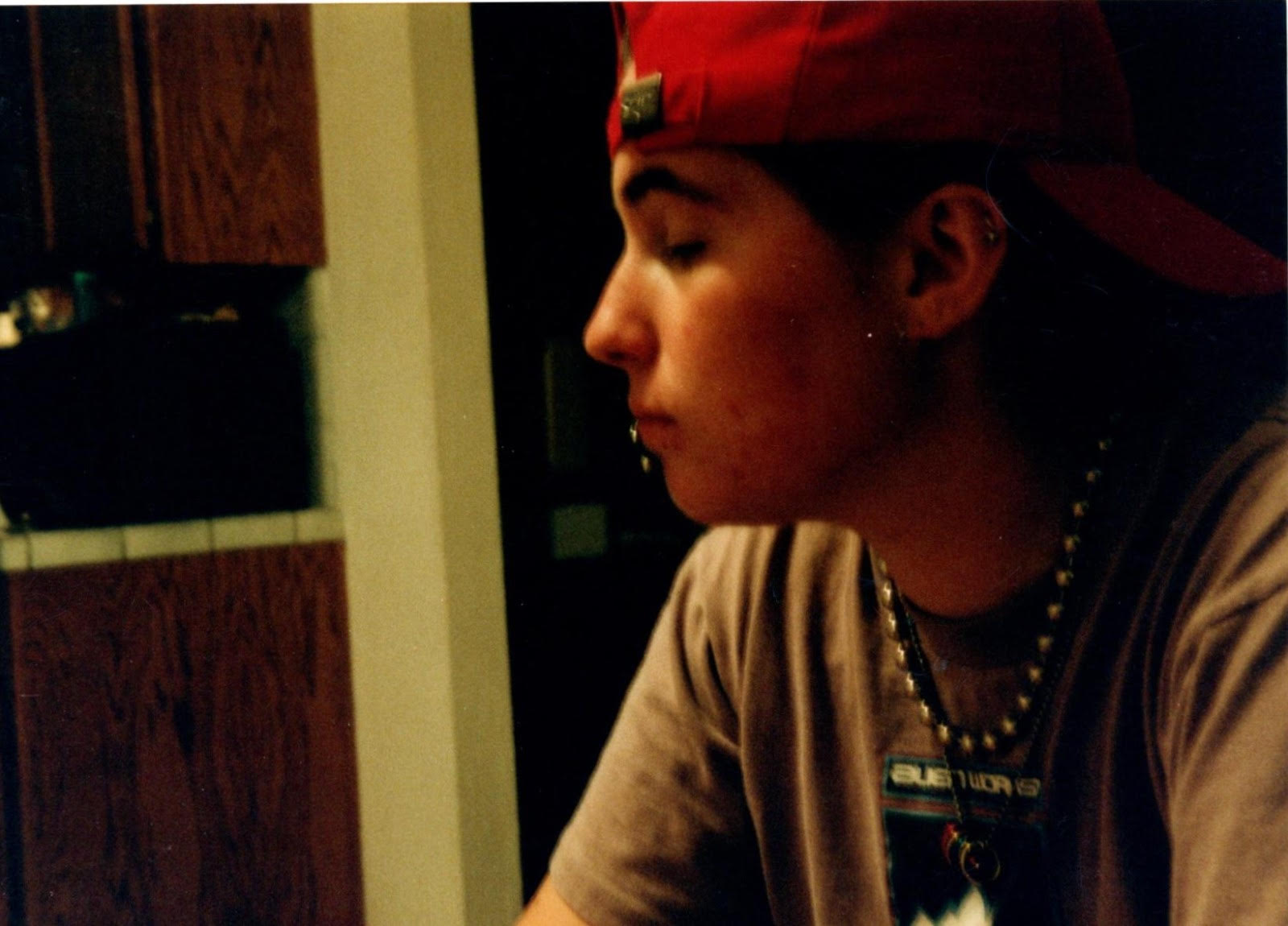 They've been told to shut up, and threatened when they don't. They've been ignored by mainstream "LGBTQ" media and organizations for years… Even told they
Read More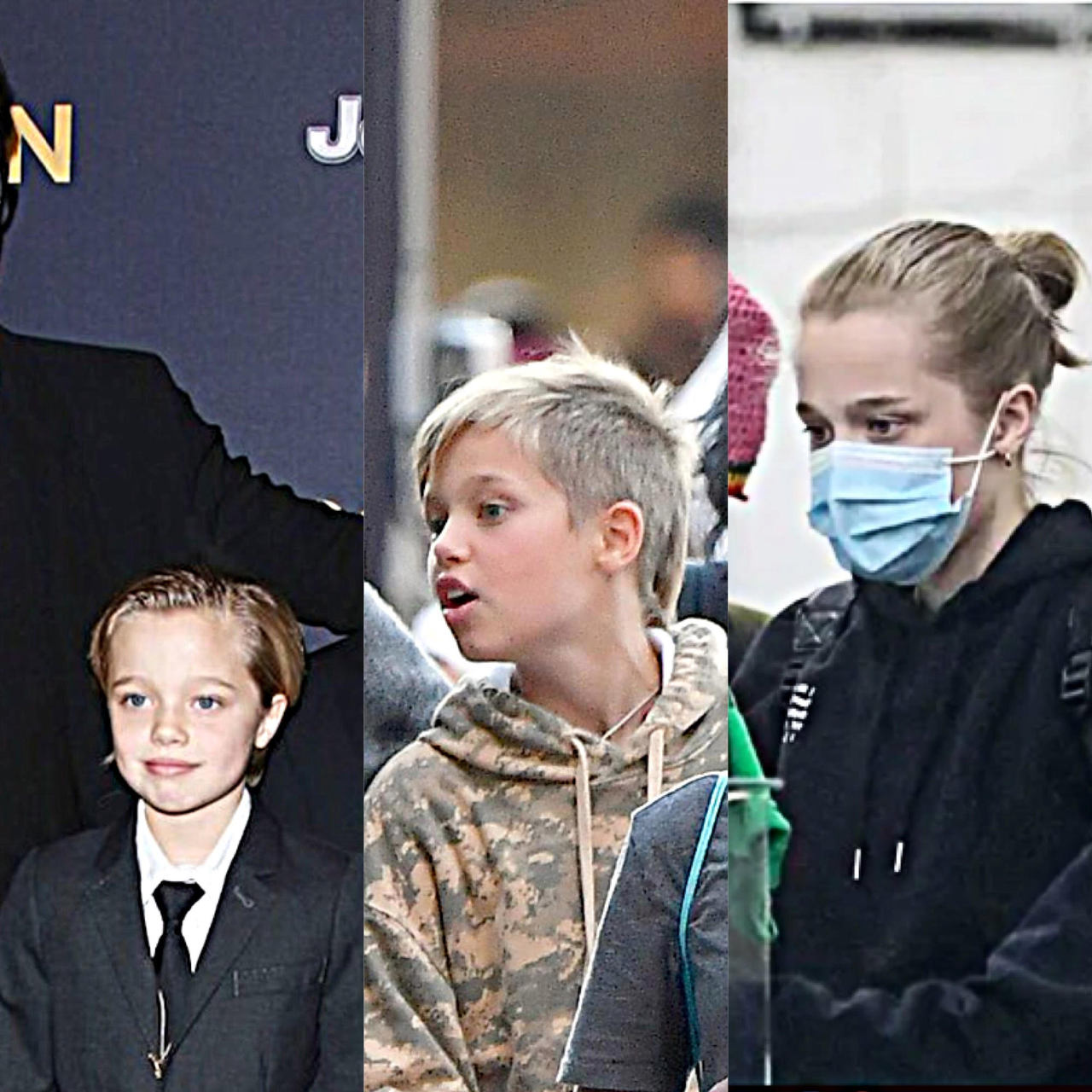 If the sharp talons of gender ideology haven't alarmed you yet, this might do it—While Jolie and Pitt are perfectly content to have a creative daughter named Shiloh, a Google search of "Shiloh" claims they have a "son" and switches her name to "John."
Read More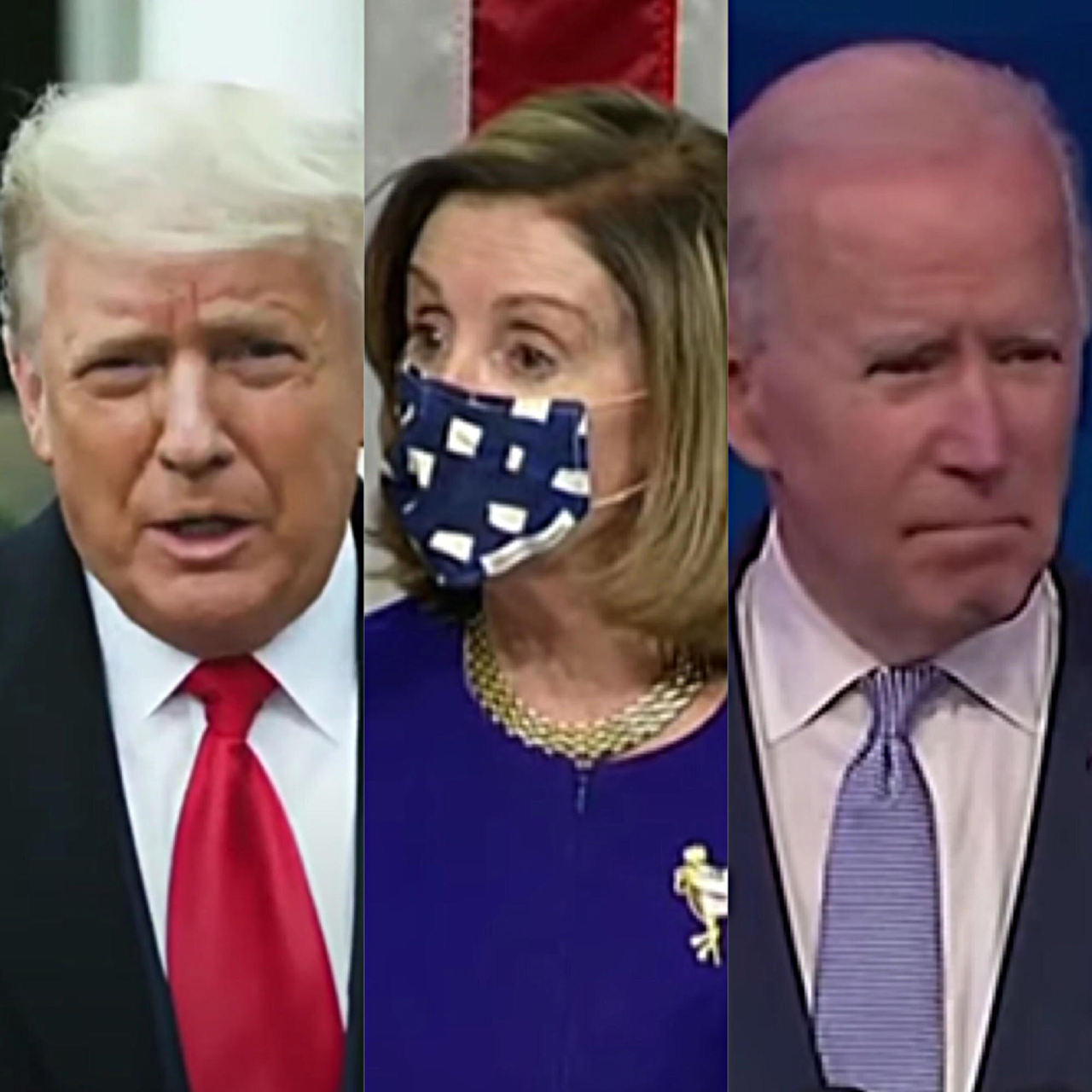 Earlier today in DC, dozens of rioters stormed the Capitol building, breaking in through windows and balconies, as electoral votes were being counted. Tear gas
Read More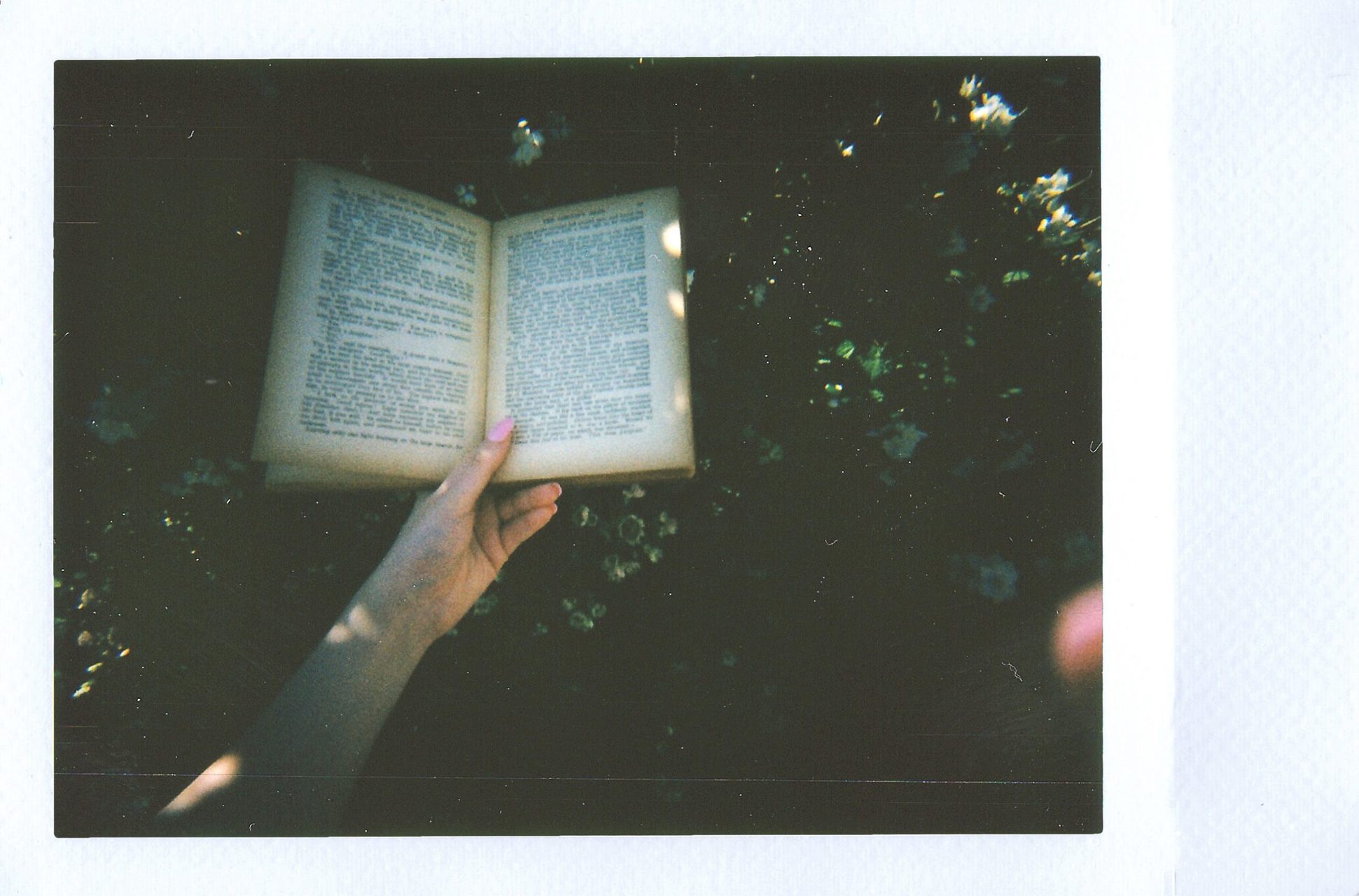 Beyond the Screen Door, Chapter 1 Cancelled for thoughtcrimes, I'm sharing this, the first chapter of Beyond the Screen Door, till I can find a
Read More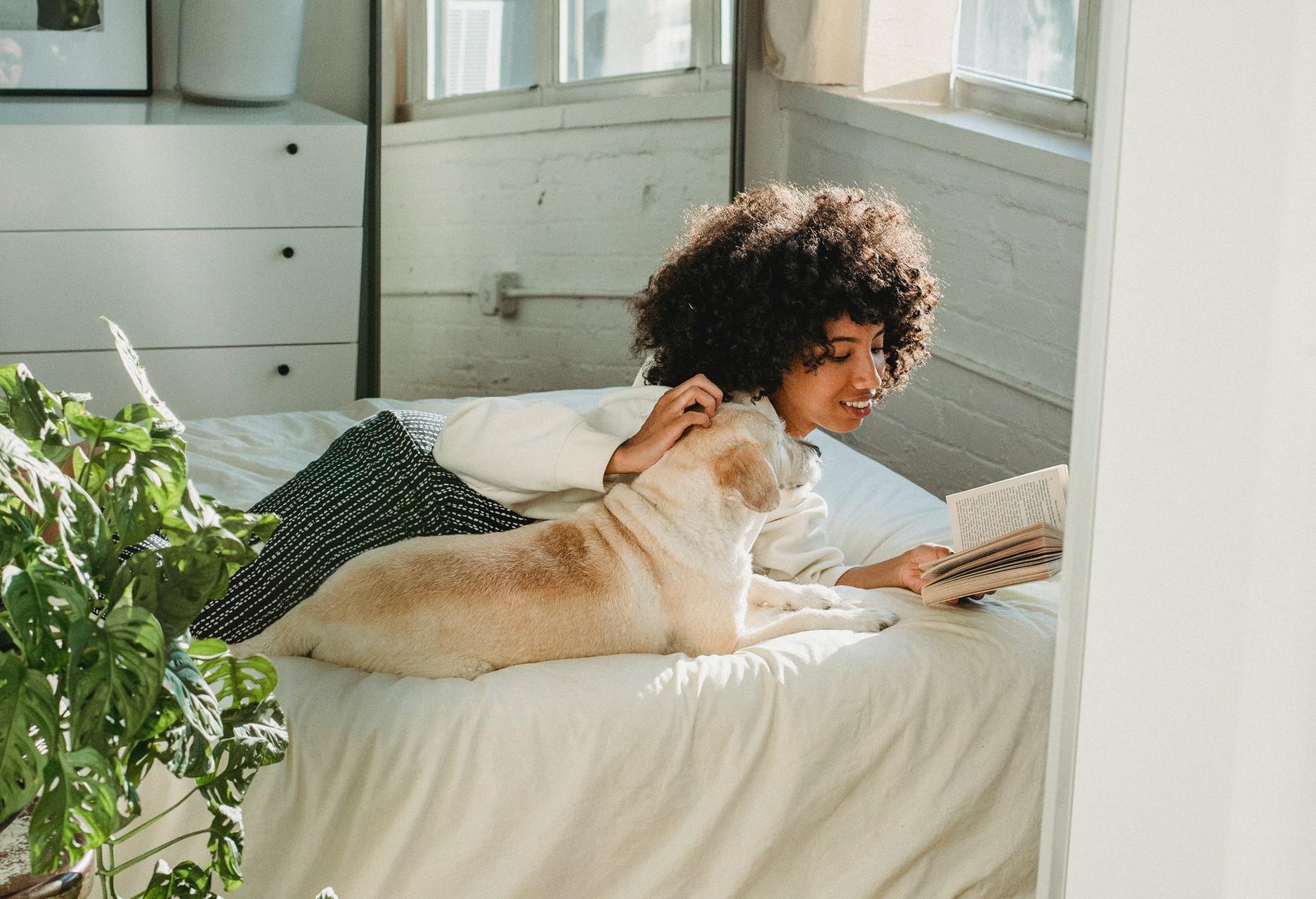 "Stop what you're doing and take a few minutes to focus on you."
Read More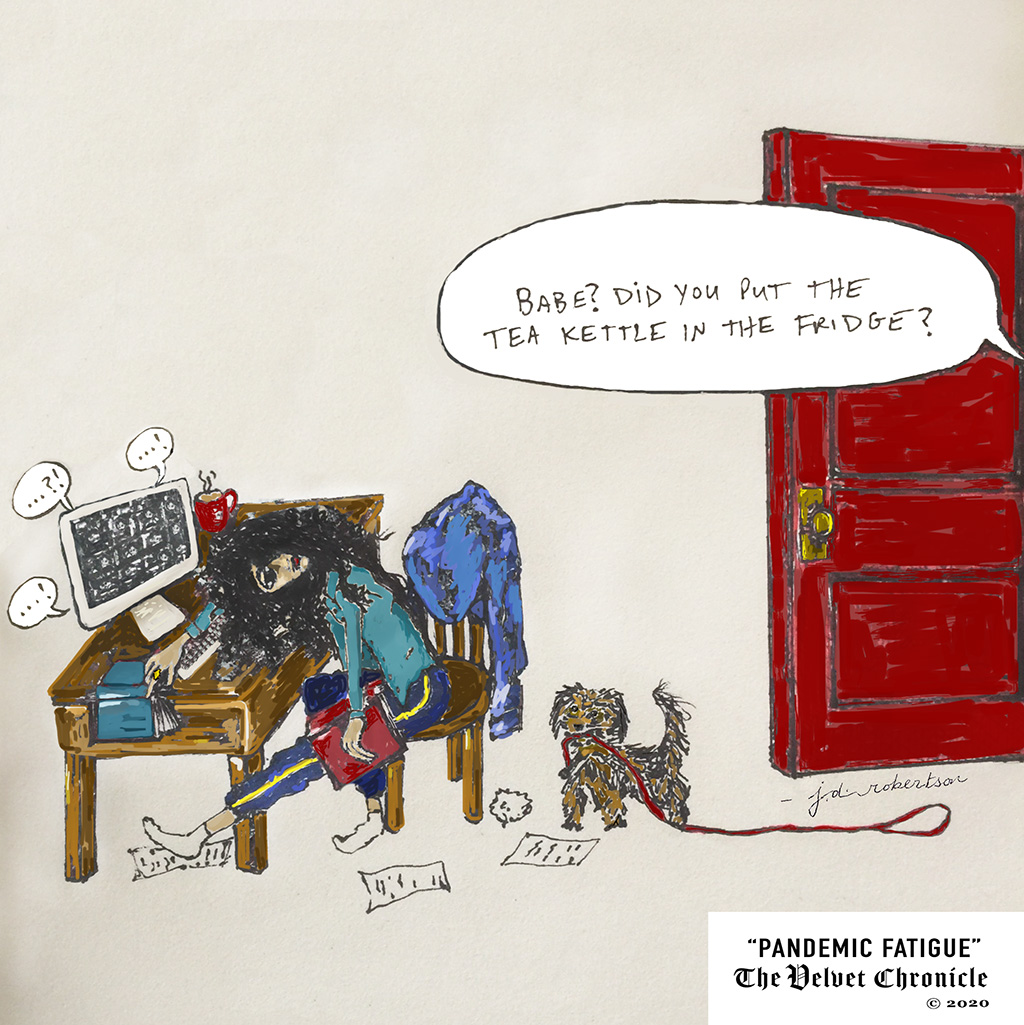 "Babe? Did you put the tea kettle in the fridge?"
Read More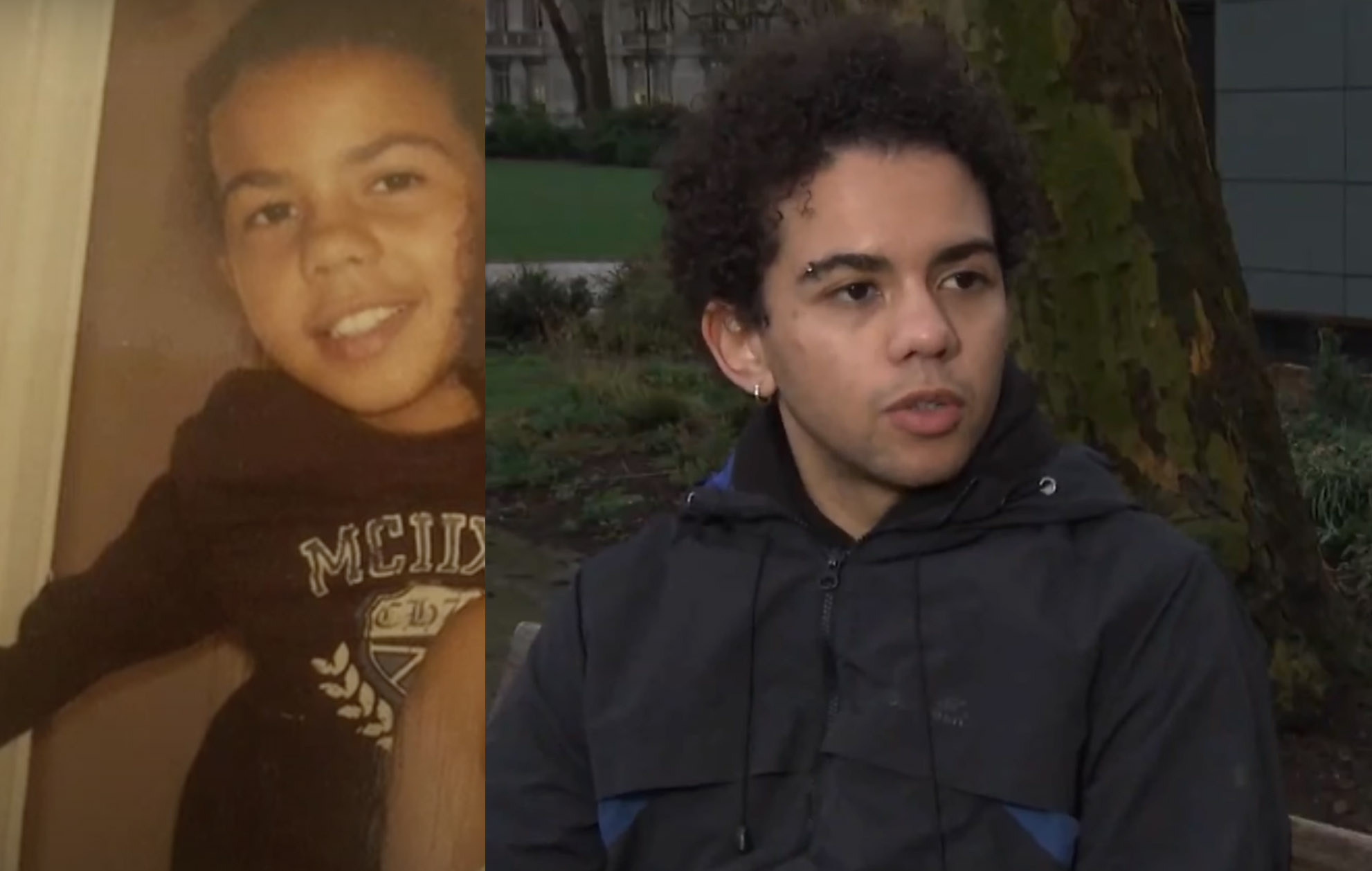 by Julia D. Robertson, journalist and award-winning author, and William J. Malone, M.D., endocrinologist and NYU alumnus *This article has been updated to include December 1
Read More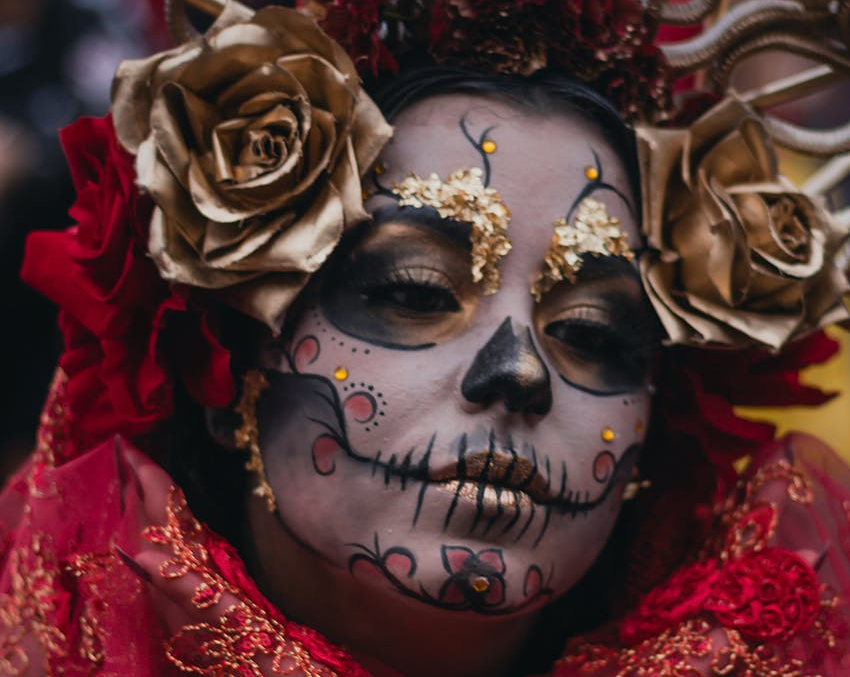 It's that time of year again. The time where we celebrate ghosts and goblins, and all things that go bump in the night. Yet, for
Read More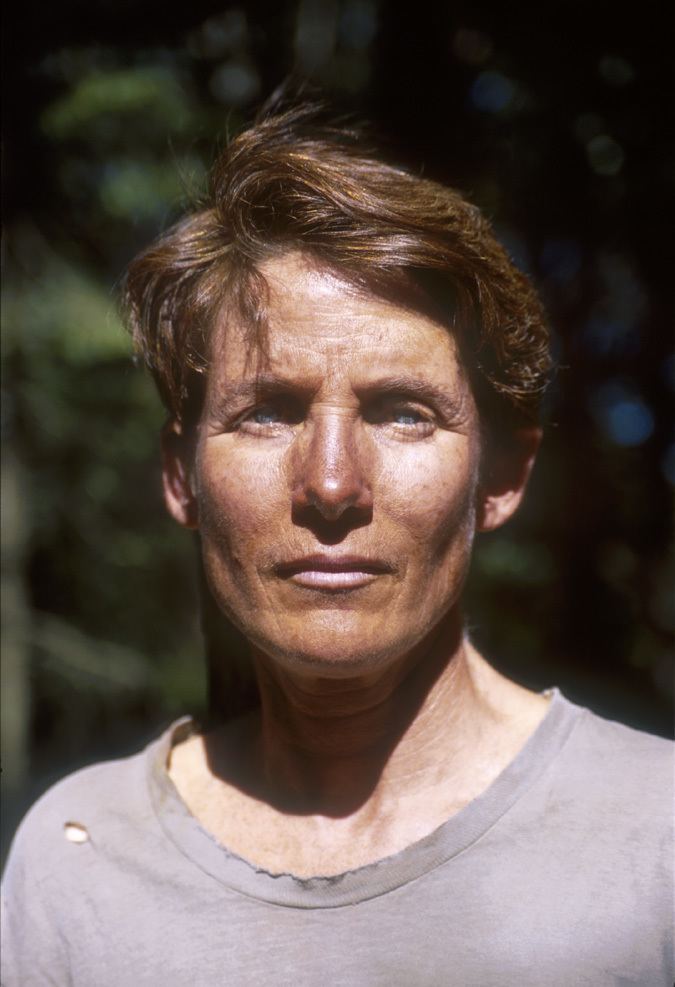 "This tactic of 'activists'—threatening livelihoods, careers, dragging names through the mud—is used as a warning shot to others to stay in line."
Read More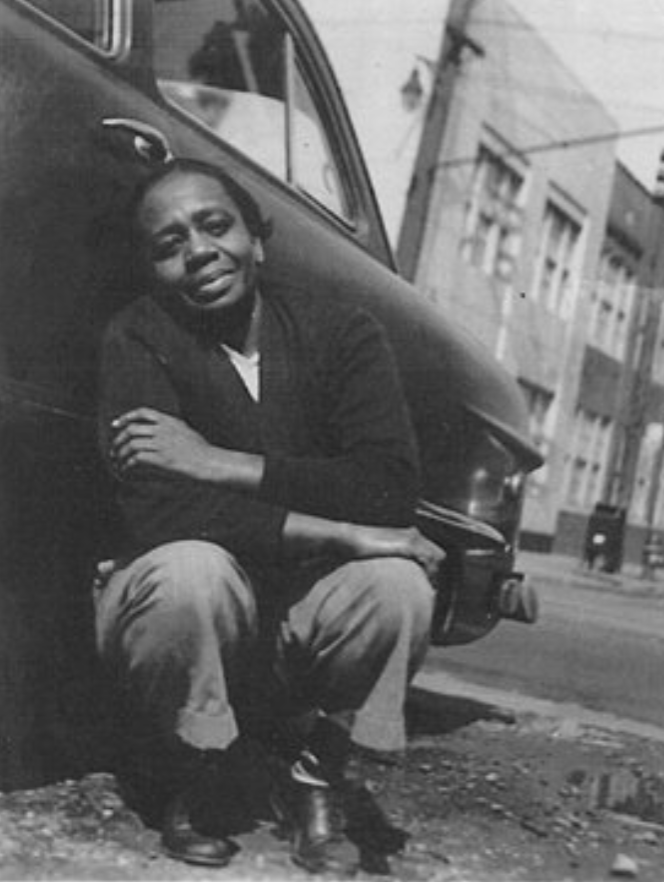 Ruth Ellis died 20 years ago, at age 101. She worked hard to open doors for lesbians. On the anniversary of her death, I can't help but wonder what she'd think of all the doors slamming shut on lesbians today.
Read More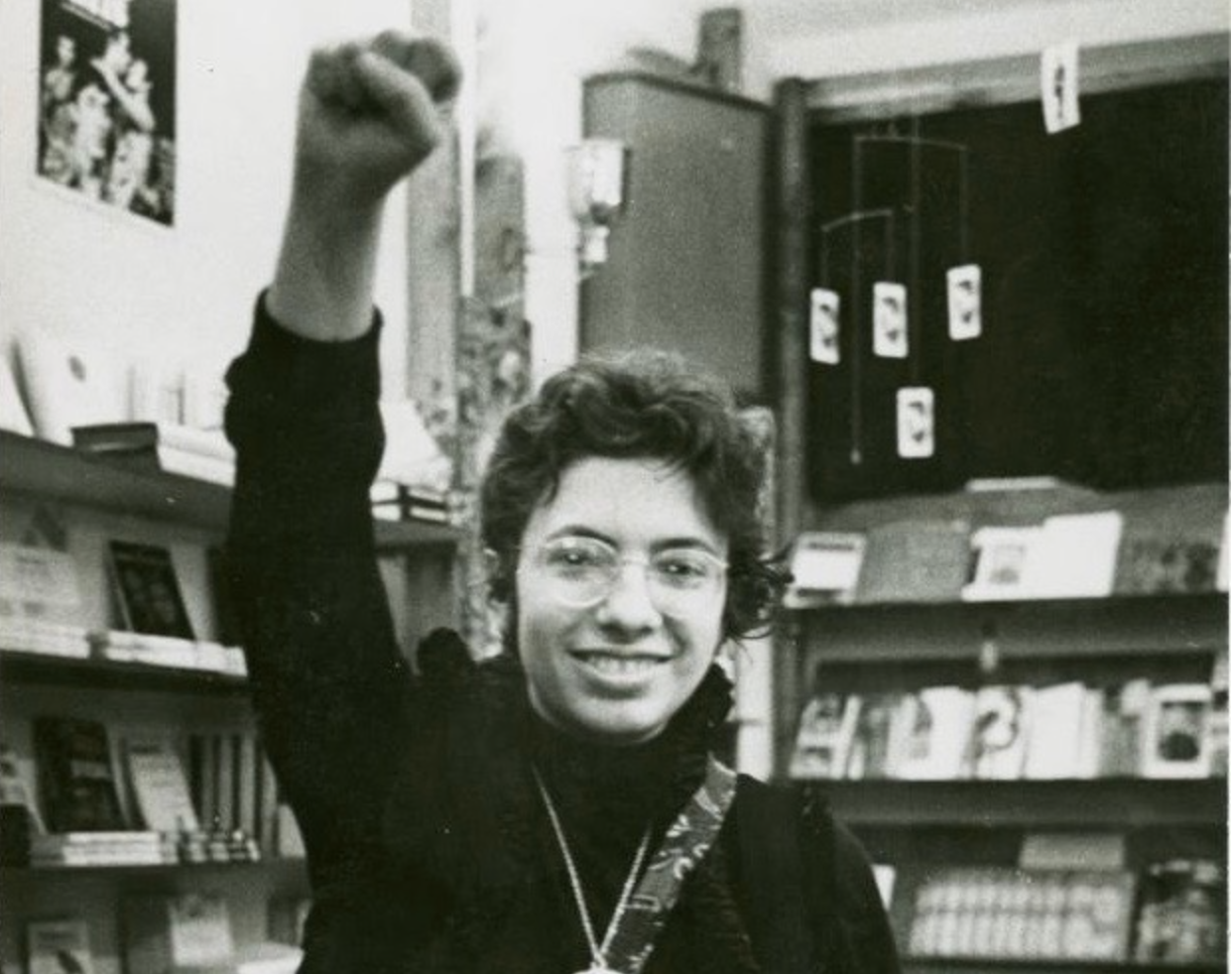 Martha Shelley doesn't care how people remember her. What she cares about is doing what's right, right now. Born in Brooklyn, in 1943, Shelley grew
Read More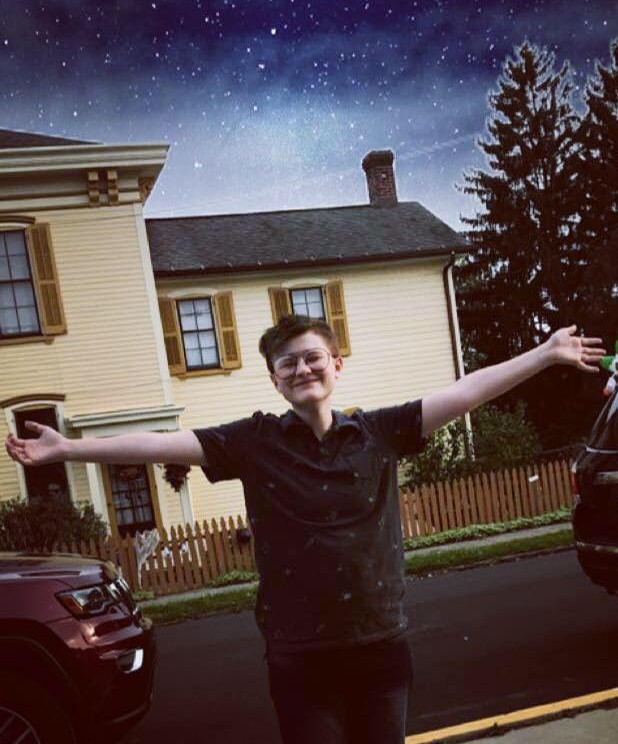 Penny was just 11 years old when she decided that people online were right — that she was "transgender." At 13, she was prescribed hormone
Read More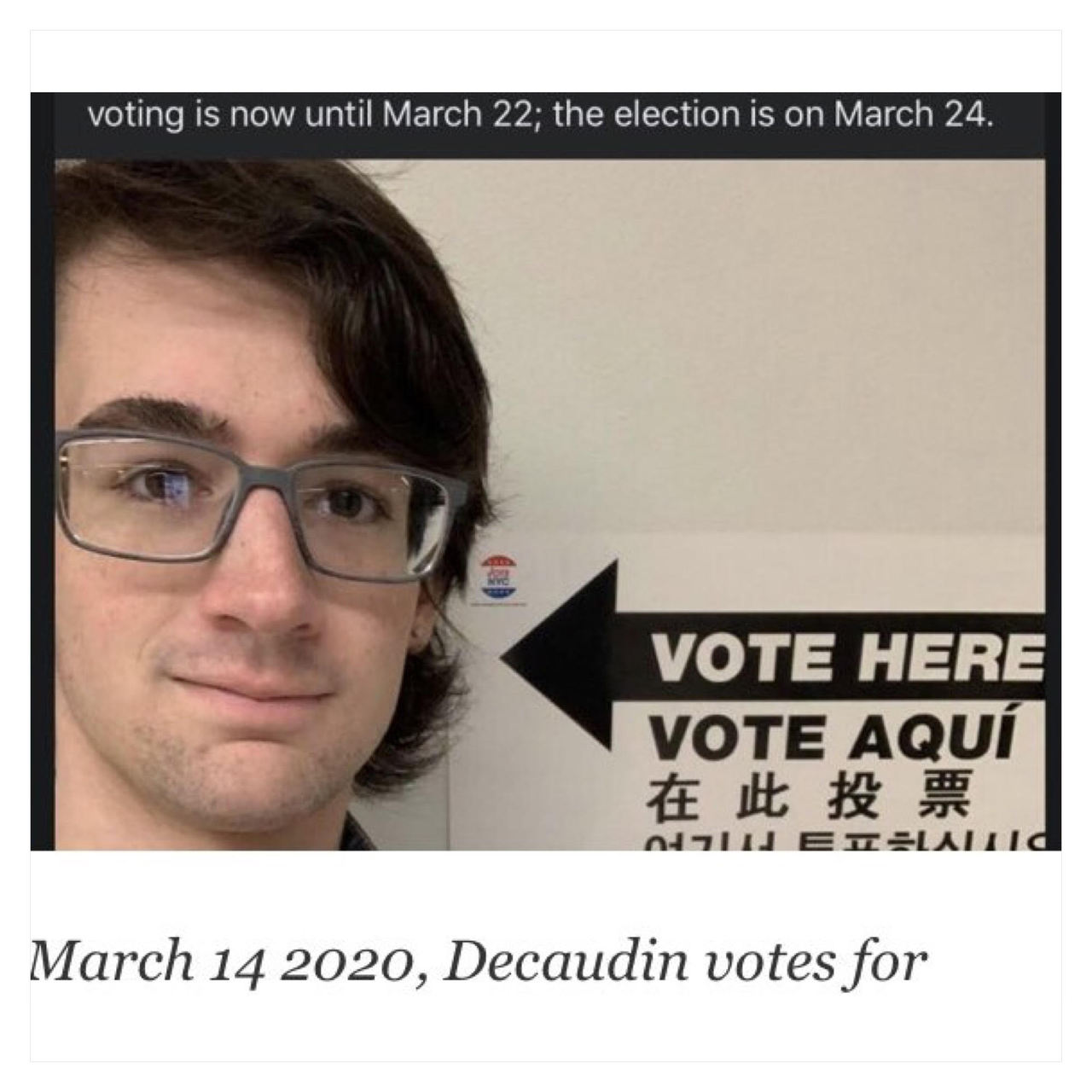 "Decaudin preps for recount to ensure "Female" seats amid concern over uncounted mail-ins. Also: Where's Stith? We've uncovered a web of connections between candidates & male-run organizations."
Read More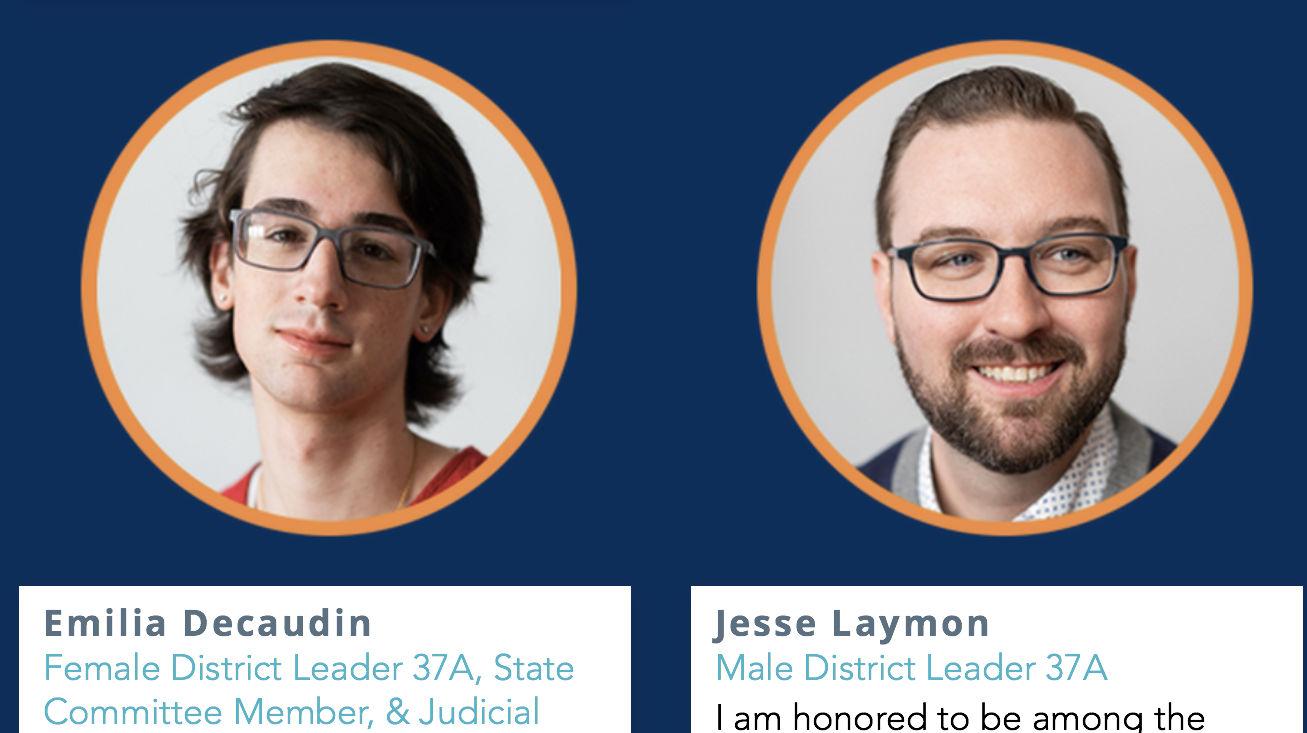 "Last year, Decaudin got the NY State Democratic Party to dismantle the 'one male, one female' rule… Decaudin is now running for 'Female District Leader' and 'Female State Committee Member'…"
Read More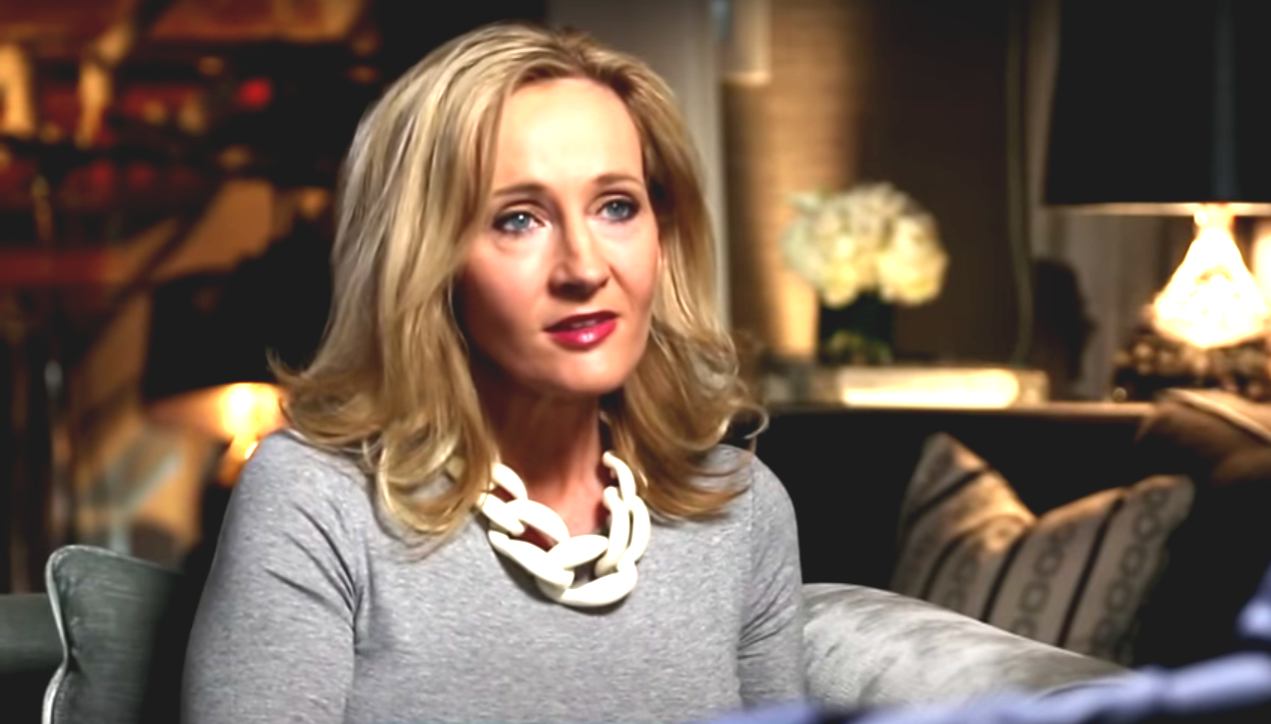 "Once again, male-run media has slammed J.K. Rowling. Her crime this time? Liking a tweet defending the lesbian community."
Read More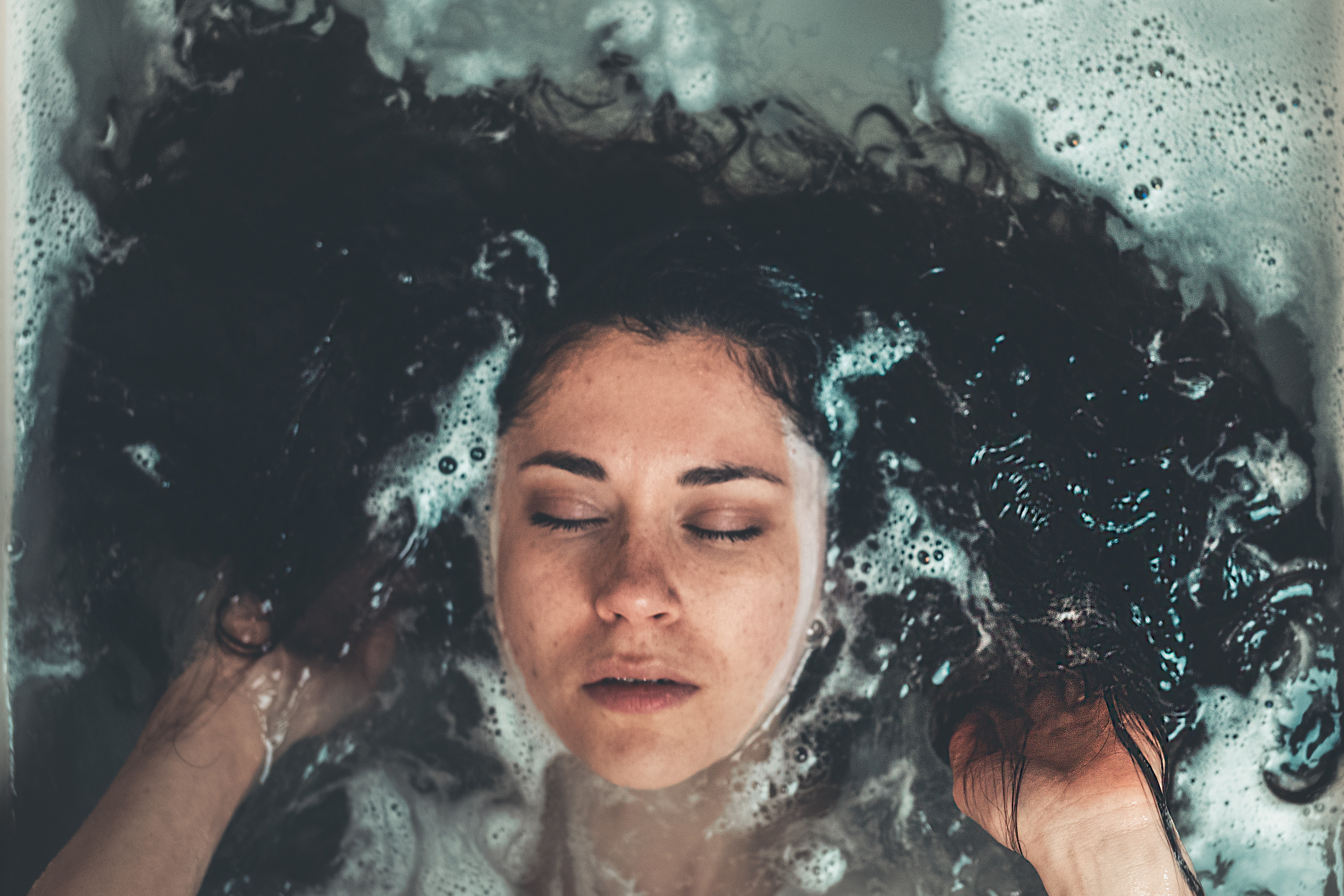 How I found myself getting in touch with my spiritual side amidst the Covid quarantine, by clearing my chakras and shifting my mindset.
Read More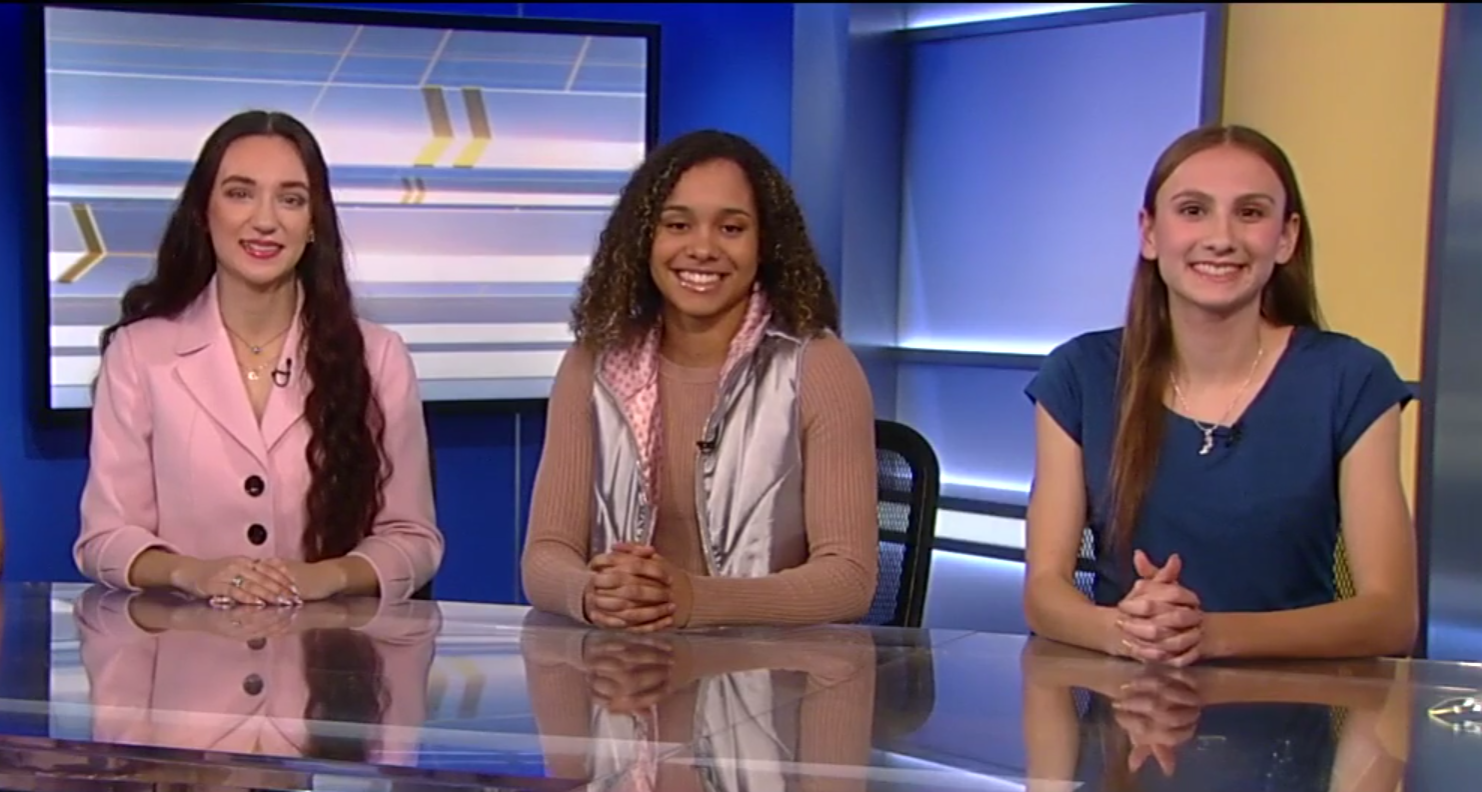 The Department of Justice has sided with three high school girls in a lawsuit asserting that males have an unfair advantage when competing in girls' sports.
Read More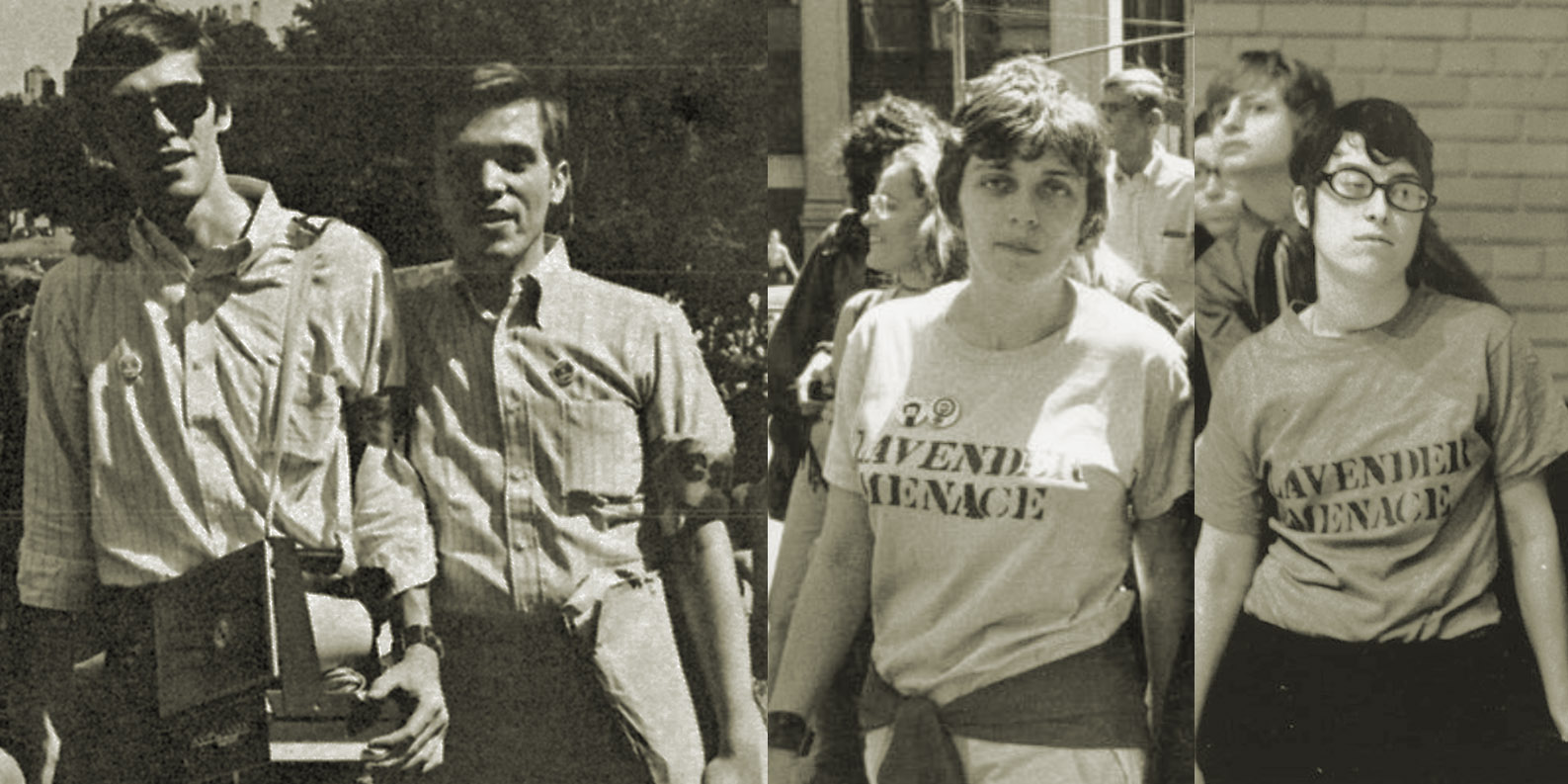 "We find these remains buried, dust them off, and put them out everywhere we can, with such limited resources, hoping to be heard. . . We know if we don't preserve their legacies, our history, no one else will."
Read More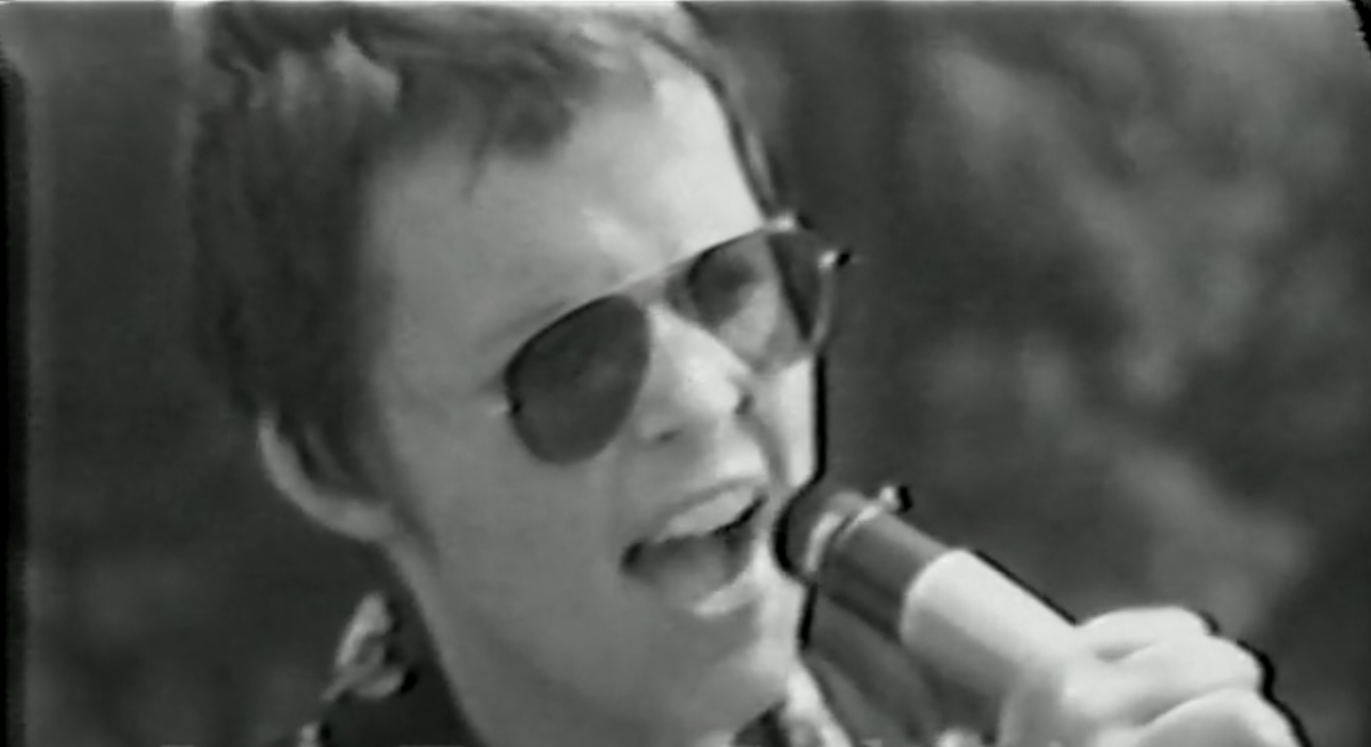 Lesbian leader, Lin Farley, reminds us to "stand up and take our own rights into our own hands."
Read More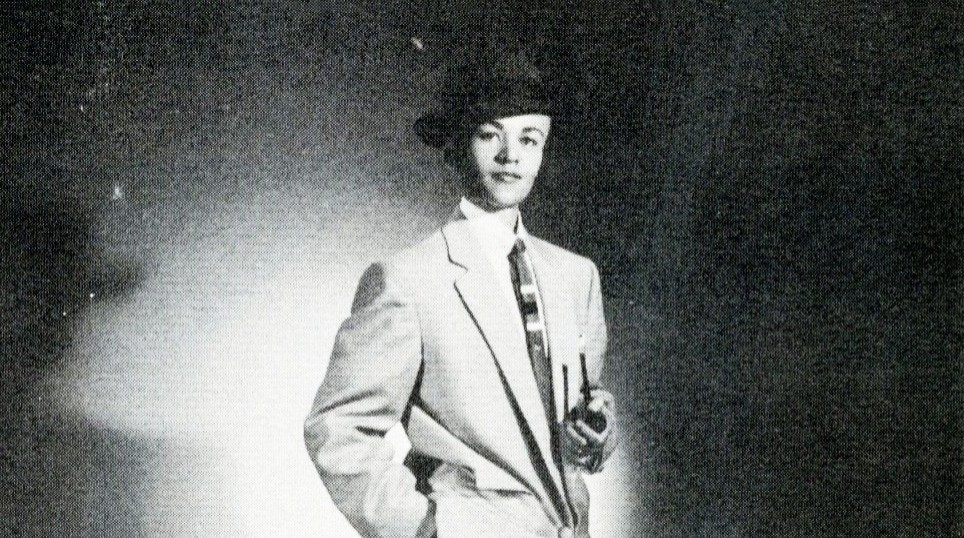 "Harper's Magazine is not only 'comfortable' with 'the decision' to reinvent Stormé as a 'he,' they're comfortable with any distress it causes the lesbian community that surrounded Stormé while she was alive… The very people she spent her life protecting."
Read More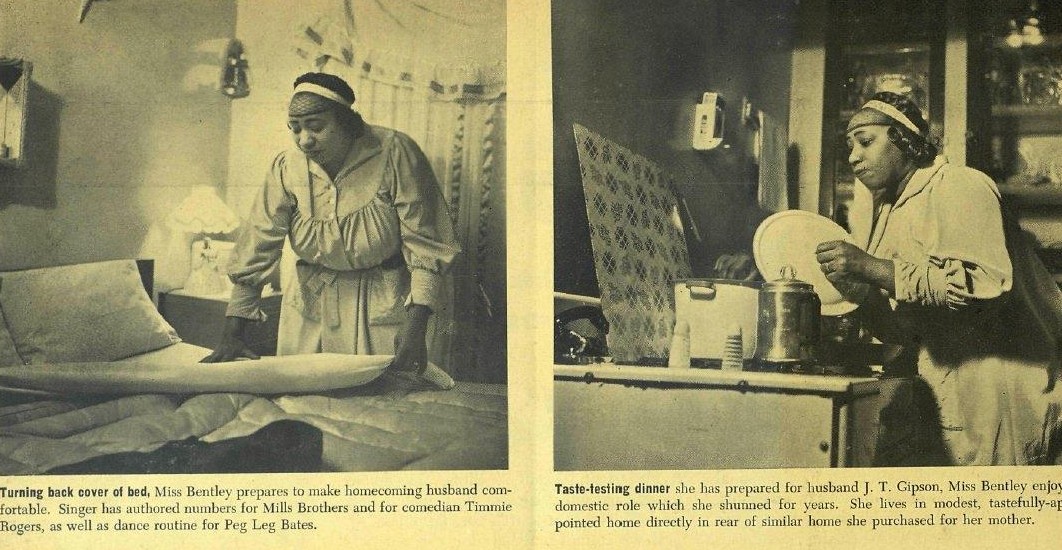 "Gladys Bentley is among an ever-growing list of historical lesbian figures being revised postmortem… If defying sexist 'norms' means we can be recategorized after we die, who among us won't be up for revision?"
Read More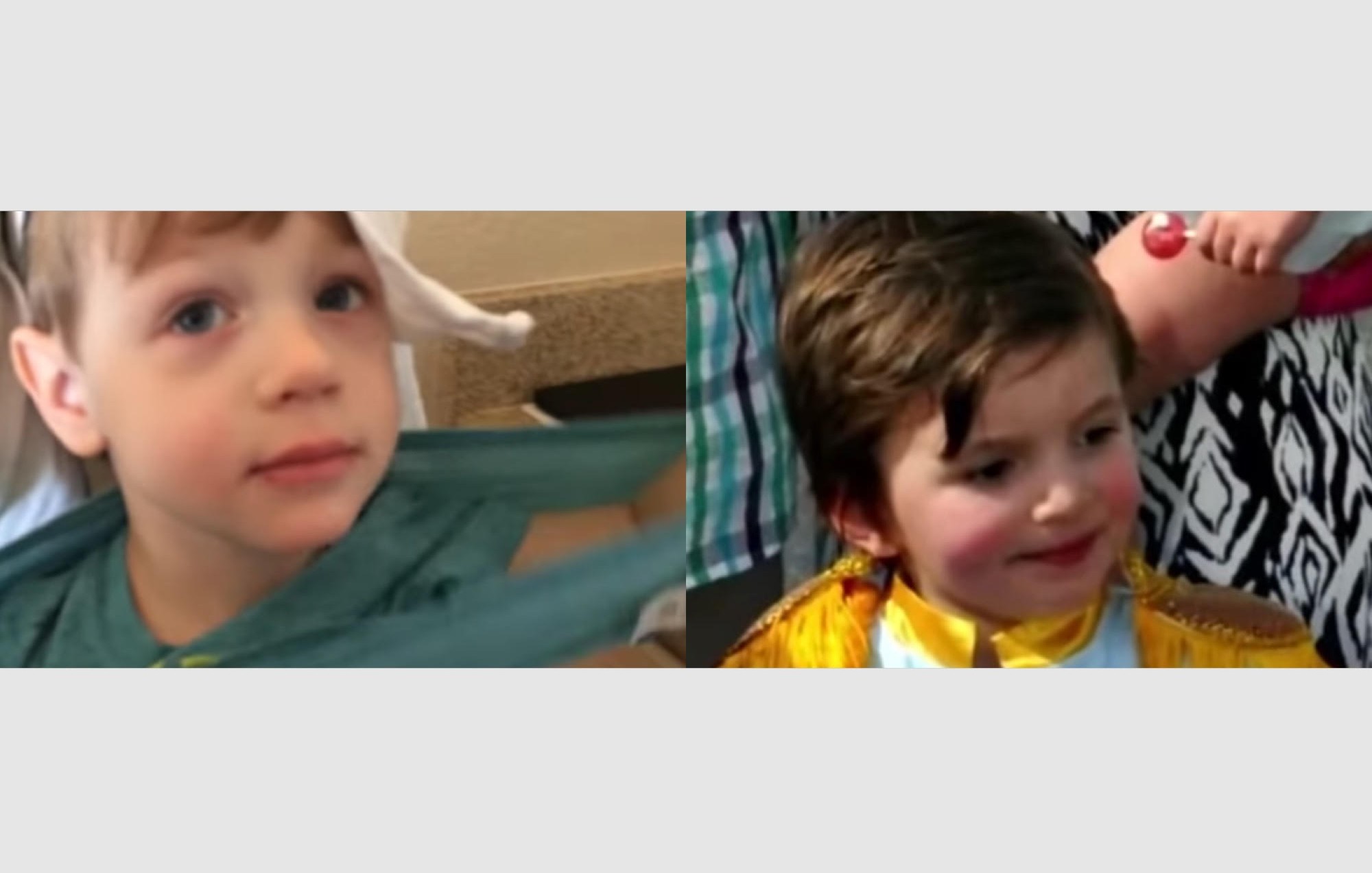 "A child might not like the things you think they should— and that's not an indication of their sex, or even . . . take a deep breath . . . their sexuality."
Read More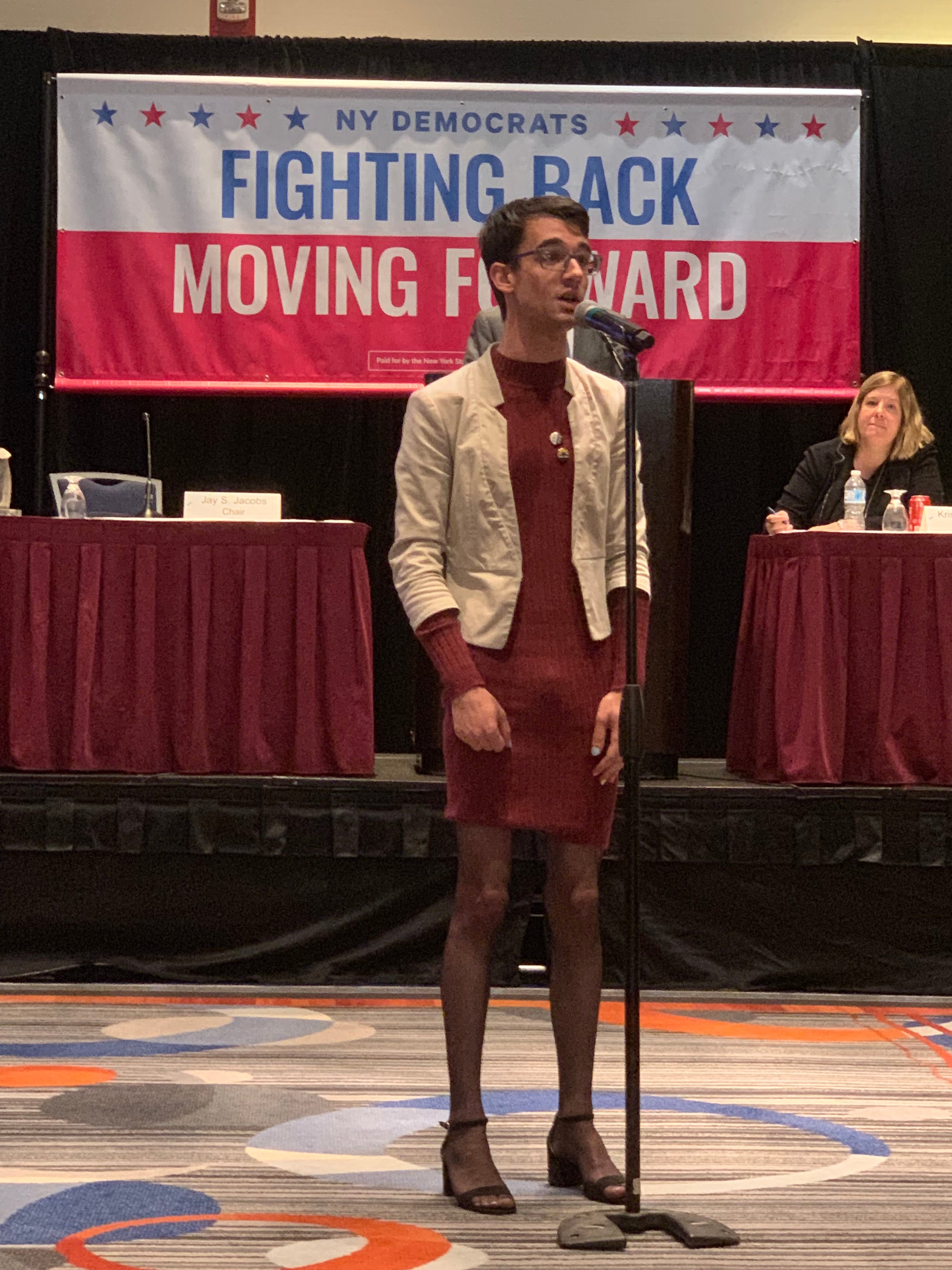 "Decaudin successfully got the NY State Democratic Party to dismantle the 'one male, one female' rule… A rule which the women's suffrage movement fought to put into place."
Read More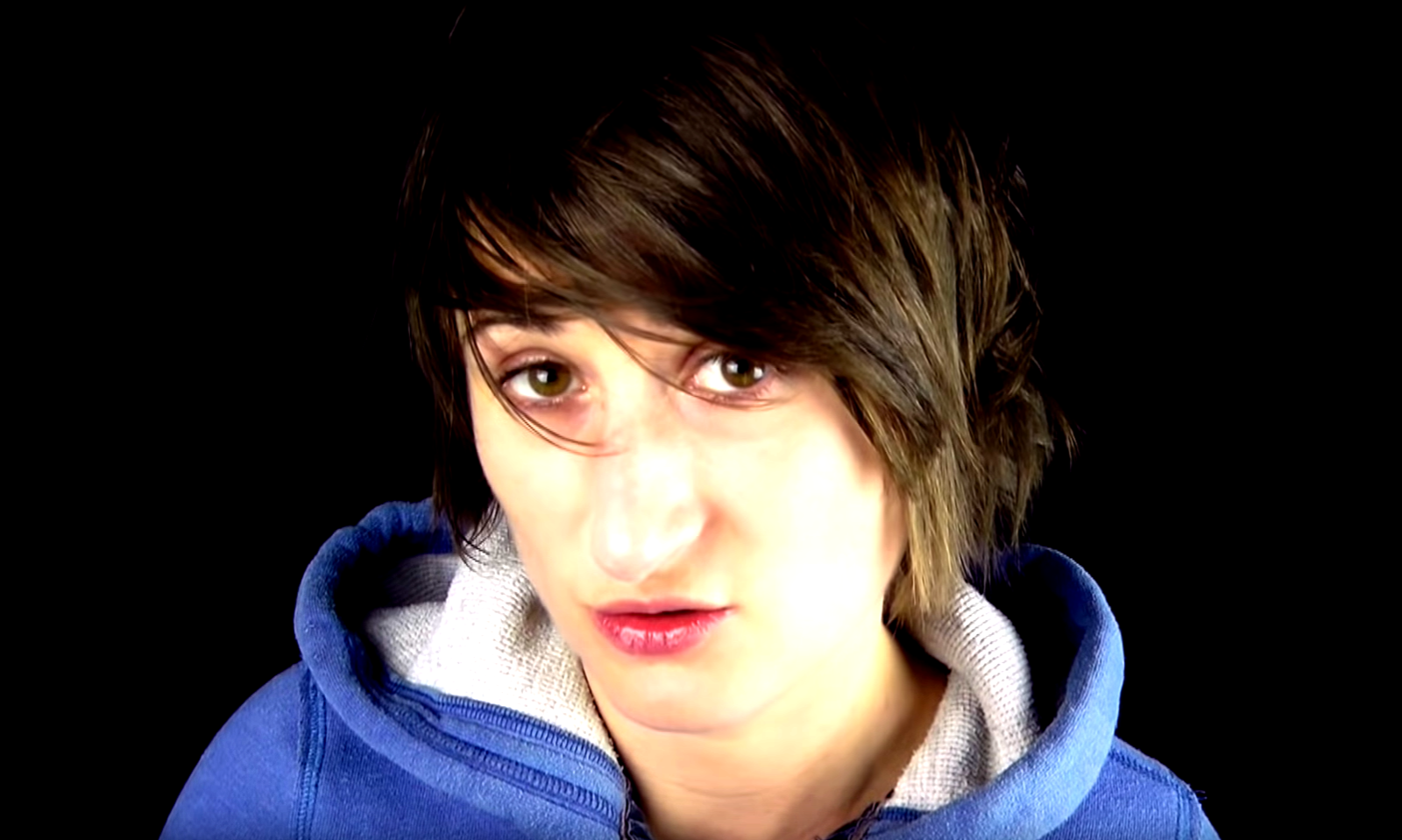 "The night Magdalen Berns died, a rare harvest moon hung over Manhattan. It felt as though the sky had somehow coordinated its timing, so it too could pay tribute to a rare force of nature."
Read More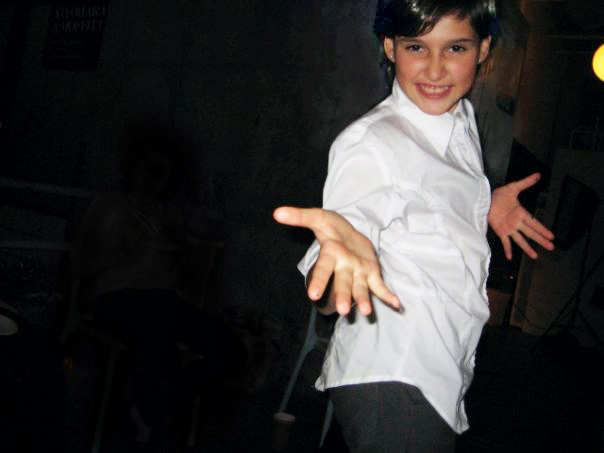 Dear girl,‬ ‪You like super heroes, not dolls. You want to dress like the prince, not the princess. You play inventor and build things, you
Read More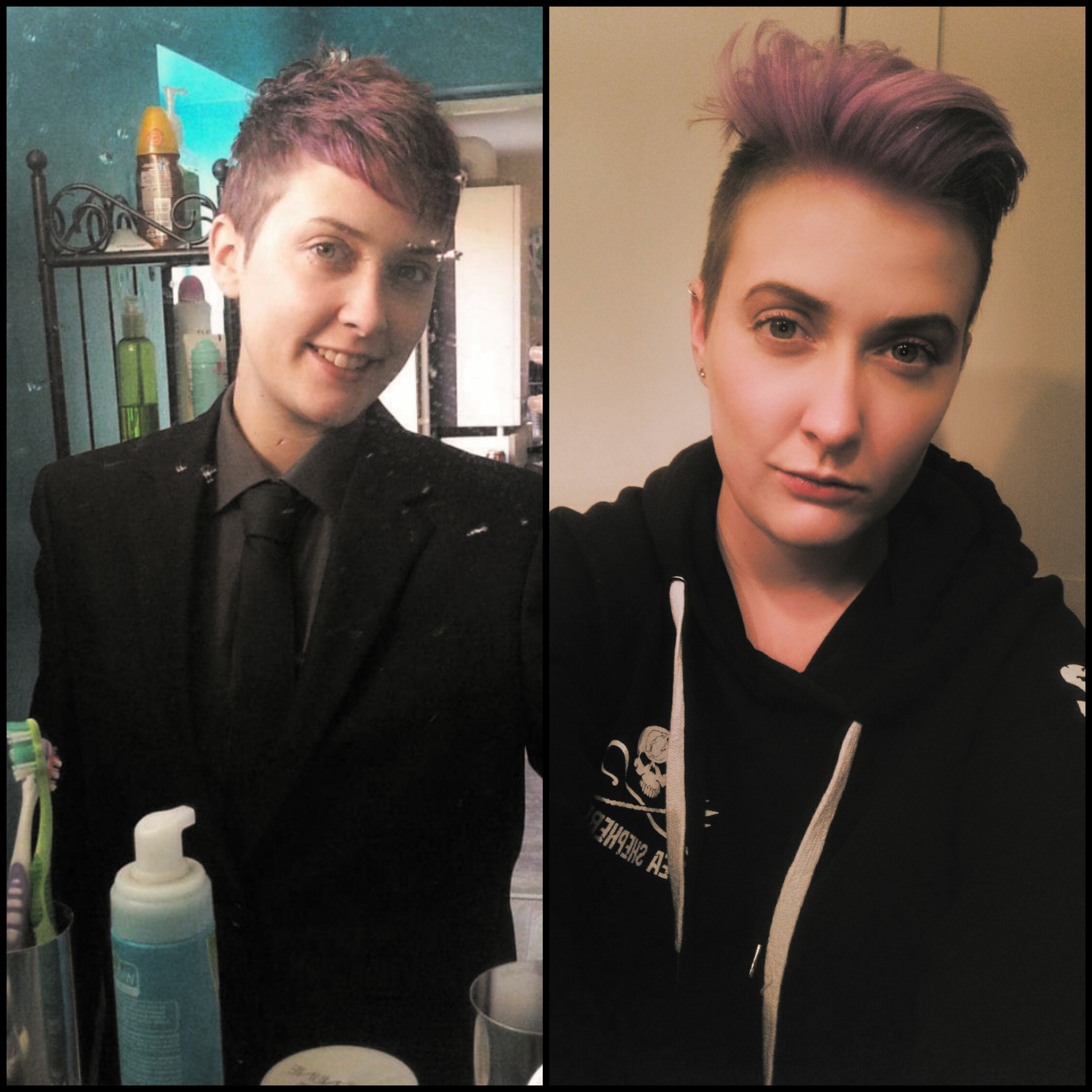 "I was hurt knowing I couldn't marry a woman at that time, hurt that I couldn't have a family that looked like the only families I had seen… The idea I could 'identify' out of oppression, and be a straight man instead, felt liberating." —Charlie Evans
Read More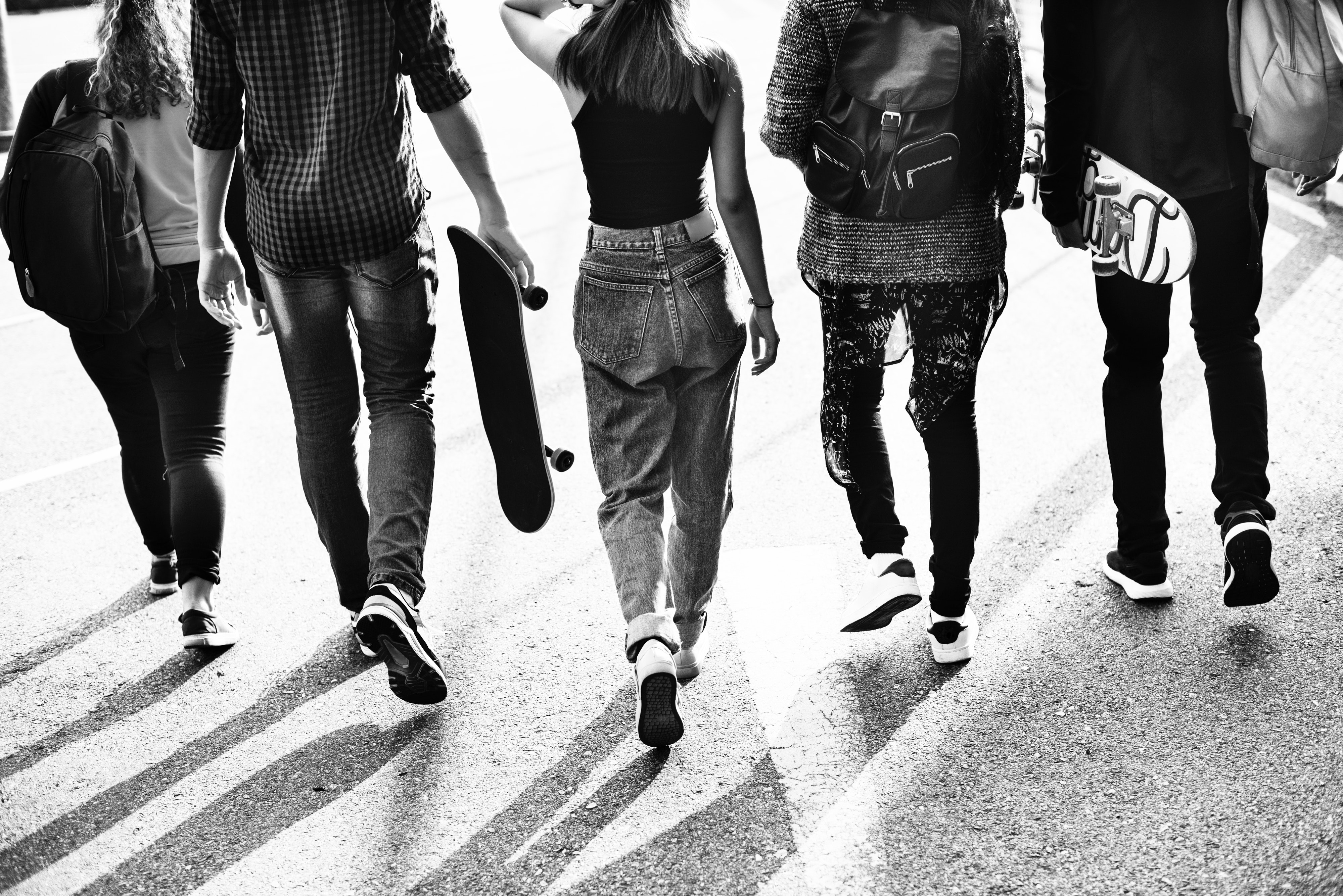 "As an adopted nonconforming child, who was same-sex attracted, Sheng didn't see butch lesbians reflected anywhere… not even on The L Word, a show about lesbians.
Instead, Sheng found Max.
The L Word reboot cast-member was 13 at the time…"
Read More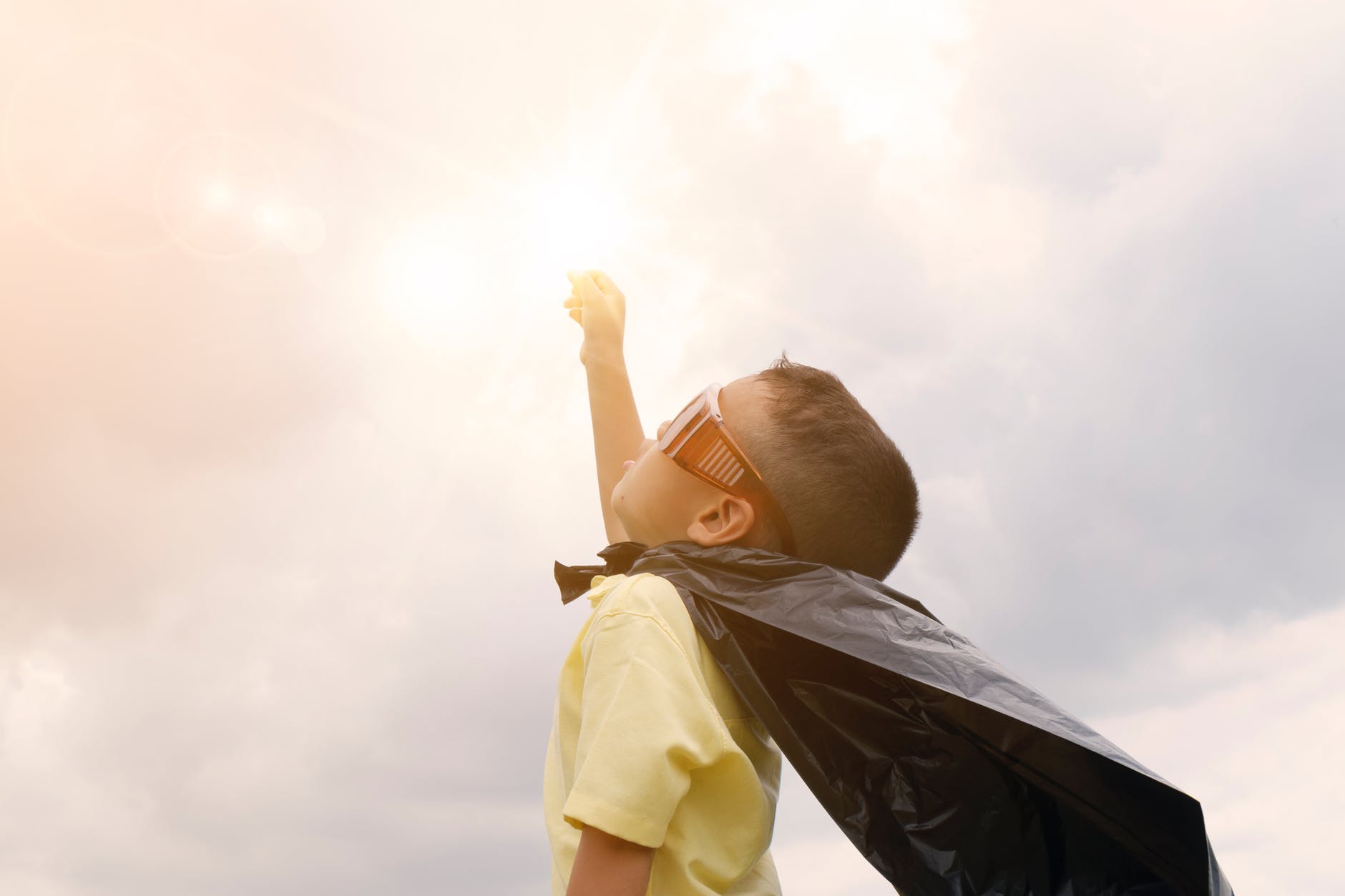 "That confusion impacts children…who are statistically more likely to grow up to be [LGB] adults….telling a child that he or she was born in the wrong body pathologizes 'gender non-conforming' behavior…"
Read More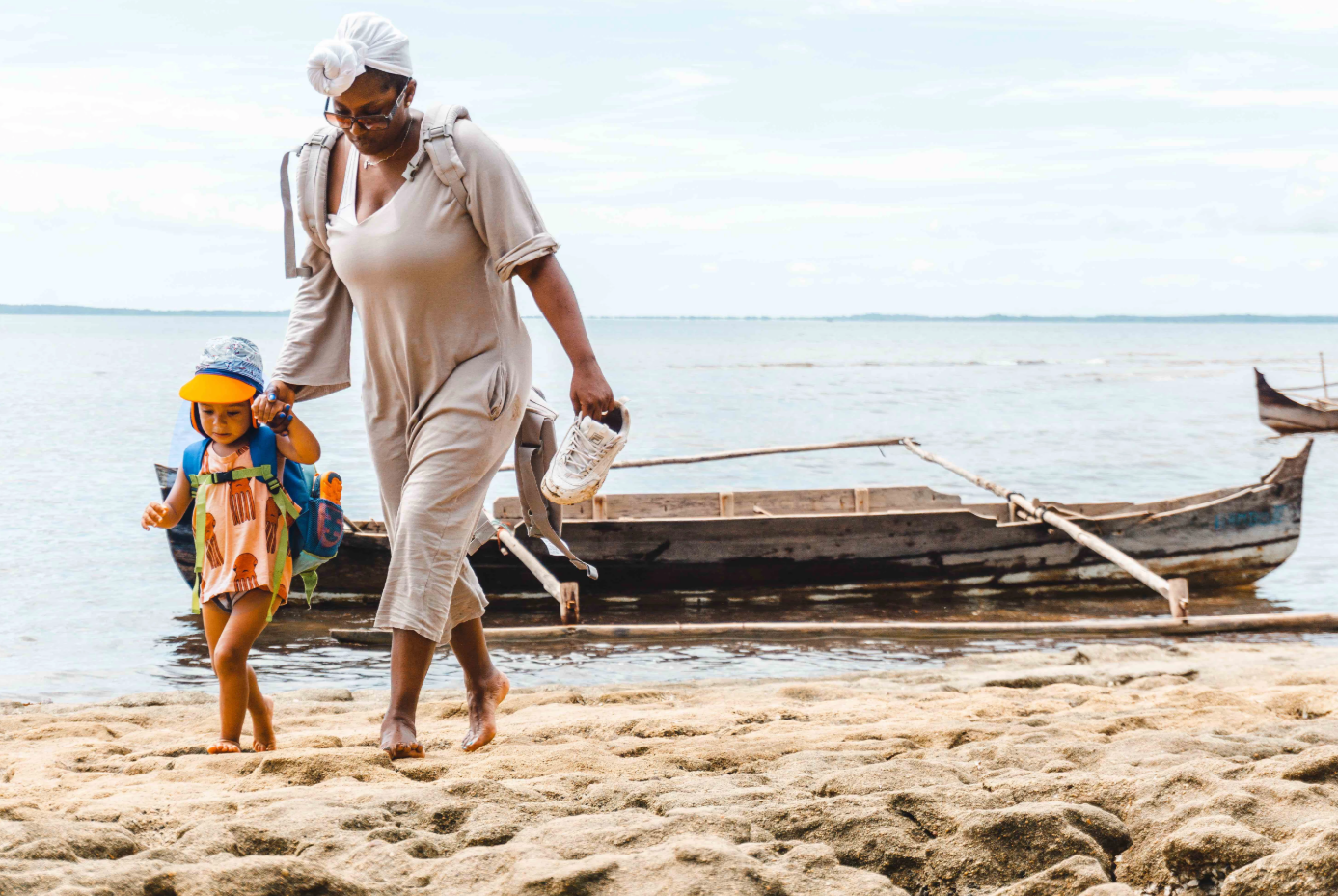 "I've struggled for weeks about whether to write this, because Madagascar is my home. I'd love to just talk about the sweet breeze, the little islands, the dugout-boats, the lemurs and the giant turtles— But creating change has to start here."
Read More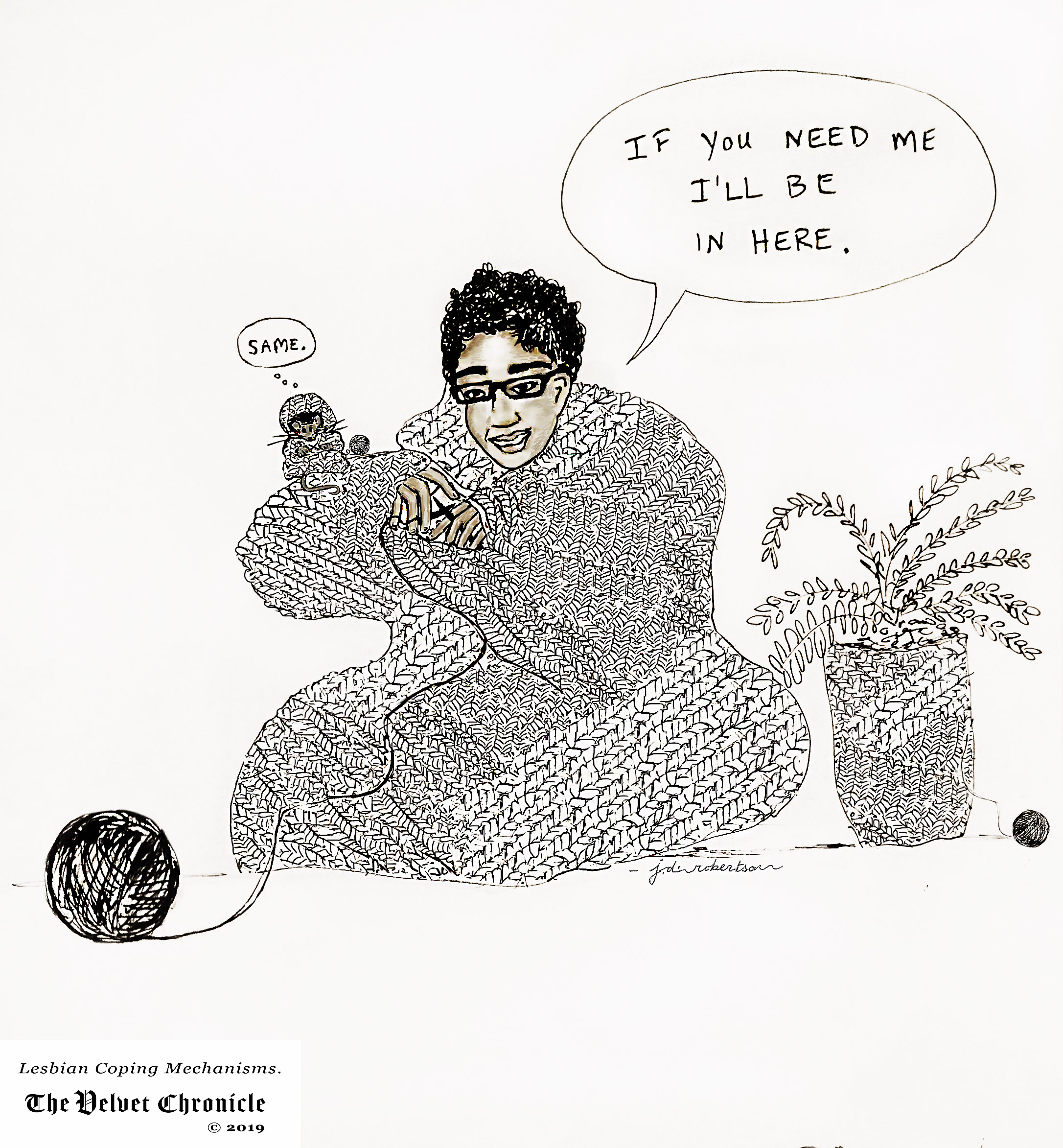 "Claire shrugged and kept knitting."
Read More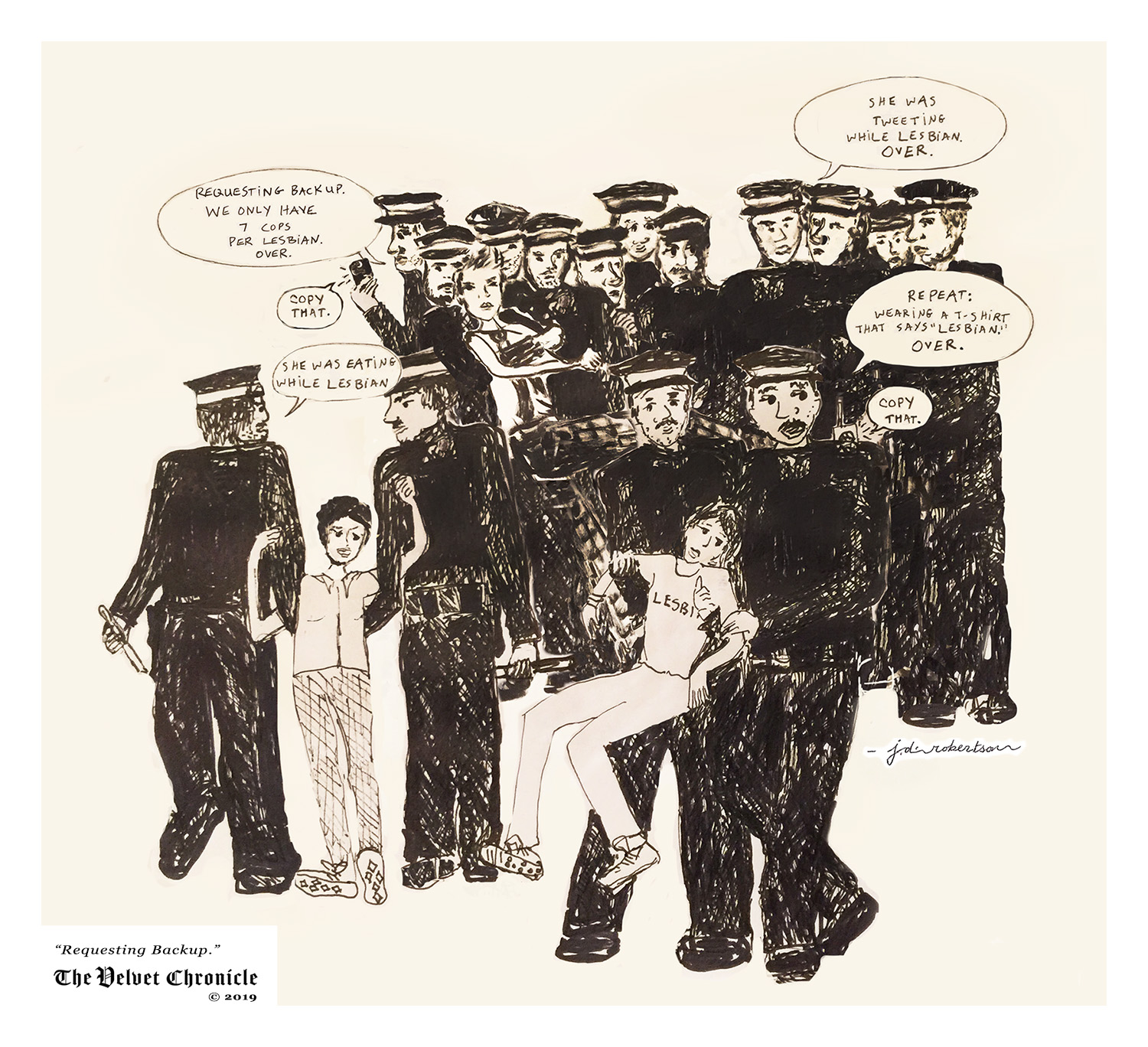 "Repeat. Requesting Backup. We only have 7 cops per lesbian."
Read More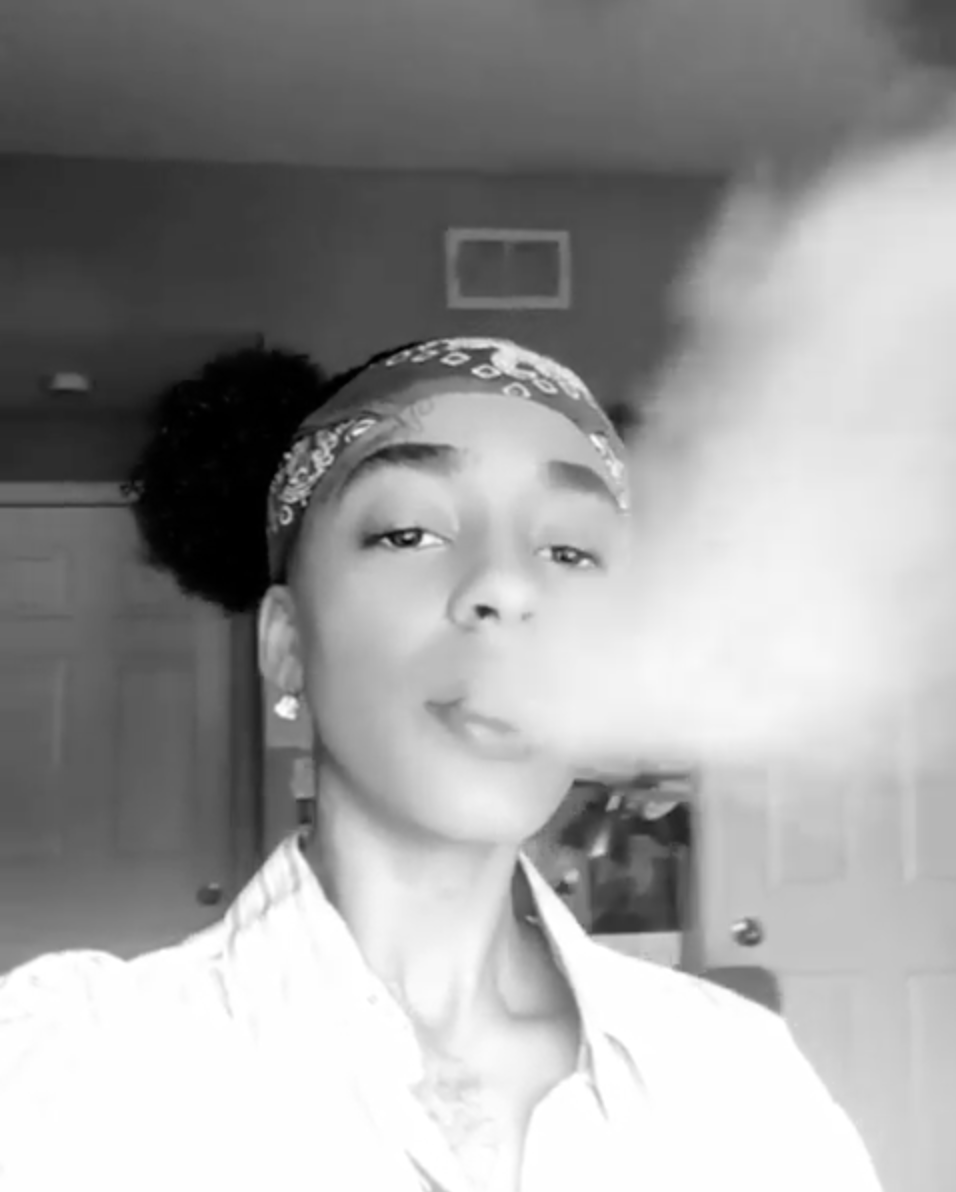 "Dykes aren't out here to smile and stroke egos. We're not out here to play nice. We're out here to come with the realness. And if that makes you sad, you can always just call the cops and have us removed for being a lesbian."
Read More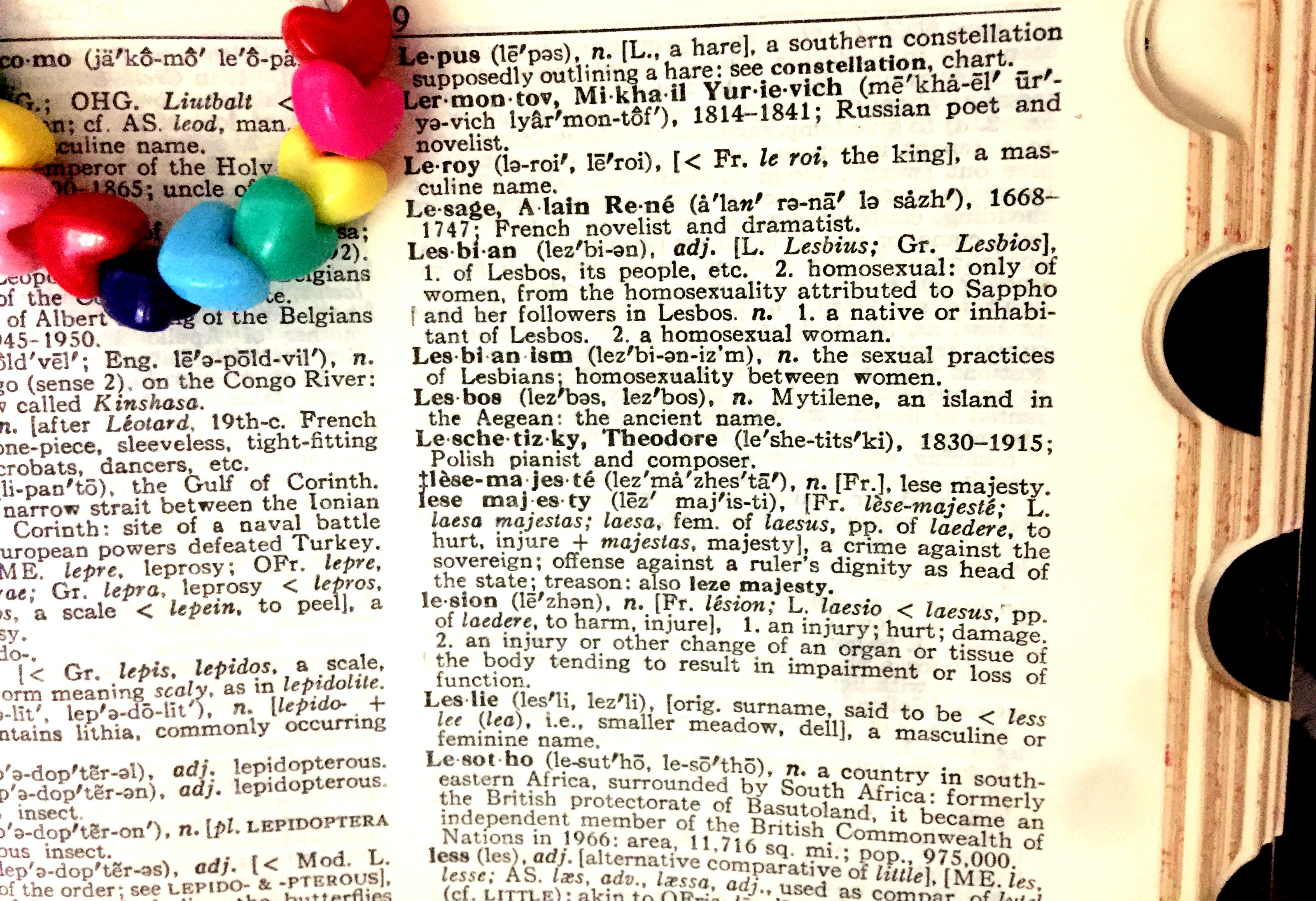 "Like so many lesbians, I feel disconnected from Pride, but I still managed to find an array of colors, hiding in some unexpected places."
Read More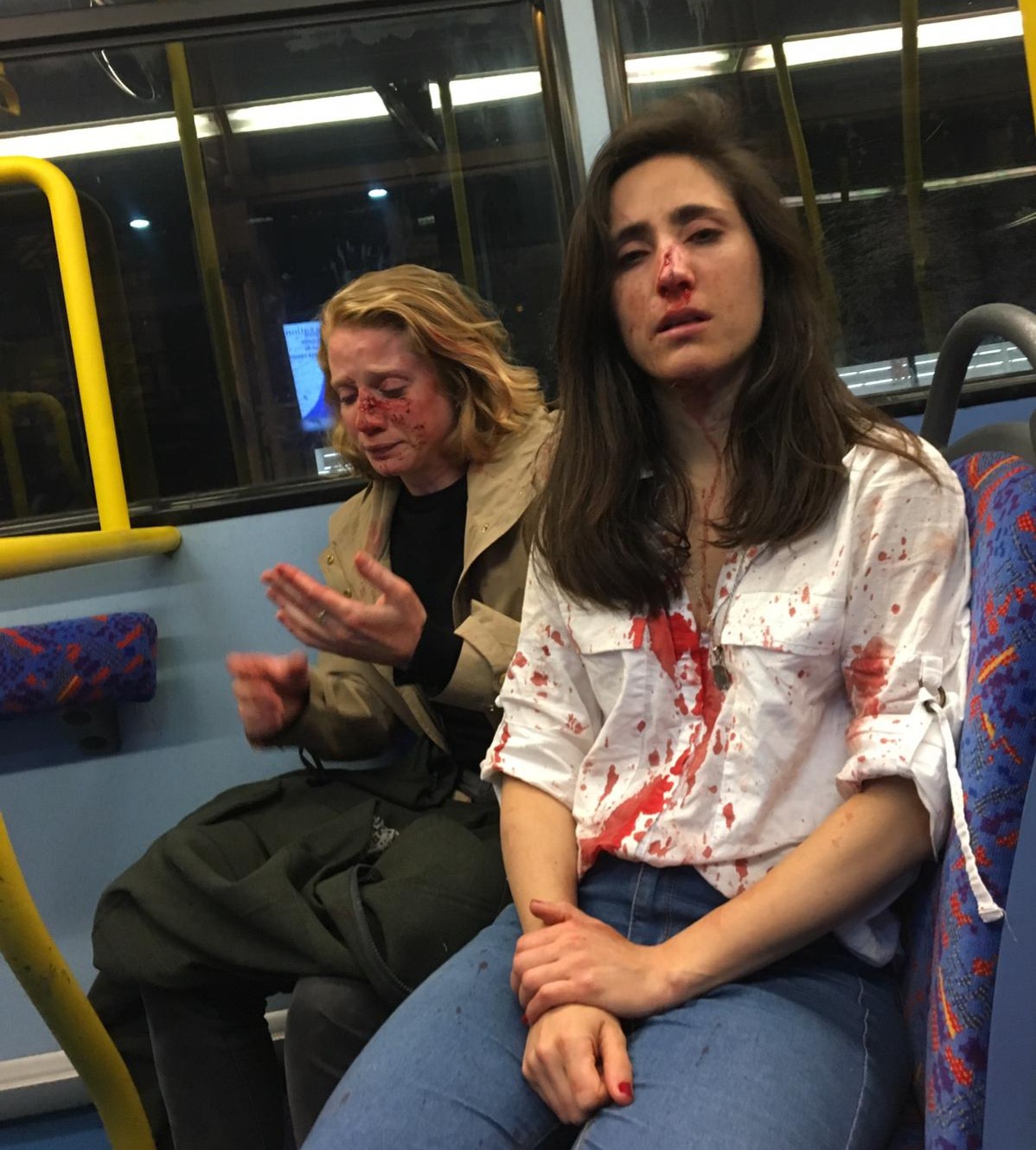 "It's well past the time for mainstream media, including "LGBTQ" media, its publications and organizations, to take responsibility for the part they play in encouraging violence against lesbians."
Read More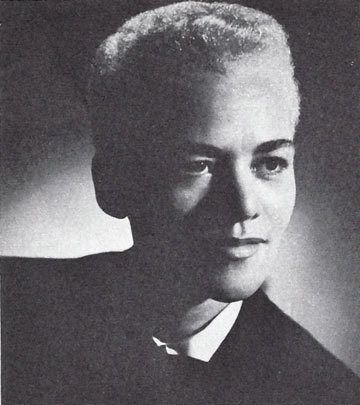 On June 28, 1969, a cop hit Stormé DeLarverie on the head with a billy club. She was bleeding from that wound when she threw the first punch, at Stonewall—"The cop hit me, and I hit him back."
She started a Revolution.
Read More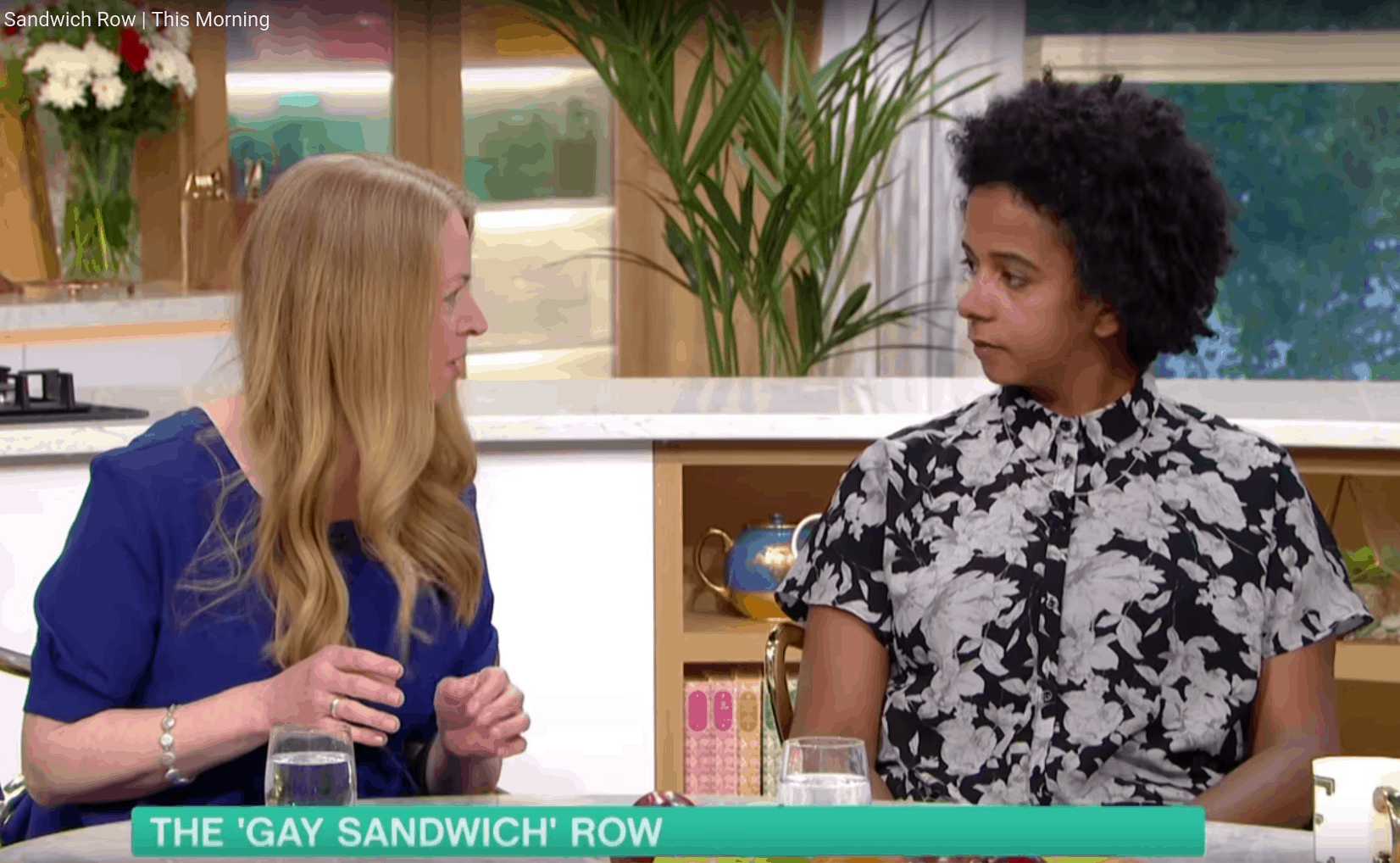 "Most people don't know… when they do find out, will they just simply want to be left alone so they can enjoy their yummy 'LGBT sandwich,' or will they step up to the plate?"
Read More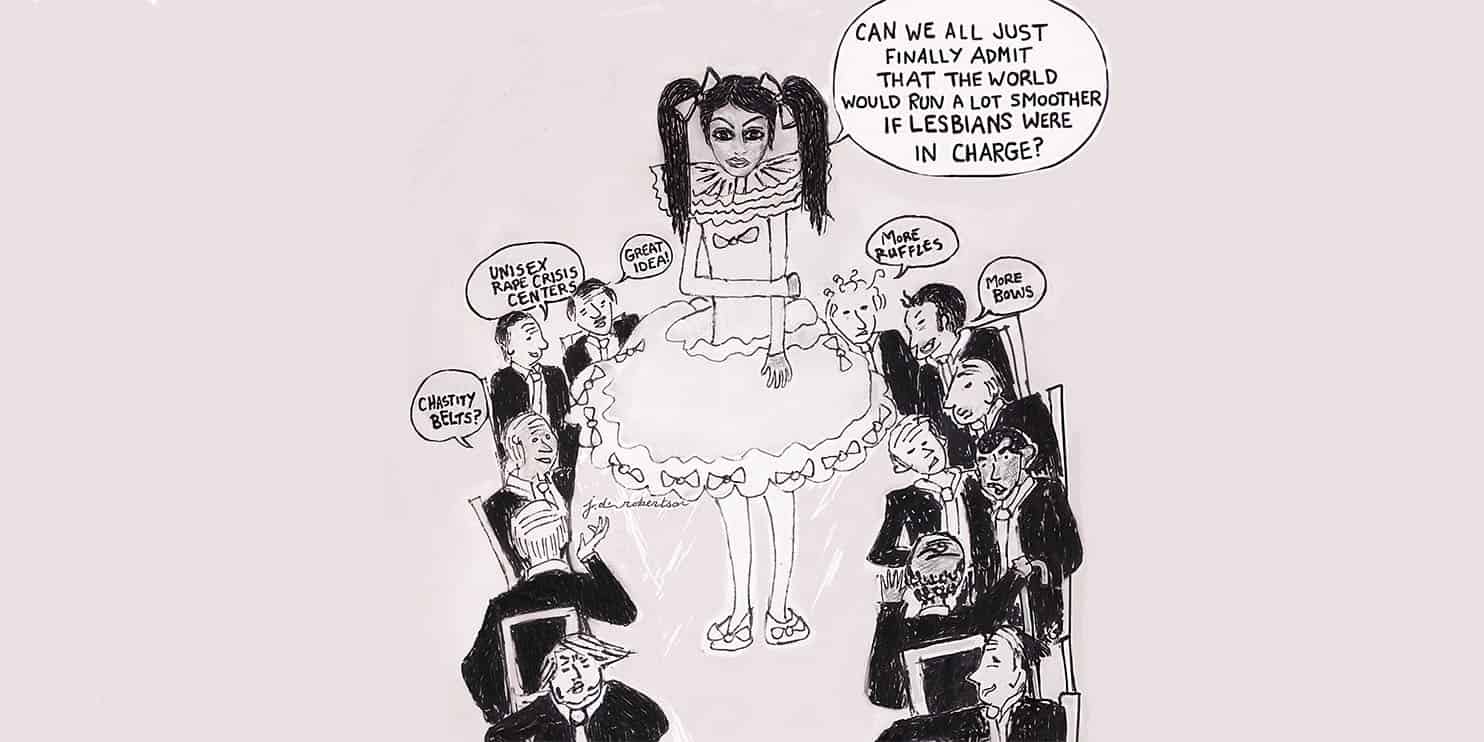 "Can we all just finally admit that the world would run a lot smoother if lesbians were in charge?"
Read More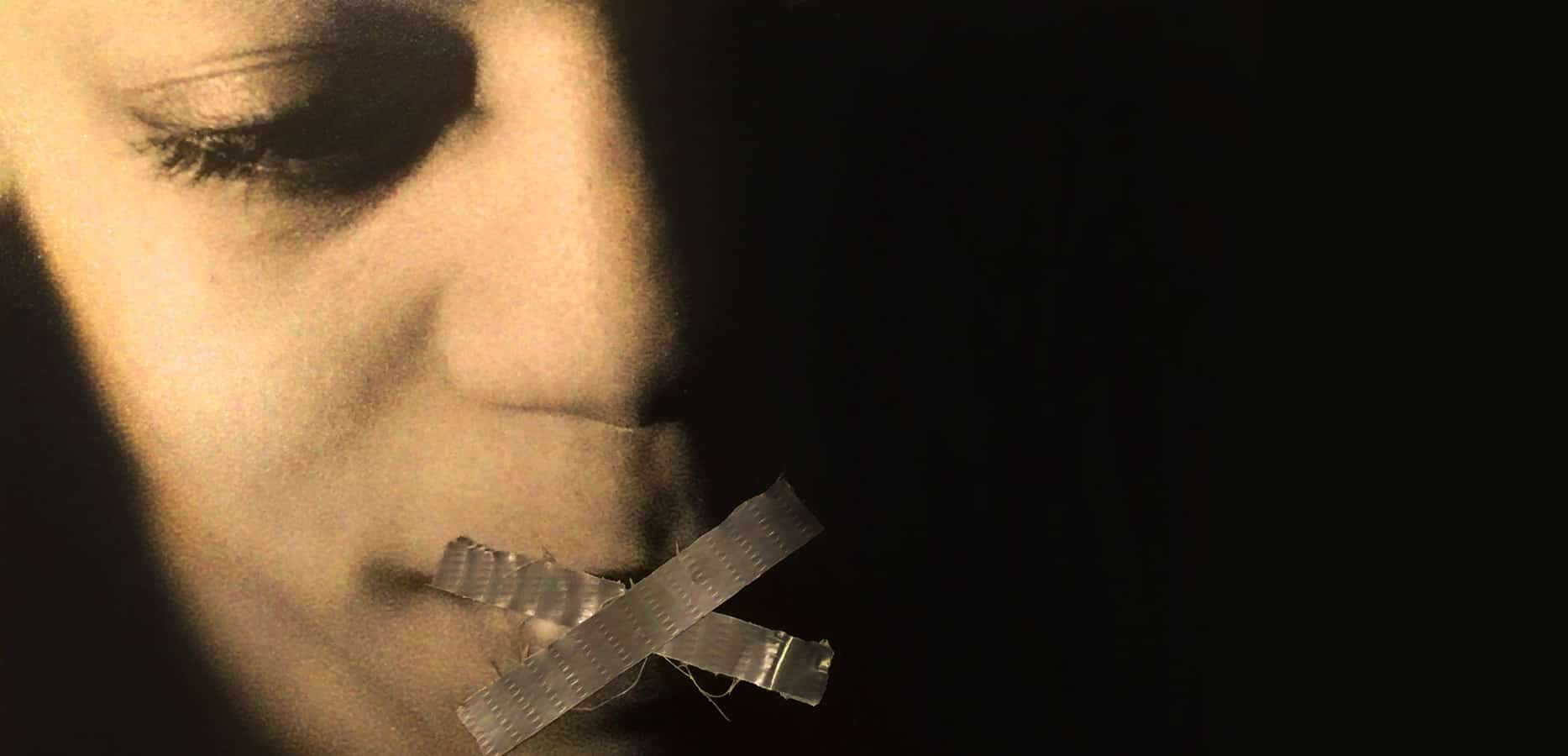 "There is a strong view amongst MPs generally, that what is happening with social media is a threat to democracy." —Harriet Harman, Human Rights Committee
Read More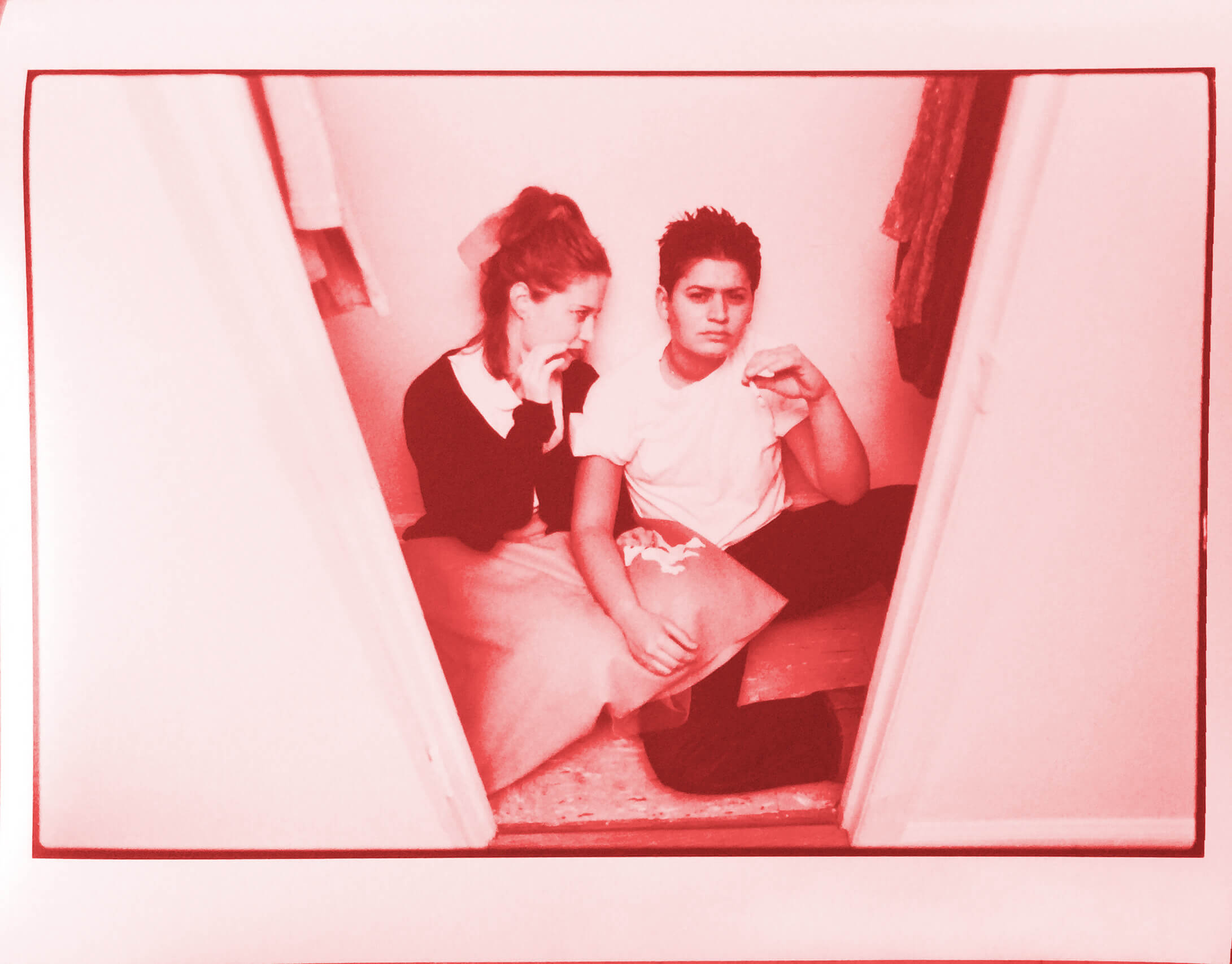 "I've never felt as shouted down, ignored, and targeted as a lesbian *within* our supposed GLBT community as I have over the past couple of years."
Read More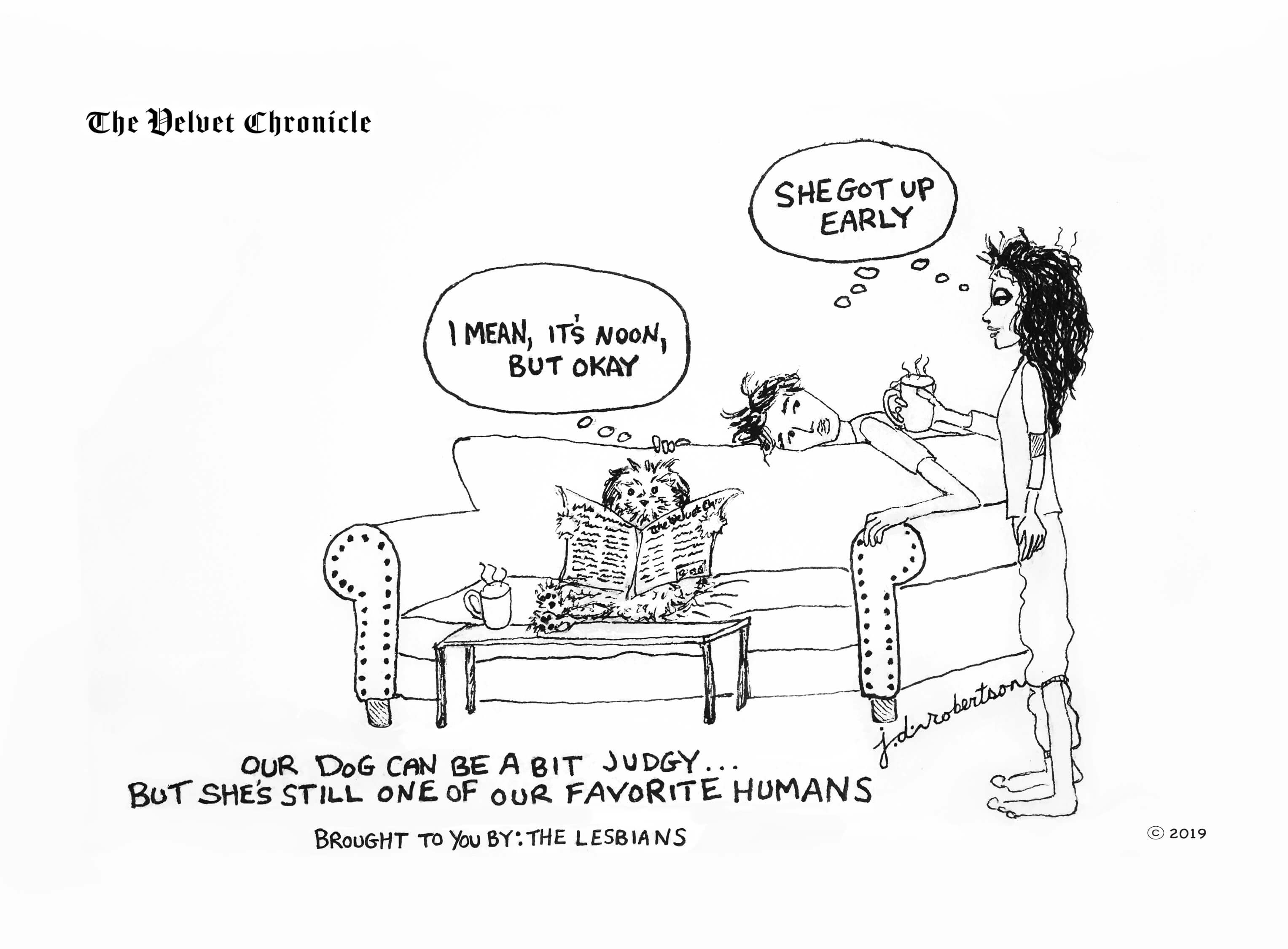 "Our dog can be a bit judgy… but she's still one of our favorite humans."
Read More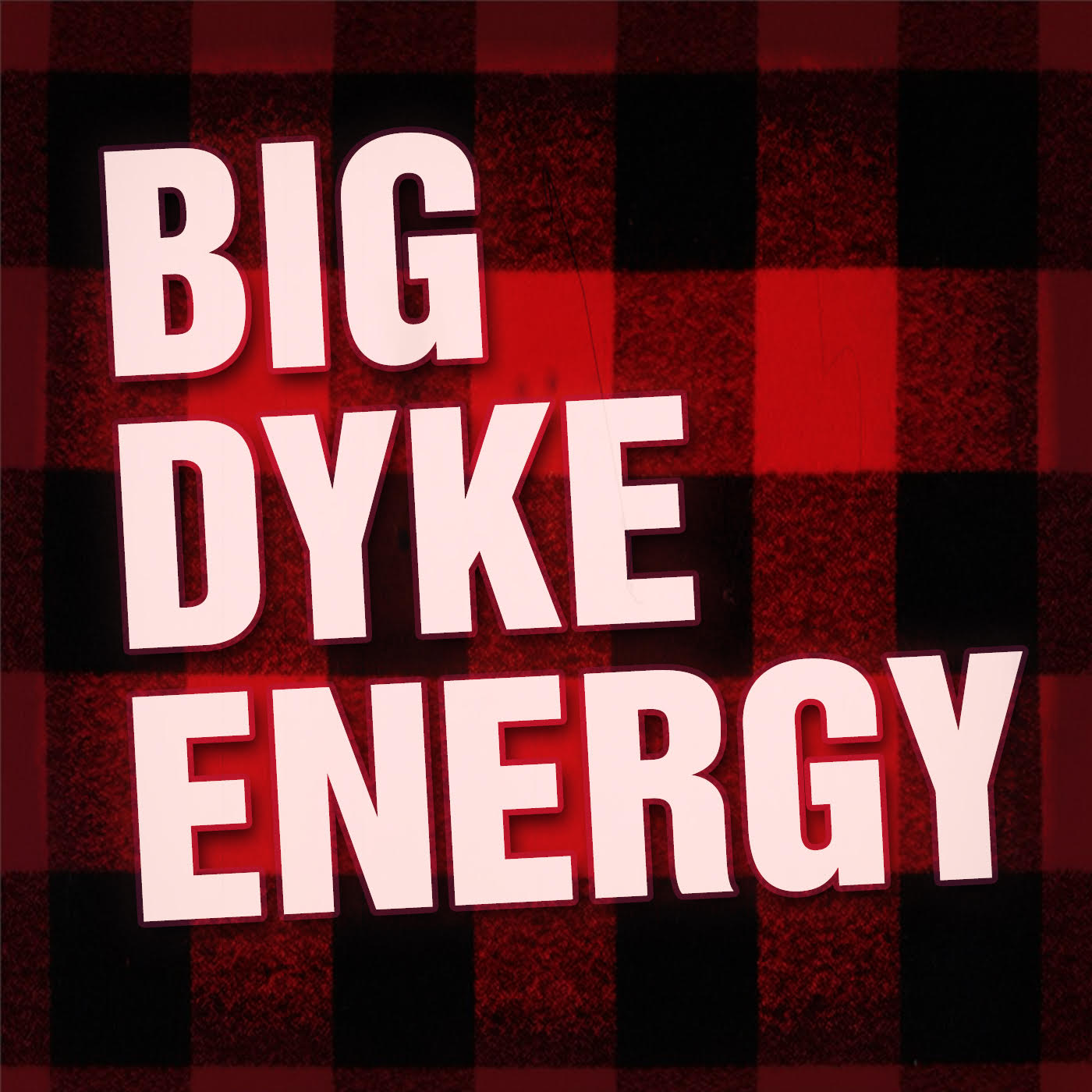 "They tell us we're bigots for being homosexual women. They say we don't deserve boundaries…" —Big Dyke Energy
Read More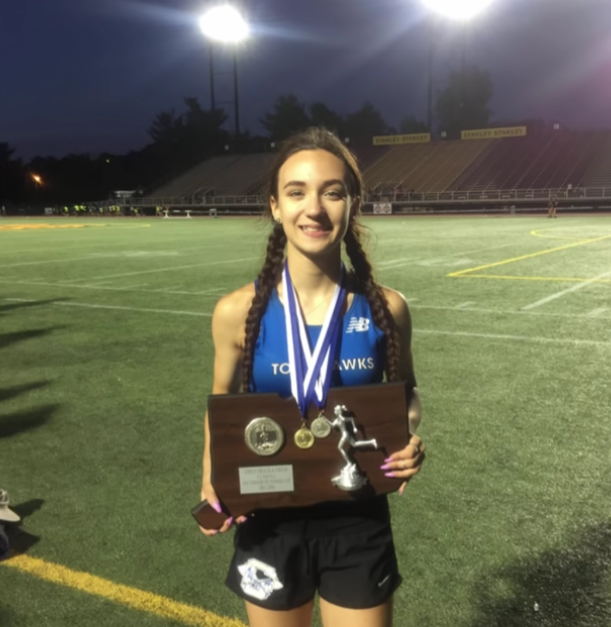 "Selina Soule explains that Terry Miller and Andraya Yearwood have an unfair advantage—She's speaking for girls who are 'afraid to speak up because of retaliation from the media, school officials, and coaches.' "
Read More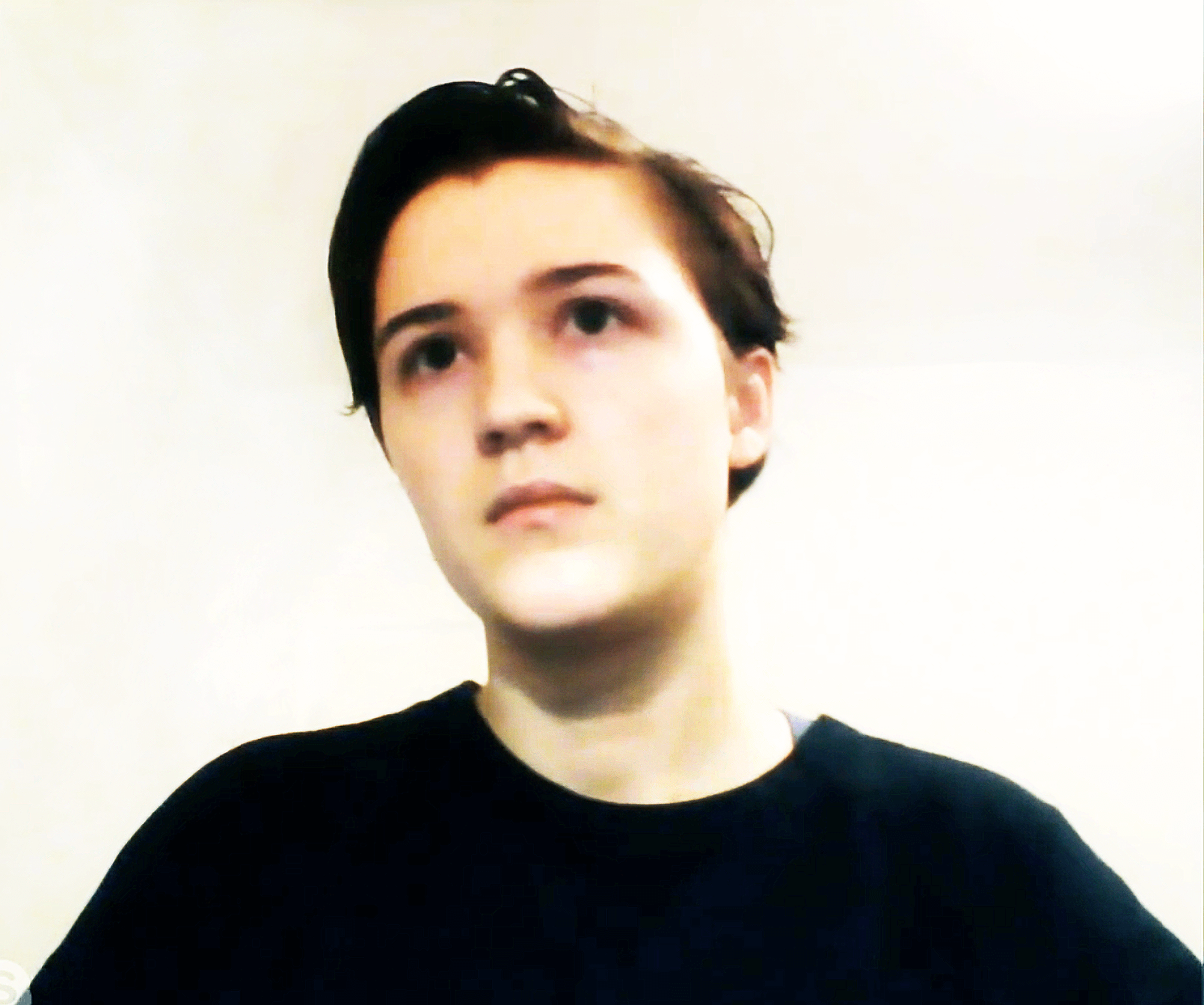 "What we went through was stressful and detrimental in a lot of ways, so that motivated us to create something for other struggling young people." — Chiara Canaan, The Pique Resilience Project
Read More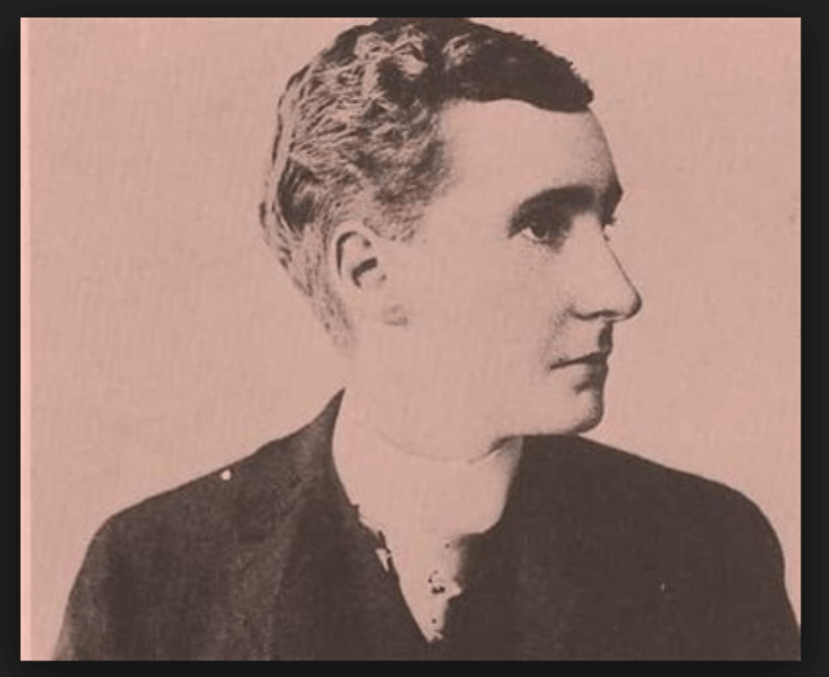 La Fragosa taught Mathilde "Missy" de Morny to defy sexist 'norms'—In rewriting Missy as a "man," mainstream strips her of her power and denies lesbians their history.
Read More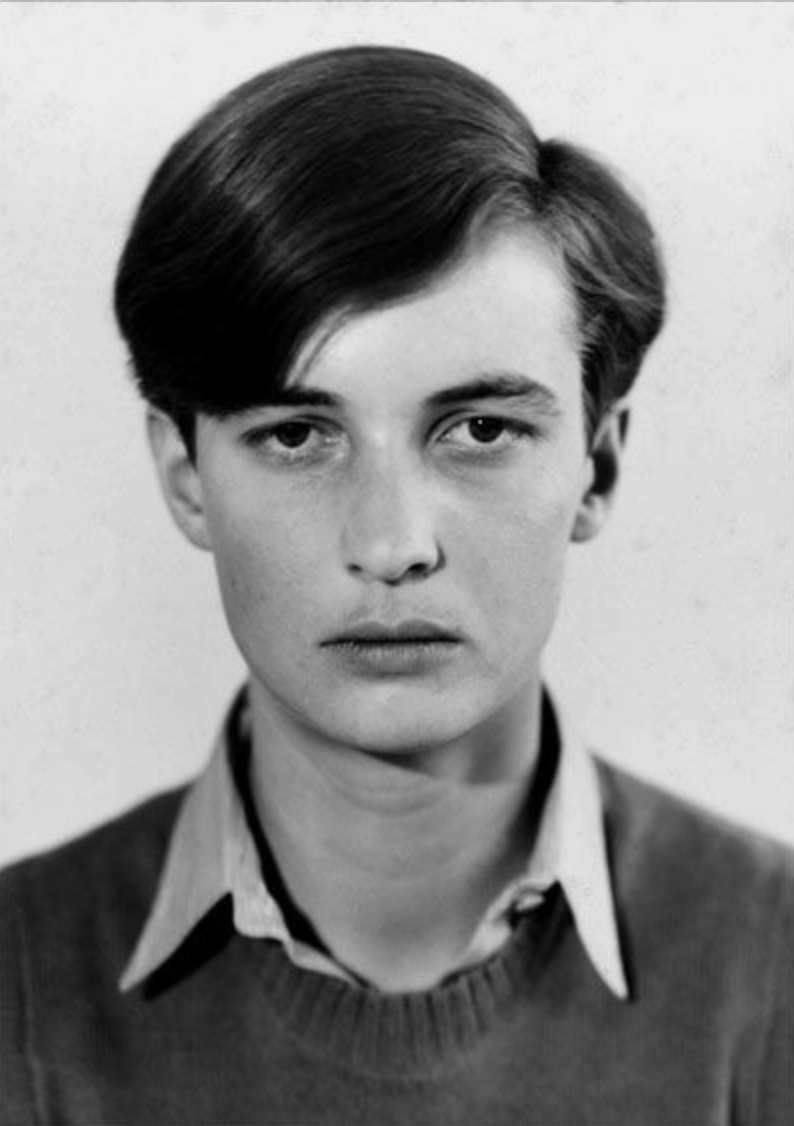 "If we can be revised after we're dead, by the very thing we fight against while we're alive, then what are we fighting for?"
Read More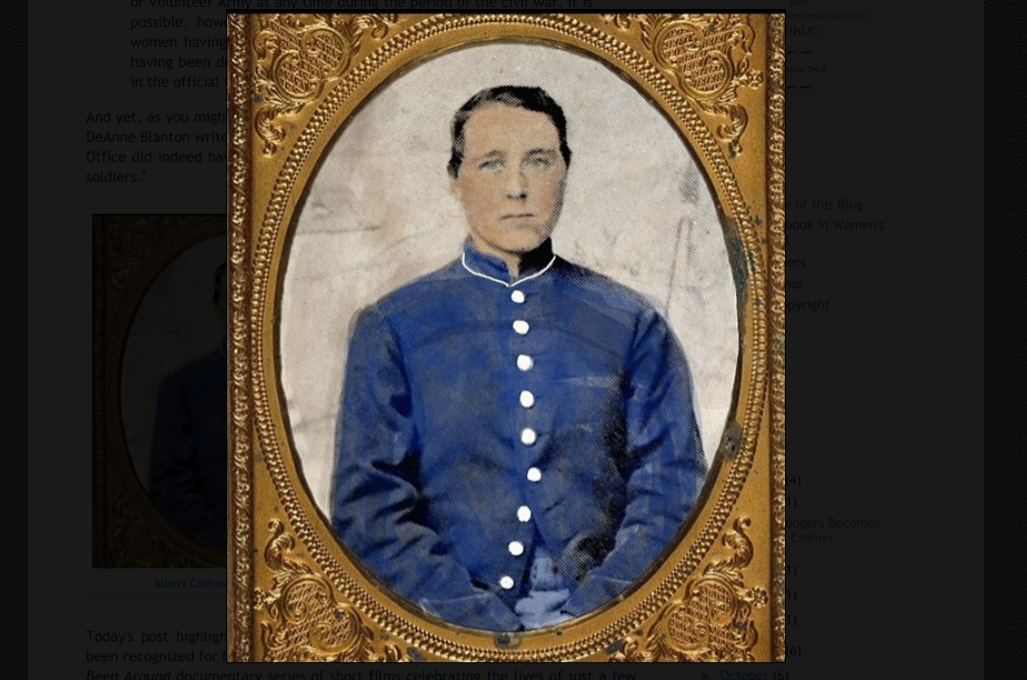 "Jennie Hodgers, aka Albert Cashier, is a symbol of defiance and bravery—She dreamed bigger than the world would allow. Rewriting Jennie Hodgers as a "man," does a great disservice to her legacy, and erases the sexism that led her to make the choices she did."
Read More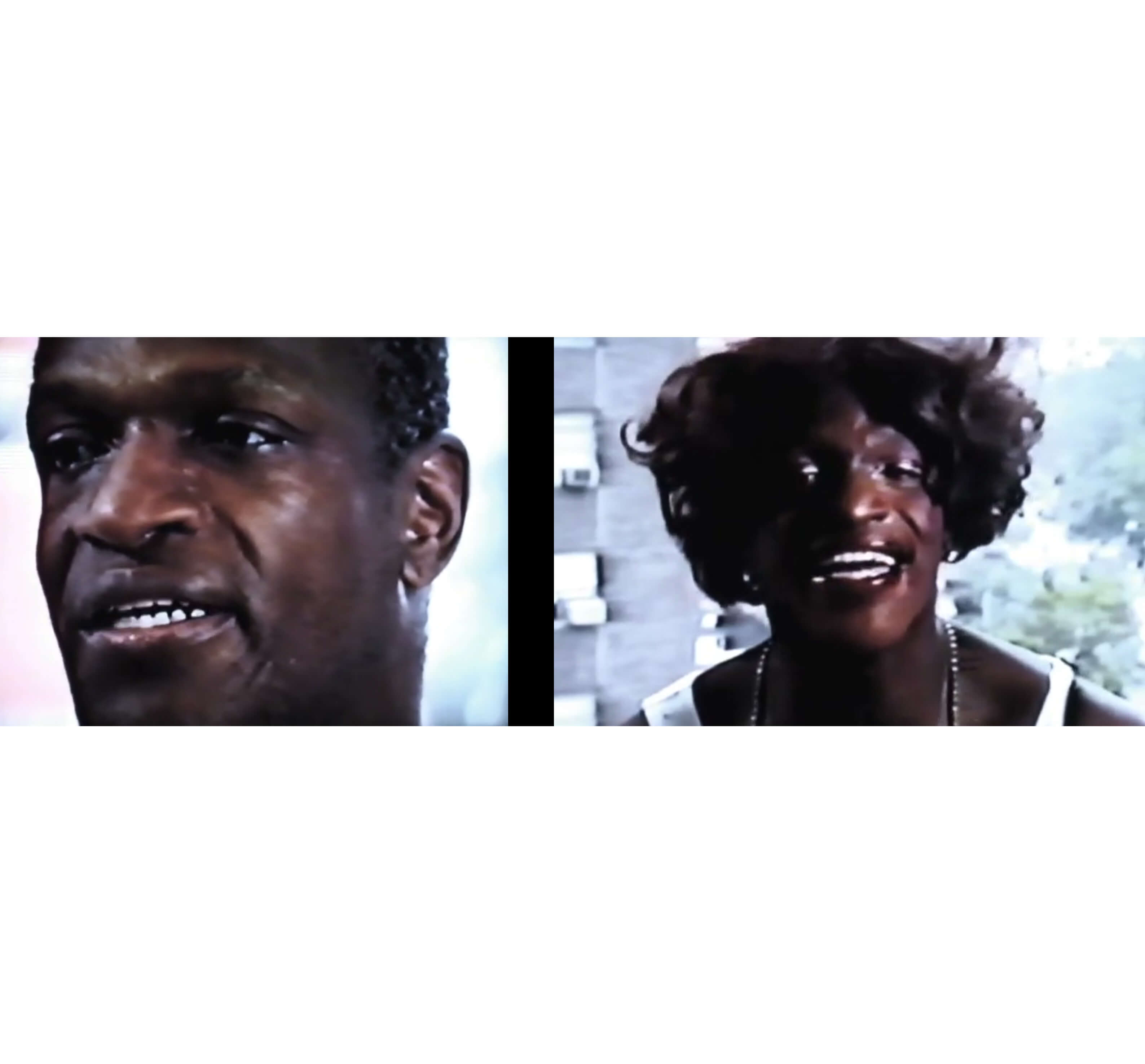 "Marsha Johnson, aka Malcolm, was a self-proclaimed gay man, drag queen, transvestite, until his death in 1992… So how did Johnson's story come to be so drastically revised?"
Read More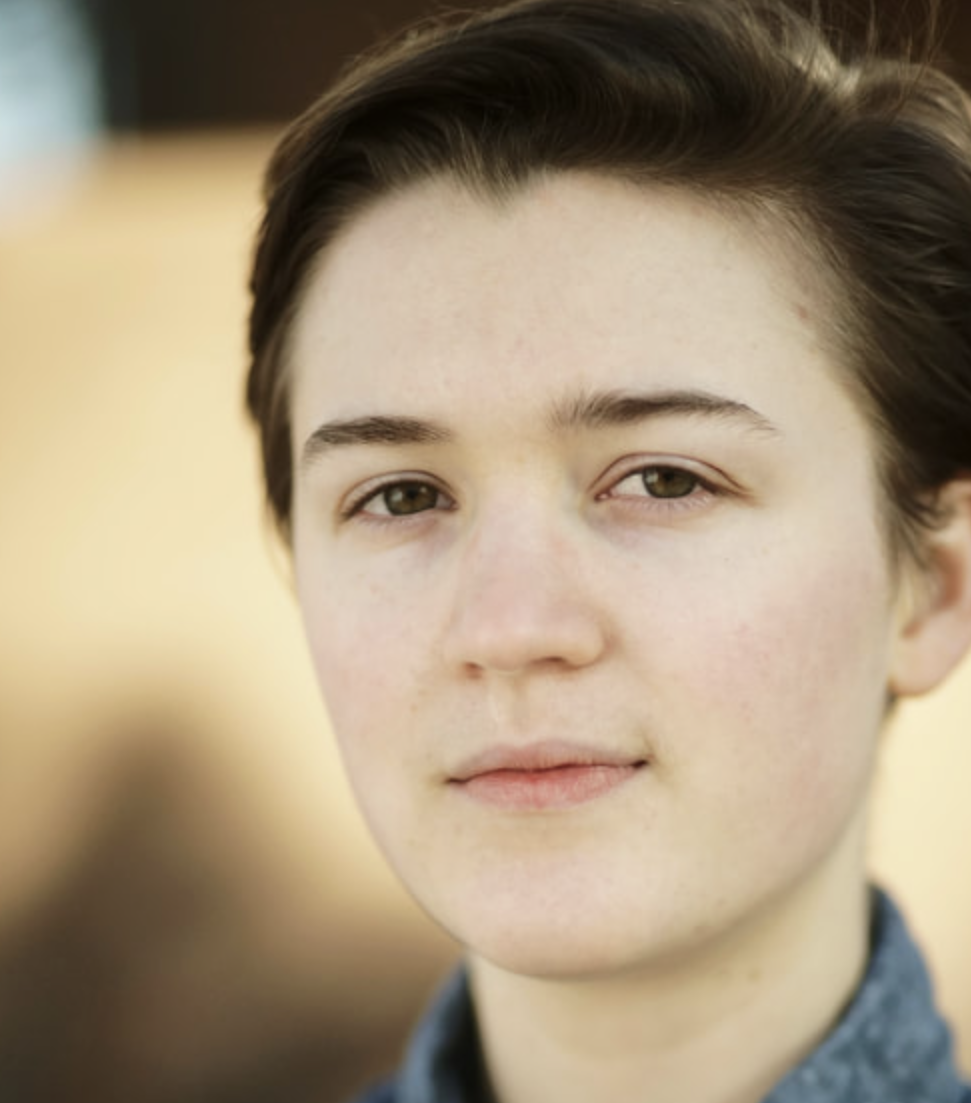 "The view from my window is of the house next door, and a little winding road that leads to a local co-op… I wish my life, like this view, could've been so simple."
Read More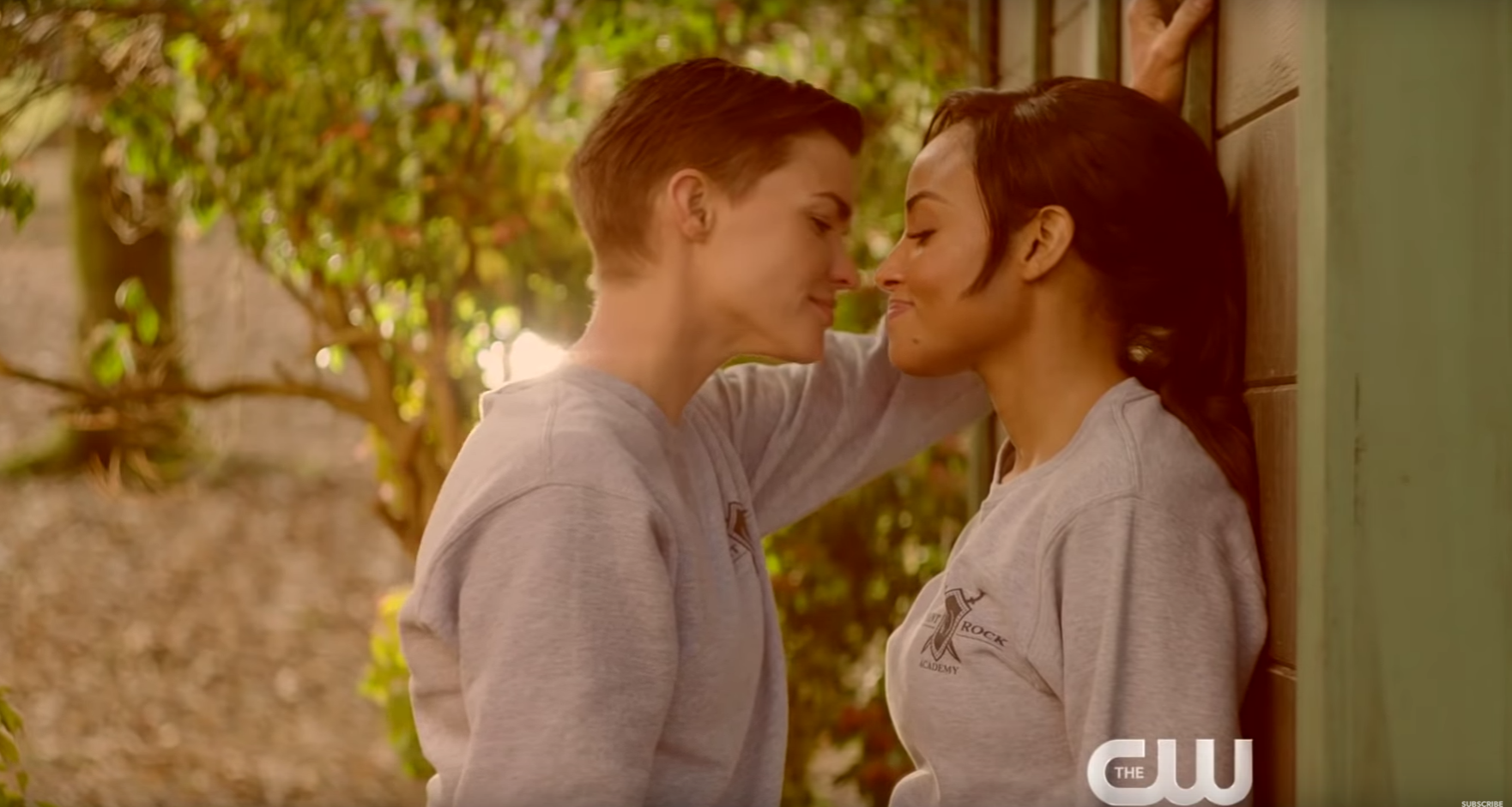 "Some of us never realize that pink and blue boxes are nothing more than the grand design of the men that built them. Some of us never find our way out of internalized homophobia."
Read More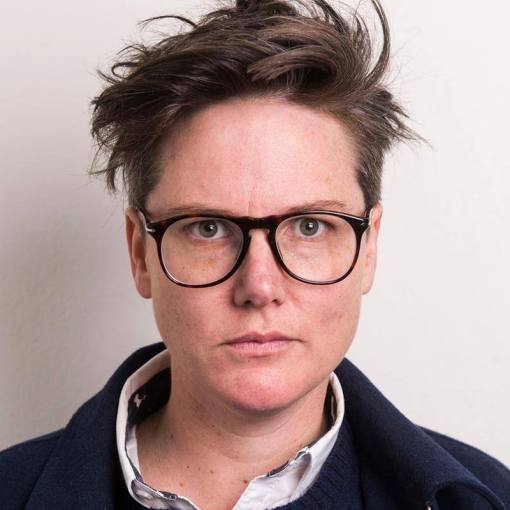 "When you soak a child in shame, they cannot develop the neurological pathways that carry thoughts of self-worth." — Hannah Gadsby
Read More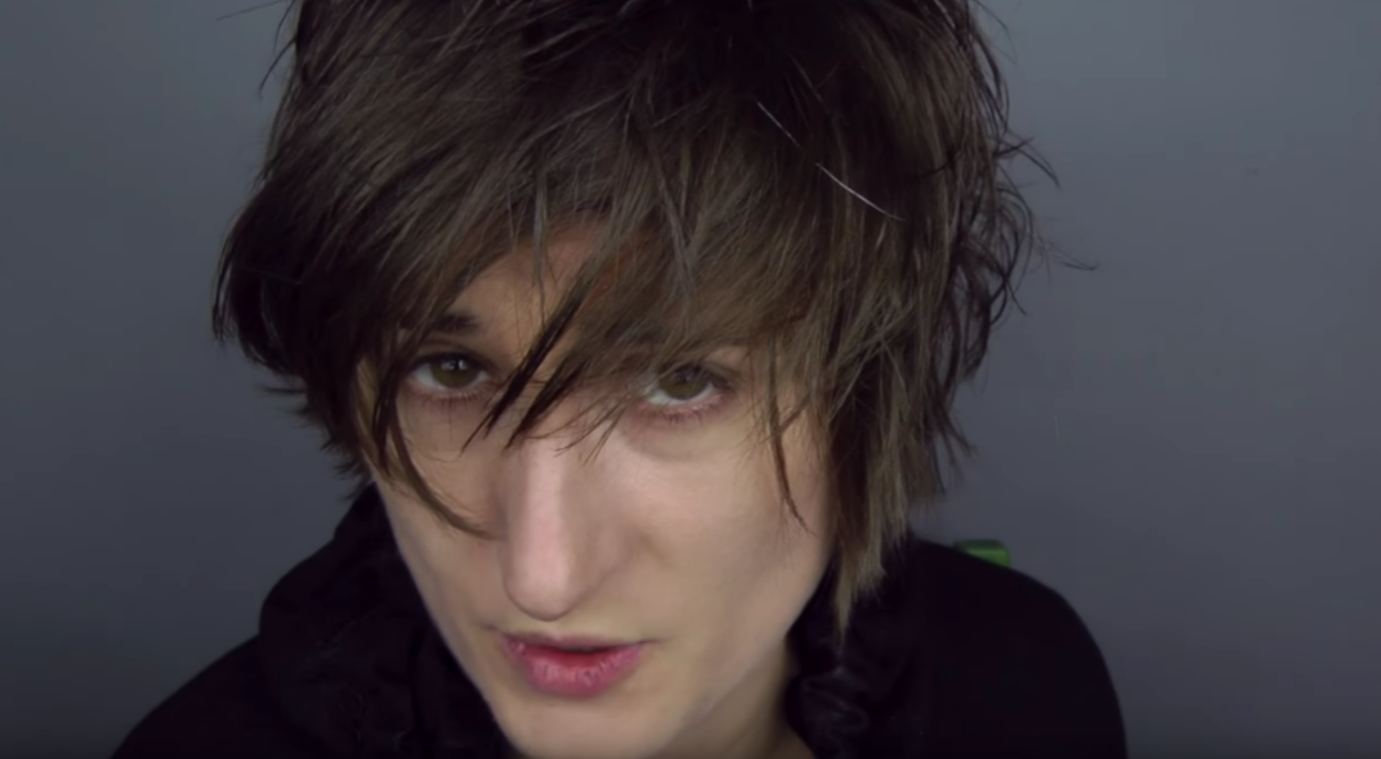 "Many in the community are just now learning of the news and are
disappointed that (as is so often the case with lesbians and more
specifically butch lesbians) there has been no coverage of this attack in
'LGBTQ' media."
Read More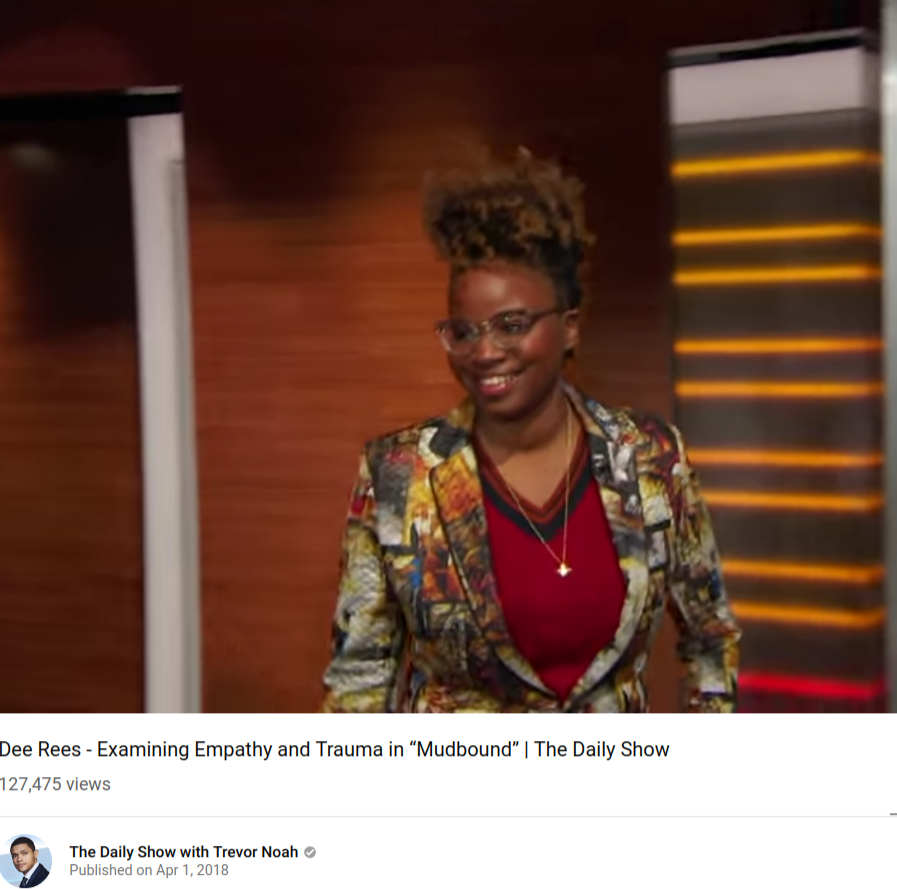 "Reclaiming my word! Reclaiming my word! Reclaiming my word! Lesbian! What they failed to tell you, is that IT'S MY WORD… And I CAN reclaim it!"
Read More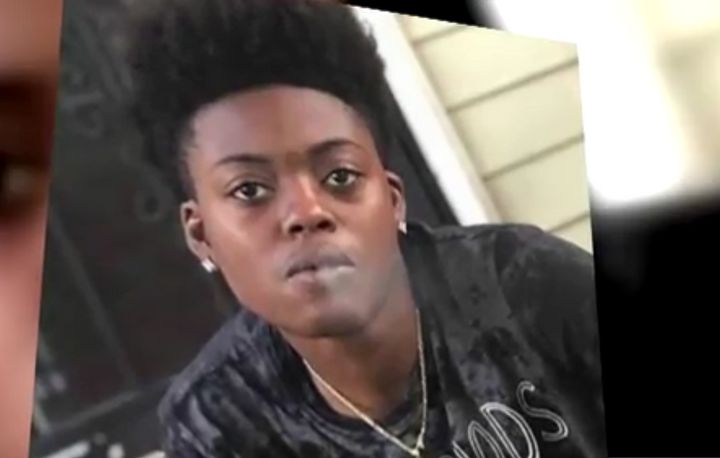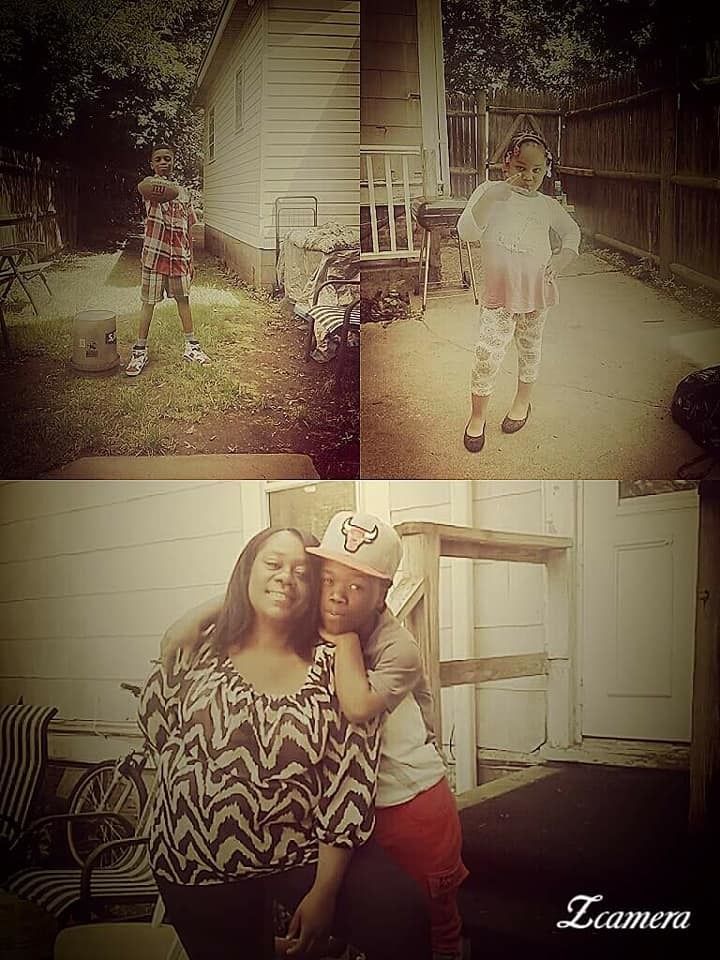 "Some love stories change the world." — Brandi Mells
Read More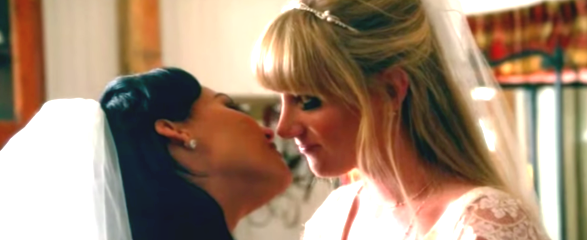 "The Mainstream Media has a Major Butch-Phobia Problem— And No One Is Talking About It."
Read More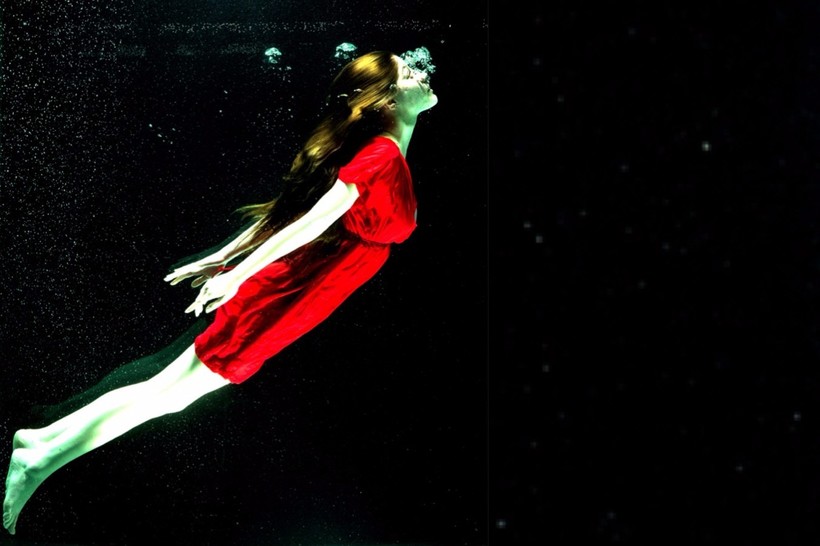 "After a while, I realized, it didn't matter how good I was, or how smart, or how talented. None of it mattered. Nothing was ever going to be enough. Girls are broken by the time we reach womanhood"
Read More
"Each of the three of us started our activism in early childhood, so it's as natural as flopping out of bed in the morning." —Alyson Palmer
Read More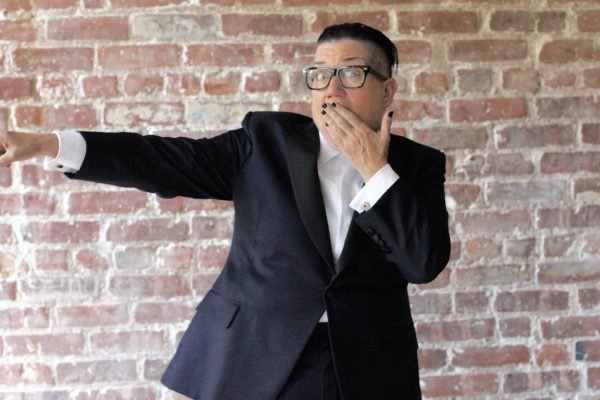 "The worst of it was that people watched it happen and did nothing to intercede…" says Lea DeLaria, "…30 people that did nothing."
Read More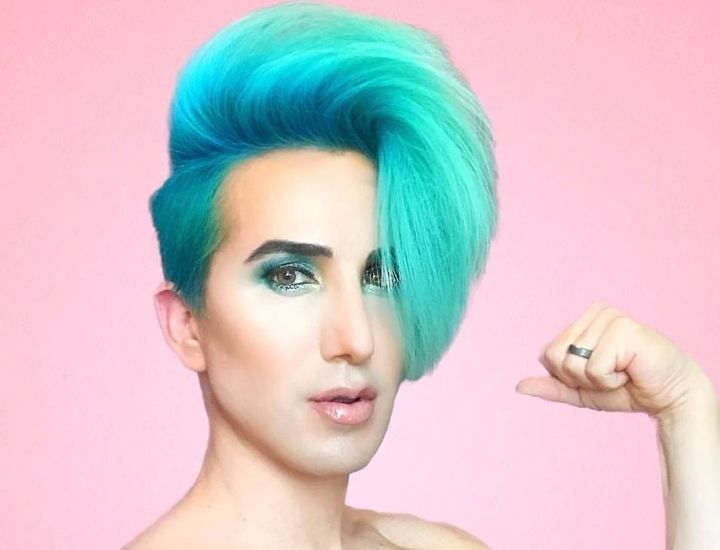 I caught up with my glamorous bisexual pop star friend, Ricky Rebel, to chat about his music, touring, 'gender norms' and… dun dun dun… politics.
Read More
"Forcing people to deny reality, is not a human right. An ally would never require lesbians to suspend their own reality."
Read More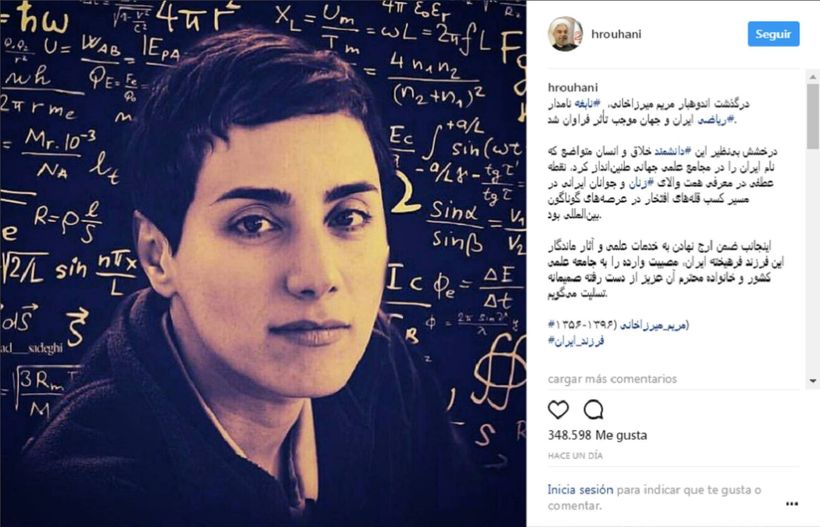 Throughout his-story, women have made major contributions, without getting recognition—Especially women of color… Sunday, Iran's newspapers broke the country's rules and ran photos of Mirzakhani with her head uncovered.
Read More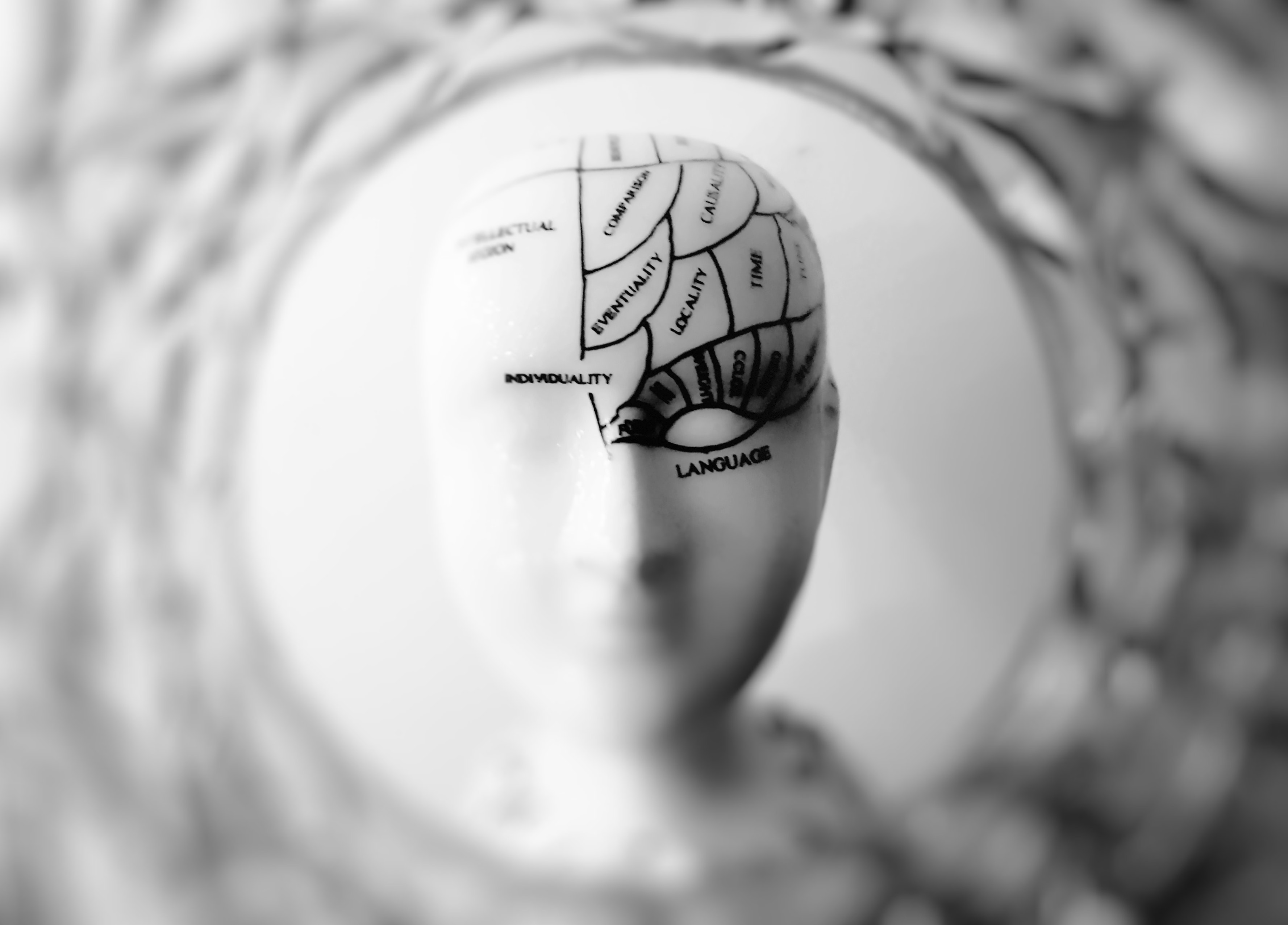 What Happened to Ruby Rose and Why It Should Concern You…
Read More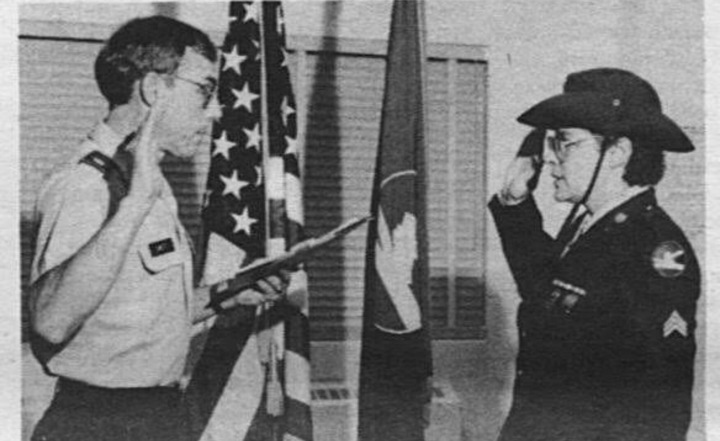 "Back then, women who refused to fall in line with a male-dominated way of thinking, were shut down immediately."
Read More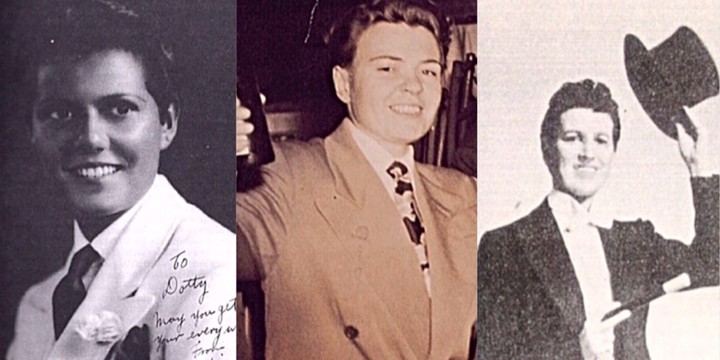 "They were the epitome of female beauty wrapped in Brooks Brothers suits."
Read More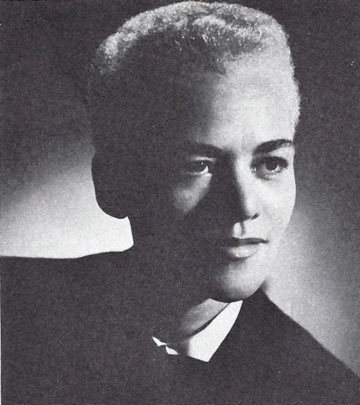 "Let's set the record straight (no pun intended): a lesbian was responsible for starting the Stonewall riot."
Read More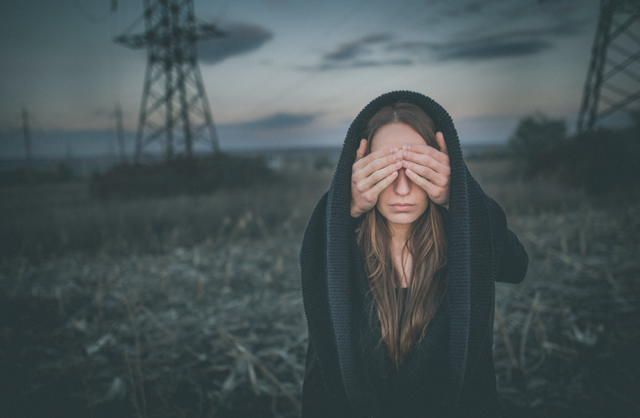 We live in a world where we're constantly fed media images, T.V. shows and movies, with straight protagonists and straight love stories. My life was rarely represented as more than a cliche or a punchline. After a while you start to wonder if this world is a place where you really belong.
Read More